Please sort with the following filters:
All
Adult Martial Arts
Adult Martial Arts Seminar
Adult Martial Arts Test
CrossFit Test
Kids Martial Arts
MAX10
Self Defense
Special Offers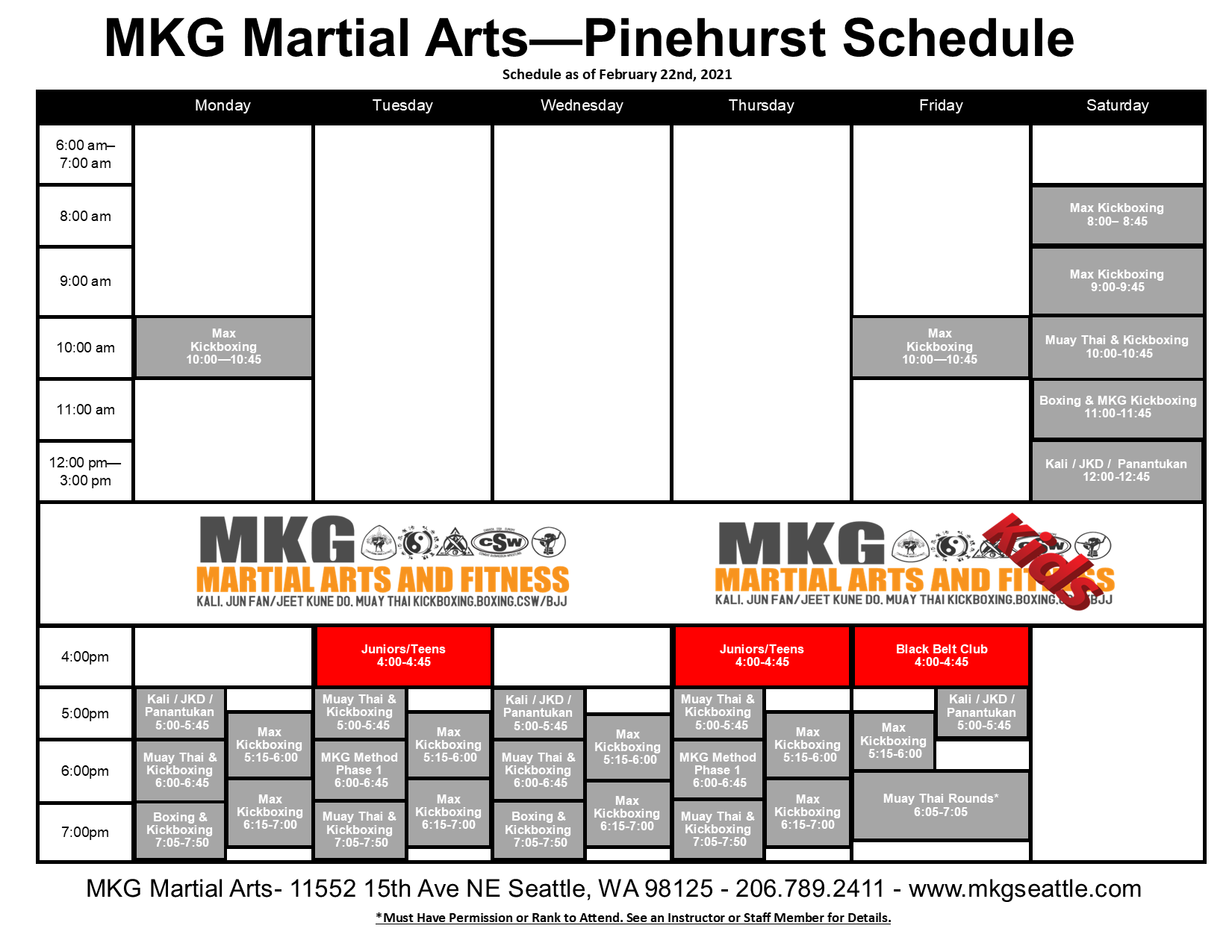 This is the schedule for indoor classes currently available at MKG Seattle. Whether your interest is fitness, strength training, martial arts, stress relief or general interest there is something for EVERYONE. Anyone looking for Kids ...
Read More

→