Please sort with the following filters:
All
Adult Martial Arts
Adult Martial Arts Seminar
Adult Martial Arts Test
CrossFit Test
Kids Martial Arts
MAX10
Self Defense
Special Offers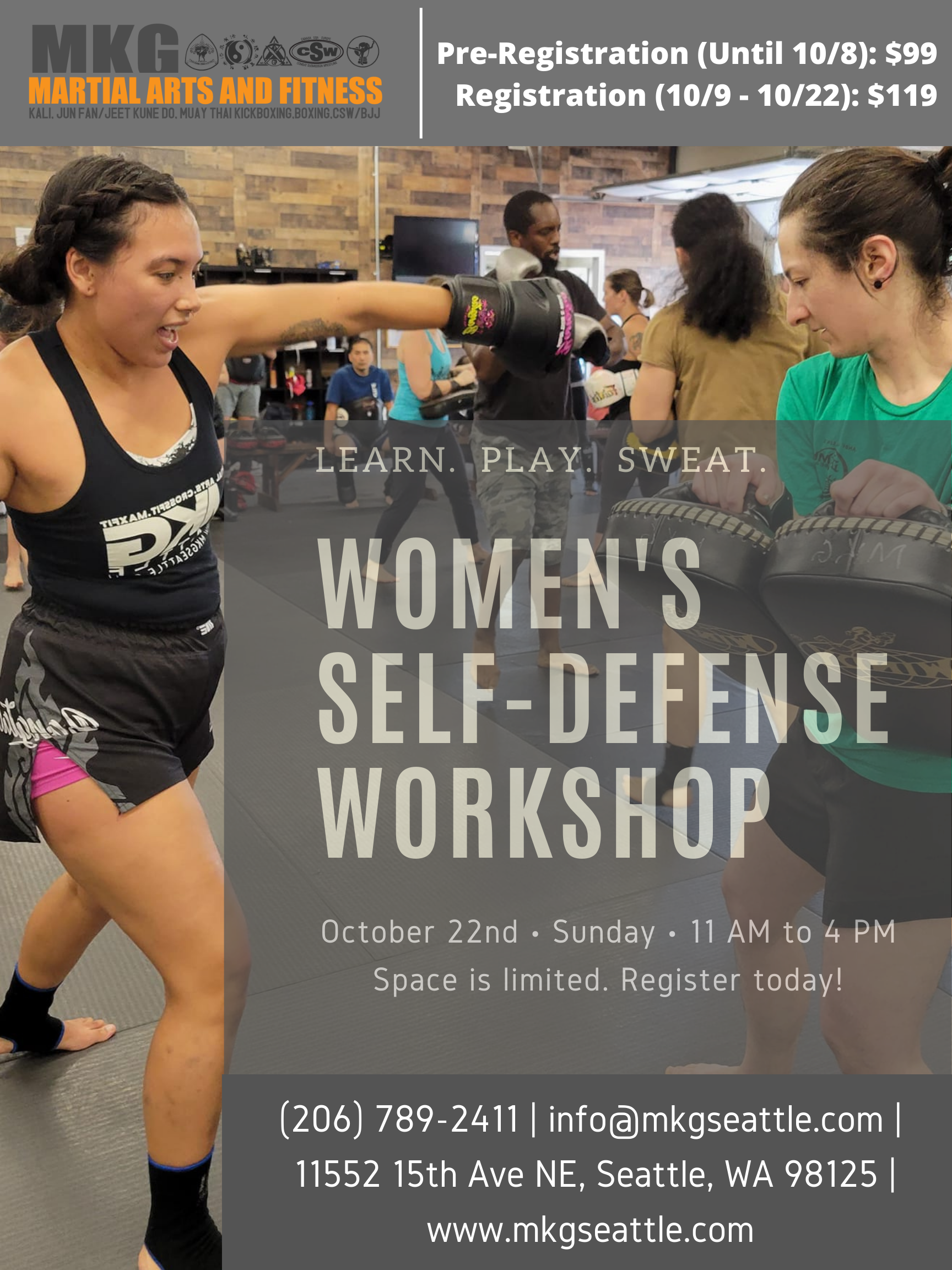 WOMEN'S SELF-DEFENSE WORKSHOP DON'T MISS! This Workshop Is Only Offered ONCE Per Quarter October 22nd, 2023 A basic understanding of self defense is a virtual requirement in today's day and age. We're excited to announce ...
Read More

→