MKG SEATTLE VIRTUAL CLASS SCHEDULE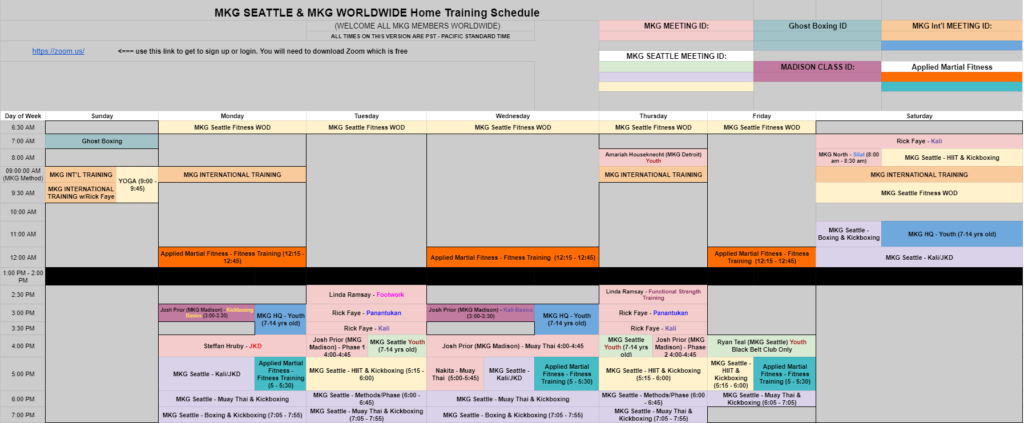 MKG Seattle Members and Friends,
MKG Seattle was forced to close our physical space due to the coronavirus pandemic on 11/16/2020.  With the updated health & safety guidelines provided by the state of WA, we have reopened for limited in-person instruction starting on 1/11/2021.
Luckily we have been able to offer a TON of classes virtually so that we can maintain our valuable members and, hopefully, remain viable.
This is the full schedule of classes currently available. Many thanks to the MKG International Family for sharing their classes too! Whether your interest is fitness, martial art, stress relief or general interest there is something for EVERYONE.
Search your email on 11/14/2020 for the Weekly Recap that has the version of this schedule with Zoom codes listed.
See your email for a version with all Zoom codes.
This is now in PST.
You can do ALL classes despite your membership.
LIVE but most MKG Seattle classes are being recorded.
If you are not a member and would be interested in a Virtual Membership or are interested in our limited in-person instruction, or have questions, please email info@mkgseattle.com.
Andy and Tammy Wilson and the MKG Seattle Team