Sifu Andy Wilson – Kali | Panantukan | Silat | JKD Day Camp 2022
Sifu Andy Wilson will be at MKG Seattle and teaching a 5 hour workshop on Double Stick, Stick & Dagger, Panantukan, JKD Trapping, and Silat.
The workshop will be suitable for all levels and is open to the public.
Nov 20th, 2022
Sun: 11:00 am to 4:00 pm (short breaks or 1/2 hour)
Cost: $65 ($75 at the door) + Lunch included.
Location: 11552 15th Ave NE, Seattle, WA 98125
Space is limited so register and reserve your spot early: MA Day Camp w/ Andy Wilson.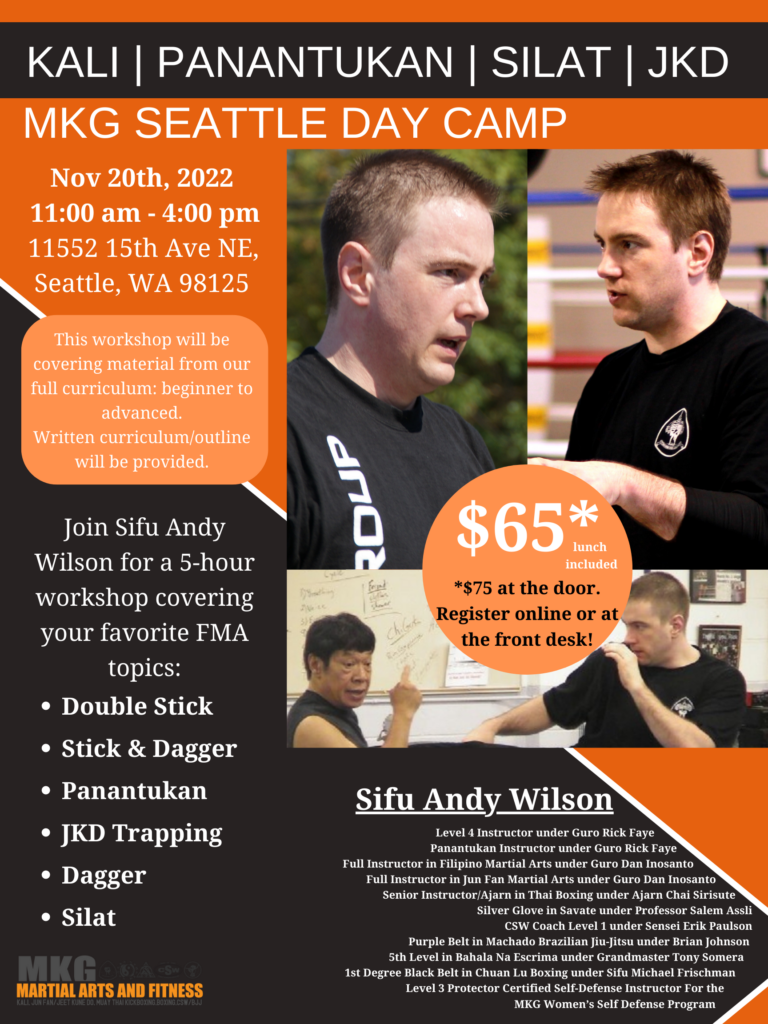 About Sifu Andy Wilson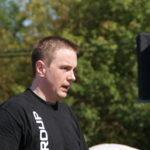 I'm passionate about practical, modern martial art, training hard and daily improvement but also retaining some of the traditional character development qualities and lessons at my school. After near career-ending back injuries, and several unsuccessful surgeries, I have a deep empathy for new students, those working with physical limitations and those who've struggled with confidence and depression.
My Current Qualifications Include:
Level 4 Instructor under Guro Rick Faye
Panantukan Instructor under Guro Rick Faye
Full Instructor in Filipino Martial Arts under Guro Dan Inosanto
Full Instructor in Jun Fan Martial Arts under Guro Dan Inosanto
Senior Instructor/Ajarn in Thai Boxing under Ajarn Chai Sirisute
Silver Glove in Savate under Professor Salem Assli
CSW Coach Level 1 under Sensei Erik Paulson
Purple Belt in Machado Brazilian Jiu-Jitsu under Brian Johnson
5th Level in Bahala Na Escrima under Grandmaster Tony Somera
1st Degree Black Belt in Chuan Lu Boxing under Sifu Michael Frischman
Level 3 Protector Certified Self-Defense Instructor For the MKG Women's Self Defense Program