Sunday, March 2nd – MKG Sunday Seminars Return!
Attention MKG Seattle CAP (Combat Sport and Combat Fighting) members. Join us on Sunday March 2nd for a seminar covering the entirety of the MKG Muay Thai Level 1, 2 and 3 curriculum.
Khuen Kru Andy and Tammy Wilson along with Khuen Kru's Ray, Vanessa and Josh will be conducting this seminar on the MKG Muay Thai method.
The Thai Boxing section of our training was taught to us by Ajarn Chai Sirisute. He has, throughout the years, shown us why this is the most successful kickboxing art in the world. Conditioning, power base, defensive structure and discipline will all improve with this training.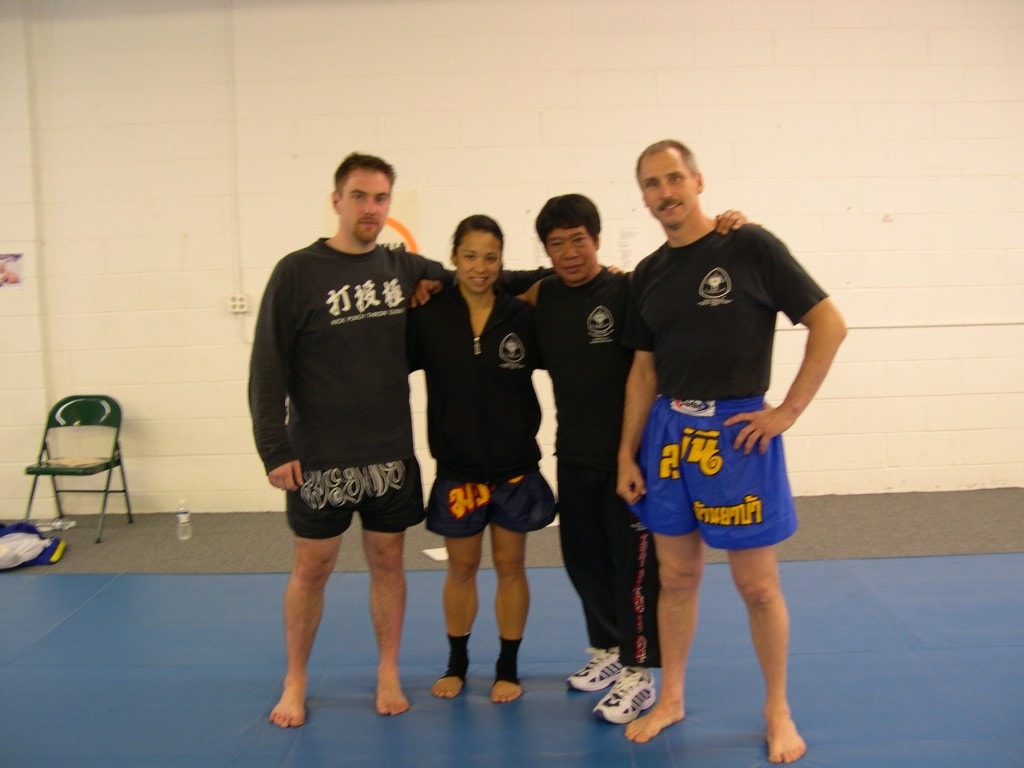 Outlines will be provided to all participants for all 3 levels. We will fully review all the requirements for ranking in the Muay Thai curriculum being used in MKG branches throughout the world.
For those with interest in ranking and who have the necessary flight time we will be providing applications, prior to the seminar, for testing up to your level.
As part of this testing for the first time ever we will be rolling out our new MKG Seattle colored prajit armbands for rank. This seminar will be the ONLY CHANCE for those with extensive experience to bypass any levels.
This seminar will cover:
Level 1: White/Yellow
Level 2: Yellow
Level 3: Orange
Date: Sunday, March 2nd, 2014
Time: 10:00 to 3:00pm
Cost: $40 For Seminar (plus $15 for testing)
Please Reserve Your Spot on Facebook – https://www.facebook.com/events/299205280232259/
We highly recommend Thai pads, shin guards, boxing gloves and belly pads for this seminar.