Free Bully Prevention For Kids Seminar
We're hosting a 100% No-Cost Seminar for our community on May 30th, 2015 from 1:00 to 4:00. And you're invited.
We want to give as many kids as we can (and parents) tools for STOPPING bullies in their tracks.
We'll be giving away our best secrets and tactics that you and your kids can start using IMMEDIATELY. They deal with everything from building confidence & self-esteem to self-defense.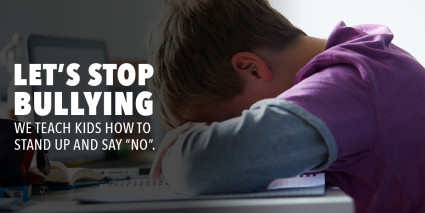 Let's put an end to bullying in our community.
Can we count you in?
Then just use the form below to RSVP. We have limited space available here in our studio, so this time around we can only let 50 people in.
Please respond fast if you'd like to be on that list!
To a safer, funner community for our kids,
Sifu Bryce and Sifu Ryan
Request More Information Below