Request Program Details Below and Current Web Specials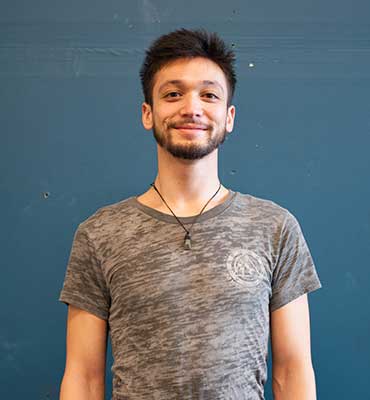 Most of my creative influence came from my older brother. I would often sit in his room and listen to him play Metallica covers and watch movies. 
I was introduced to The Crow shortly after it screened and was immediately drawn to Brandon Lee's character, Eric Draven. Looking back now, I believe my brother drew a lot of inspiration in his life from Eric Draven. The way they dressed, the hair and being altruistic. After being obsessive over the film, I soon was introduced to Bruce Lee's Way of the Dragon. 
Rewinding and playing this VHS tape was one of my favorite passing times...that and Mortal Kombat. Lols. My brother was involved at the Wing Chung Do school and spent hours toughening his forearms and training kicks in our backyard. I was maybe 7 years old and too intimidated to try myself, as all the Teenagers were doing it. So I studied tape after tape...The Big Boss, Fists of Fury,  Enrer the Dragon and Game of Death. I was obsessed wirh Bruce Lee.
In my later years I picked up skateboarding and had some really difficult living circumstances that brought out a great deal of anger from inside. My Dad and I had discussed the opportunity to train Martial Arts and I didnt really care where. So for 3 months I trained Tae Kwon Do down the road from my house and couldnt continue because of financial reasons. A few years later I convinced my Dad to have me train Jeet Kune Do, that I had found a school in Greenwood that taught it. He enrolled me when I was 17 years old.
The commute from Mukilteo was tough and after 3 months again, my Dad stopped paying. I took 6bmonths off when I decided it was up to me to make it work. I was helping out with bills, working full time at the YMCA and just started at Shoreline Community College. I gave Boeing a try and completed a 2 month training course but they didnt get back to me with any job applications. That's when I decided to get back into training.
"My consistent effort brought opportunity and in 2010, I was offered to work with the youth as an Assistant Instructor, Janitorial/Maintenance hours and the MAX10 Bootcamp. Since then, some of my accomplishments include earning my MKG Instructor Certificate in 2013, earned my White Glove rank in 2016 and that same year became an Associate Instructor in the World Thai Boxing Association. I actively compete in Muay Thai/Kun Khmer with dreams to help endorse Cambodian Art and Culture."