ACCESS OUR SCHEDULE & OUR EXCLUSIVE WEB SPECIALS!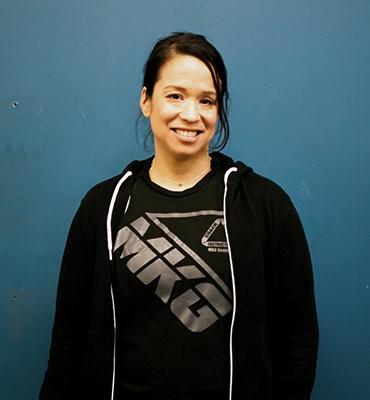 Tammy Wilson - Owner and Head CrossFit Coach
CrossFit Coaches Level 2 Coach 2018
CrossFit Certified Level 1 Coach 2012
CrossFit Certified Kettlebell Coach 2013
CrossFit Certified Weightlifting Coach 2014
CrossFit Certified Gymnastics Coach 2014
USAW Sports Performance Level 1 Coach 2014
SFG Kettlebell Course
TRX Certified 2013
CPR and AED Certified
White Glove Savate Kickboxing
Full Instructor in Muay Thai – TBA
Level 2 Martial Arts Instructor
Tammy is the co-owner of MKG Martial Arts & Fitness and the manager for the CrossFit @ MKG program. Tammy has an extensive teaching background in everything from group fitness, Boxing, TRX, bootcamp, Muay Thai, self-defense, CrossFit, to coaching competitors.
She holds the rank of Level 2 Instructor under Sifu Rick Faye in Martial Arts, White Glove in Savate Kickboxing under Professor Salem Assli and an Full Instructorship in Thai Boxing under Ajarn Chai Sirisute.
Holly Herbison - CrossFit Coach
CrossFit Certified Level 1 Coach
I've also taken about any class that's been offered, from trapeze to hot yoga to boxing to zumba. When I decided to try CrossFit in 2010, I found my home. I have never once gotten bored or felt the urge to move on. In fact, I feel more invigorated and dedicated to the sport than ever! The constant variety and ability to see real progress towards personal goals motivates me every day. I recently decided to become a coach and am so happy to share my love of CrossFit with members of all ages and fitness levels.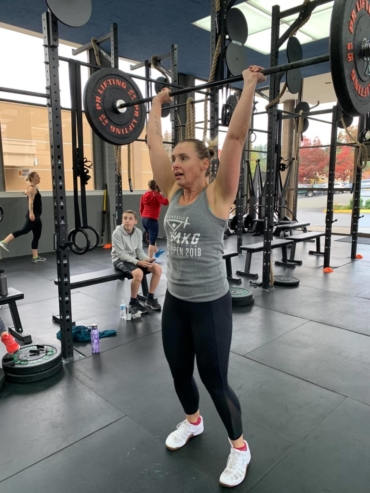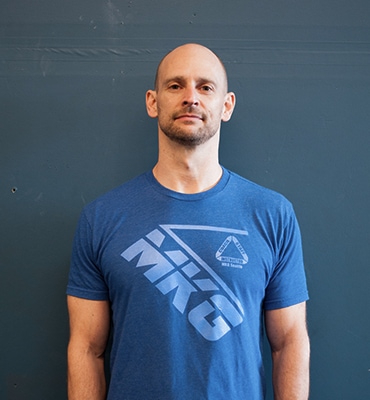 Scott Hildebrandt - Head Crossfit Coach
Crossfit Certified Level 1 Coach
to get in the best shape of my life by age 40, but had no idea how. Then my wife suggested I should try crossfit. I joined a local affiliate soon thereafter and it has been a passion of mine ever since.  It was amazing how the crossfit workout methodology yielded the physical results I was looking for. What I didn't expect was how motivating mentally it would be. To walk out of class each day with a sense of accomplishment provided my soul such an uplift. The best part was being able to share it with multiple people. The positive community vibe you get to experience is unlike anything else. I recently became a coach to make a difference in people's lives. I want to see other individuals achieve their fitness goals and experience the other positive benefits of crossfit.
Eric Junes - CrossFit Coach
CrossFit Certified Level 1 Coach
Eric has been involved in sports from an early age. He has been an active runner and adventure racing competitor and completed the Marathon des Sables 150-mile ultra marathon in Morocco. He has participated in numerous sports including cycling, rock climbing, mountaineering, white water paddling and scuba. He also competed in the Vic Maui Yacht Race and multiple Swiftsure International Yacht Races.