Enter Below To Request More Details | Get FREE Class, Videos & eBook!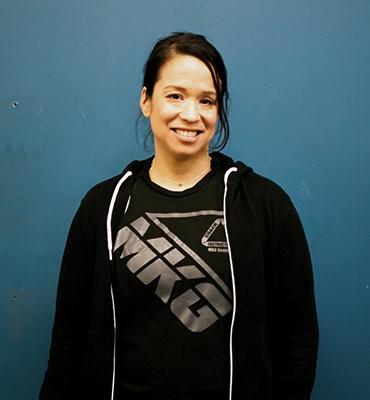 Tammy Wilson - Owner and Head CrossFit Coach
CrossFit Coaches Level 2 Coach 2018
CrossFit Certified Level 1 Coach 2012
CrossFit Certified Kettlebell Coach 2013
CrossFit Certified Weightlifting Coach 2014
CrossFit Certified Gymnastics Coach 2014
USAW Sports Performance Level 1 Coach 2014
SFG Kettlebell Course
TRX Certified 2013
CPR and AED Certified
White Glove Savate Kickboxing
Full Instructor in Muay Thai – TBA
Level 2 Martial Arts Instructor
Tammy is the co-owner of MKG Martial Arts & Fitness and the manager for the CrossFit @ MKG program. Tammy has an extensive teaching background in everything from group fitness, Boxing, TRX, bootcamp, Muay Thai, self-defense, CrossFit, to coaching competitors.
She holds the rank of Level 2 Instructor under Sifu Rick Faye in Martial Arts, White Glove in Savate Kickboxing under Professor Salem Assli and an Full Instructorship in Thai Boxing under Ajarn Chai Sirisute.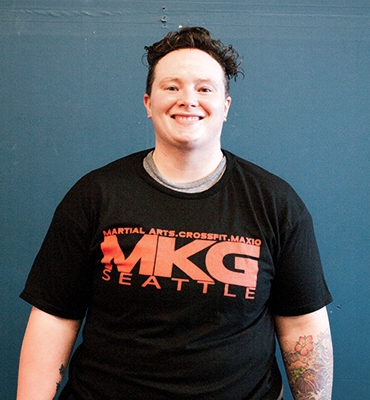 Val Kelly - CrossFit Coach
Crossfit Certified Level 1 Coach
a constant in my life ever since. It has not only enhanced my fitness, but given me back mobility in my knees that doctors told me I would never regain after a couple of surgeries. I thoroughly enjoy coaching and consider it a privilege to help others in their fitness journey.
Wendell "Coach" Hill - Head Weightlifting Coach
Crossfit Certified Level 1 Coach
USAW Club Coach
NSCA Certified Strength and Conditioning Specialist
3D Maps Certified
Once he graduated he started his nationwide travels starting in Florida. While in Florida he was an Assistant Strength and Conditioning Coach at Webber International. He worked with sports ranging from Football to Golf. From Florida his next stop was Ann Arbor. During his time in Michigan he met and learned from some of the most influential people in his life, Coaches Bob Morris, Jon Sanderson, and Bo Sandoval. It was during his time at the University of Michigan that inspired him to pursue the sport of Weightlifting. While in Ann Arbor he worked with the Men's and Women's Basketball and Golf programs. Upon leaving the Midwest he found himself on the east coast in Raleigh North Carolina working for North Carolina State University. He worked primarily with Men's Basketball and the Cross Country program but in addition a variety of other sports. In the winter of 2014 he decided to return to Washington and began his Crossfit story at Sasquatch Crossfit, it was here that he was exposed to a culture that embraced health and fitness and he was instantly hooked. While settling into his coaching role at Sasquatch he began competing in the Sport of Weightlifting and began his mentorship with Olympic Weightlifting guru John Thrush. It is Coach Hill's belief that proper functional movement is key to a successful career in fitness. He strongly encourages improving movement mechanics prior to loading movements.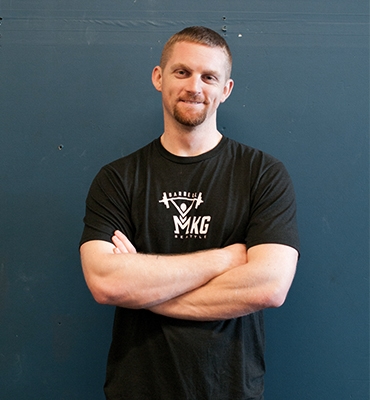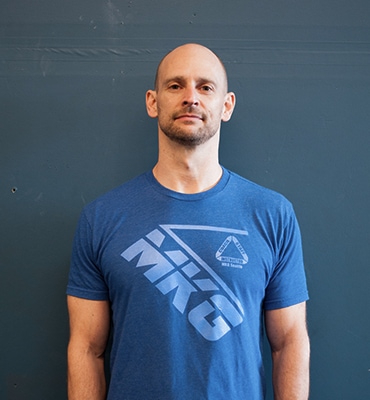 Scott Hildebrandt - Head Crossfit Coach
Crossfit Certified Level 1 Coach
to get in the best shape of my life by age 40, but had no idea how. Then my wife suggested I should try crossfit. I joined a local affiliate soon thereafter and it has been a passion of mine ever since.  It was amazing how the crossfit workout methodology yielded the physical results I was looking for. What I didn't expect was how motivating mentally it would be. To walk out of class each day with a sense of accomplishment provided my soul such an uplift. The best part was being able to share it with multiple people. The positive community vibe you get to experience is unlike anything else. I recently became a coach to make a difference in people's lives. I want to see other individuals achieve their fitness goals and experience the other positive benefits of crossfit.