ACCESS OUR SCHEDULE & OUR EXCLUSIVE WEB SPECIALS!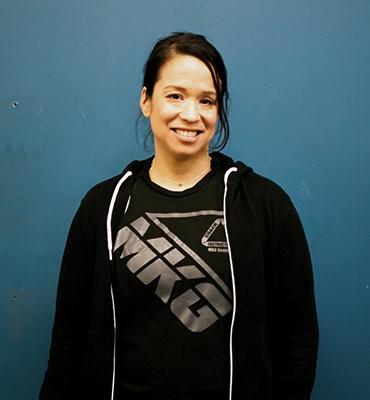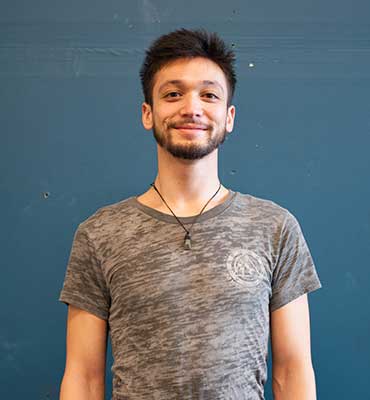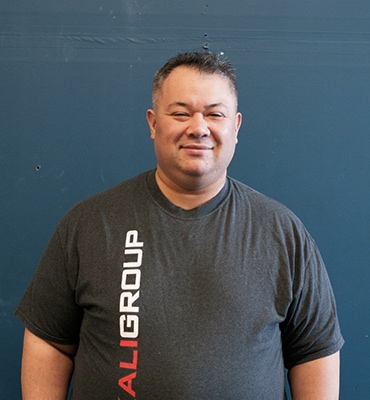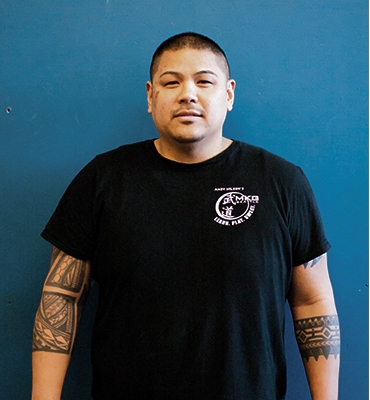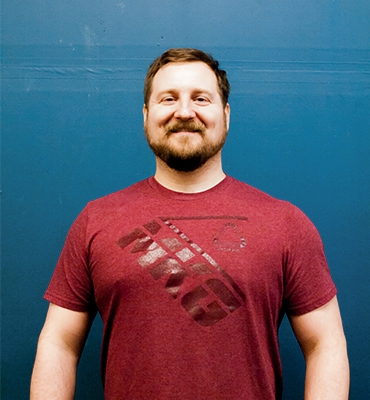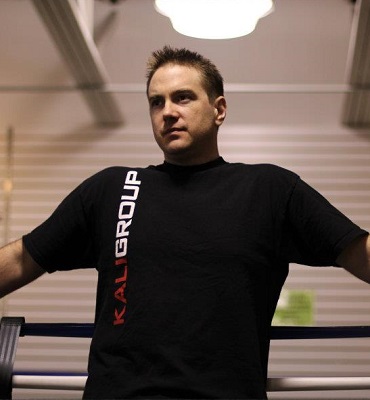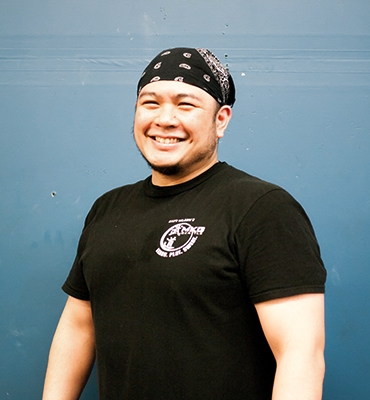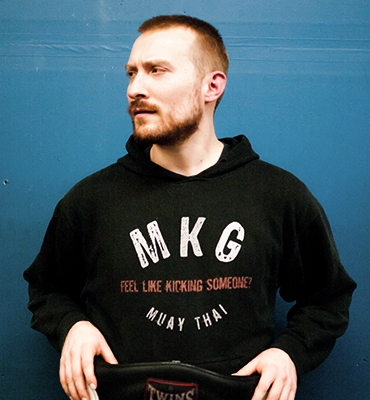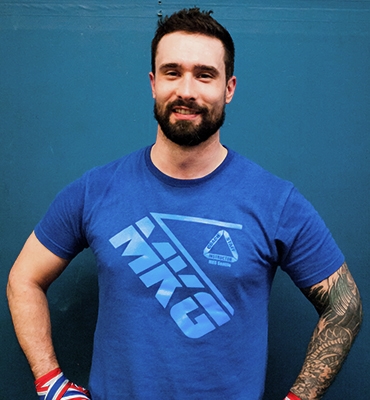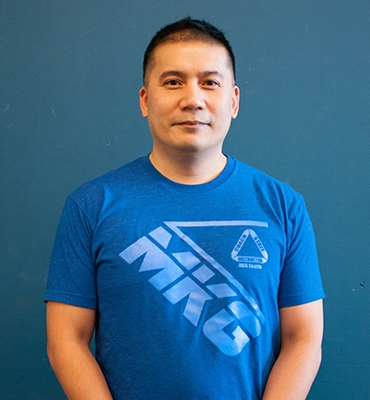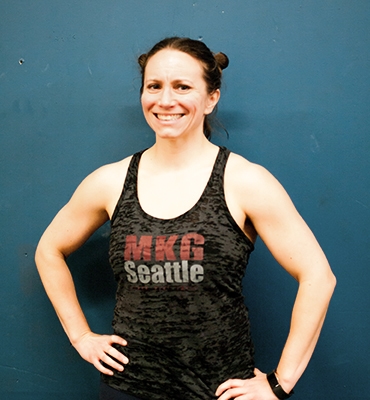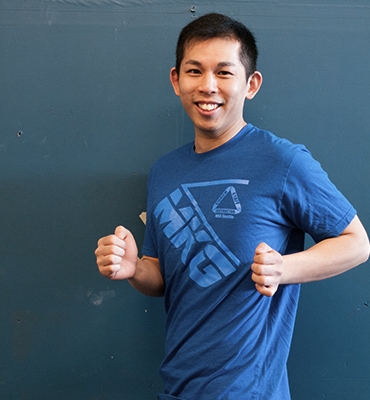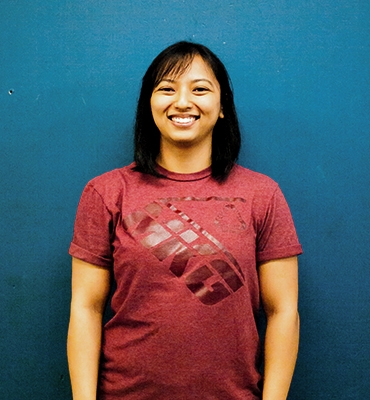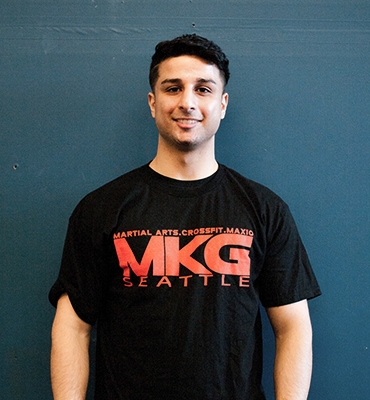 BONUS:

Exclusive web special, video and eBook!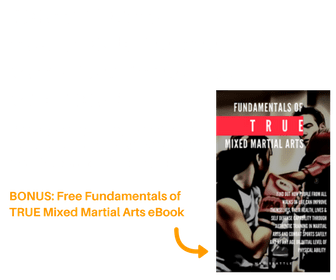 Still wanna know a little more about our instructors?
Read on below to discover all of the amazing skills and experience our instructors bring to the table.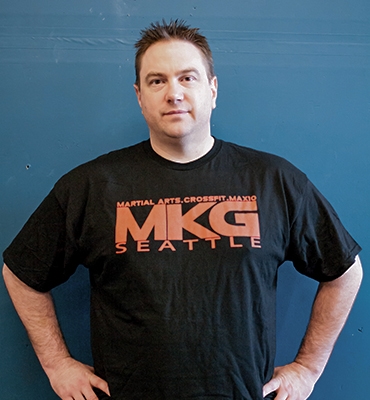 Andy Wilson - Owner and Head Instructor
I'm passionate about practical, modern martial art, training hard and daily improvement but also retaining some of the traditional character development qualities and lessons at my school.  After near career-ending back injuries, and several unsuccessful surgeries, I have a deep empathy for new students, those working with physical limitations and those who've struggled with confidence and depression.
My Current Qualifications Include:
Level 4 Instructor under Guro Rick Faye
Panantukan Instructor under Guro Rick Faye
Full Instructor in Filipino Martial Arts under Guro Dan Inosanto
Full Instructor in Jun Fan Martial Arts under Guro Dan Inosanto
Senior Instructor/Ajarn in Thai Boxing under Ajarn Chai Sirisute
CSW Coach Level 1 under Sensei Erik Paulson
Purple Belt in Machado Brazilian Jiu-Jitsu under Brian Johnson
Silver Glove in Savate under Professor Salem Assli
5th Level in Bahala Na Escrima under Grandmaster Tony Somera
1st Degree Black Belt in Chuan Lu Boxing under Sifu Michael Frischman
Level 3 Protector Certified Self-Defense Instructor For the MKG Women's Self Defense Program
Bio:  I grew up in a small town in rural Minnesota. I can't explain why but I have always been in love with the martial arts. Some of my earliest memories are of spending hours reading Black Belt magazine, Judo books and watching Chuck Norris and Kung Fu on television when I was just 6 or 7 years old. At the time there were no martial arts schools for kids anywhere near my hometown so I didn't start an actual class until I turned 15 in 1985.
Once I did though I was hooked. I eventually earned a black belt in the first style I started in 1989.
Simultaneously, in 1987 I talked my parents into taking me to the 'big city' of Minneapolis to attend a seminar conducted by Guro Dan Inosanto at Rick Faye's Minnesota Kali Group.  Ask me about the story some time!
This changed my entire perspective on what martial art could look and feel like.  I discovered that belts, uniforms, rigid hierarchy, kata, kicking in the air, etc… were not required in this approach and it blew my mind.  I had no idea what I saw but I knew I wanted to do it and I'd found my home.
I began training with Guro Rick Faye after that and he continues to be my mentor, role model and friend to this day. I founded MKG Martial Arts International in June of 2000 as a branch of his Minnesota Kali Group. Following his example, my goal has always been to operate a martial arts school where normal people can learn and train in realistic and effective martial arts with a minimum of ego and ritual.
Tammy Wilson - Owner and Head Instructor
I trained at a few different schools and took a couple of breaks, but I always came back to Thai Boxing. Eventually, I ended up at MKG after a previous instructor recommended Andy to me back in 2001. First, I limited my training to Thai Boxing, but after Andy's persistence and recommendation, I started training all the other arts offered by MKG and thus, expanding my enjoyment of Martial Arts. (Thanks Andy!) Being active and physically fit has been a great partnership with Martial Arts and I owe that to a wonderful group of people at MKG and the many other instructors and students I've met over the years.
Currently, I'm a Level 2 instructor under Sifu Rick Faye and Senior member on the CORE team and also a regular instructor for Body Sculpt. In April of 2004, I was the first student of Andy's to receive their instructorship in Thai Boxing and am a Full Instructor under Ajarn Chai Sirisute. I'm also the Thai Boxing Association coordinator at MKG. I'm also excited to have passed my red glove test in Savate/French Kickboxing under Professor Salem Assli and have recently become certified as an Instructor for the MKG Women's Self Defense Program.
I currently teach Body Sculpt and and Muay Thai classes at MKG while pursuing my own goals. In 2006 I began competing in Muay Thai and Boxing. I'm currently concentrating on boxing and have been competing as an amateur in the Masters division with the Cappy's Boxing Team. I am also working on my certification as a personal trainer. I also am a passionate runner and run full and 1/2 marathons when time allows.
I have a passion for physical fitness, martial arts and a healthy lifestyle. I look forward to many years of helping people improve their lives through the sense of well-being created by a healthy and energetic body.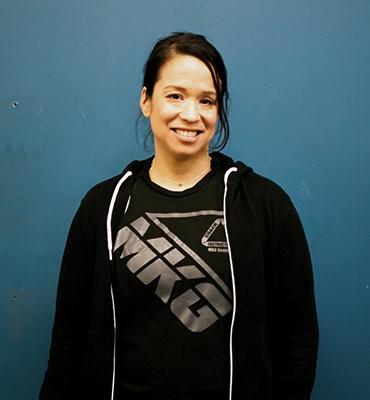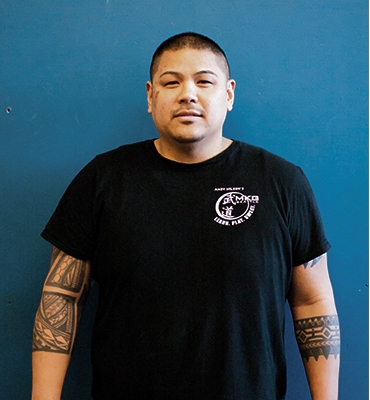 In 1999, I had the opportunity to attend a seminar with Guro Dan Inosanto, hosted by NW Kali in Federal Way. I trained there for a couple of years, under Sifu Chris Clark.
After taking a few years off from training to concentrate on work, I was ready to get back into it. In May 2005, I found MKG Martial Arts. I was impressed by Guro Andy Wilson's teaching style/philosophy, emphasis on cross-training and the atmosphere he and the CORE team created. I felt at home and have been here ever since.
In November of 2009, I had the honor of being promoted to Instructor Level 1 by Guro Rick Faye. I am also a certified instructor in the MKG Women's Self Defense Program. I have achieved a Blue Glove in Savate/French Kickboxing under Professor Salem Assli and have completed Bahala-Na Escrima's Level 6 test.
My journey began with my interest in the Filipino culture and along the way I was exposed to many other cultures through their martial arts. This has become a passion of mine that I would like to share through the teaching and continuous learning and evolution of the martial arts. — Happy Training!
Years later I decided to pursue my interest in Filipino martial arts and found MKG Martial Arts where I discovered they taught JKD as well. The idea of learning JKD concepts and studying Filipino martial arts made it a perfect fit for me. I also loved that they emphasized cross-training as a training philosophy and played music during the workouts. MKG encouraged an ego-less environment, thus making it a fun and friendly gym to work out and study the arts.
Thanks to Guro Andy's leadership and mentoring as my head instructor I have earned a Level 2 instructorship under Sifu Rick Faye, Associate Instructorship in Jun Fan Martial Arts and Filipino Martial Arts under Guro Dan Inosanto and a Green Glove certificate from Professor Salem Assli in Savate. I am also a senior CORE team member and have been training at MKG Martial Arts since 2002.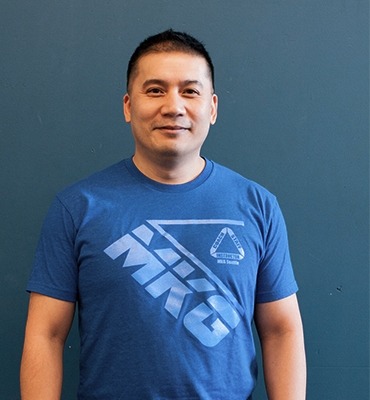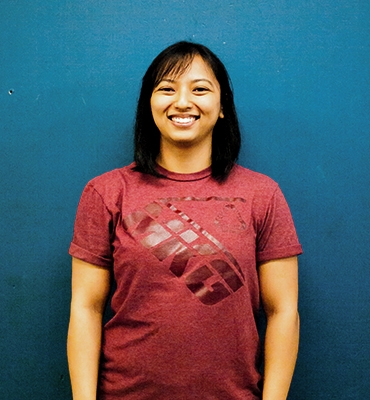 I'm Filipino, and I wanted to learn my culture's martial art. At the same time, I was also looking for a Muay Thai school. So I searched on the internet and found that MKG Seattle had BOTH those arts, and more! I knew MKG would finally be the place for me to train for years to come.
Since starting at MKG in 2005, I've become a Phase 2 student, completed the Thai Boxing Association Level 1 test, taken the 5 Round Test, passed Level 7 in Bahala Na Arnis, received a White Glove rank in Savate, attended seminars from phenomenal martial artists, and have been to martial art camps. I joined the Instructor Training Program in 2008, became a certified MKG Women's Self Defense Instructor in March 2008, and was promoted to Level 1 Instructor under Sifu Rick Faye in May 2010. I love martial arts and I will do my best to teach as well as I can!
In addition to my early training in traditional kung fu, I've had some training in Hapkido as well. After some time at the Straight Blast Gym in Portland, Oregon, where I attended Chiropractic College, I moved to Seattle, WA in late 2001. Before I even moved, I found MKG Seattle over the internet and the phone book. From the information on the website, I learned not only the philosophy of the gym but also, the cross-training in the variety of arts that were taught and I knew it was a place I'd like to train. One visit to the gym in early 2002 and I knew it would be home for me as long as I was in Seattle. I've trained with Sifu Andy Wilson since early 2002 and in the spring of 2006, I was promoted to Level 1 instructor under Sifu Rick Faye. In September of 2008, I was promoted to Level 1 Instructor for Thai Boxing under Ajarn Chai.
I've been around martial arts a long time and I can truly say that there's very few places like MKG. Here you'll find a very diverse group of people that are humble, extremely dedicated and have a true passion to research many arts with an open mind. It's been a real privilege for me to train with and learn from such high quality instructors and great people.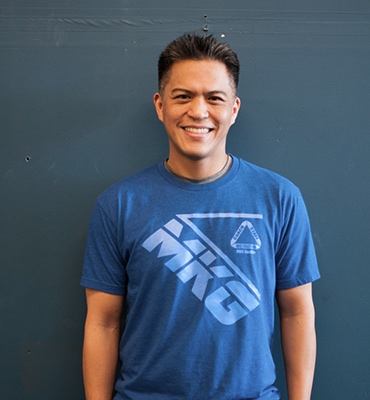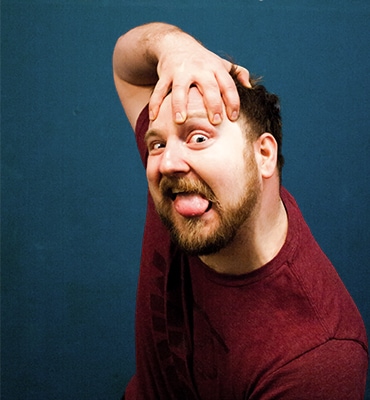 In college I trained under an instructor from NW Kali/JKD who told me about Sifu Andy and MKG. Unable to make it work to train at MKG, I continued to find schools to learn at, getting a Black Belt in Tae Kwon Do and Hapkido, before making the effort to start training at MKG in 2008.
Since starting at MKG, this is the first time that I've felt the wish to call a school home. I joined the CORE team in late 2009, and ITP in 2010. I now get the opportunity to work in the Youth Program, working with the next generation of martial artists, and look forward to continuing to train in all of the arts that MKG has to offer with all of the great people here at MKG.
After three years I am still amazed at the things I learn and continue to improve upon. MKG has provided an opportunity to both physically and mentally challenge myself through Martial Arts, which has taught me a lot about myself. I have been a CORE Team member for a couple of years and now, in addition, I am currently progressing in the ITP program. It's great to have an outlet where I can share knowledge and help others in their Martial Arts journey. I only wish I had started my journey sooner since it has been such a positive influence in my life through Sifu Andy's guidance and all my friends at MKG.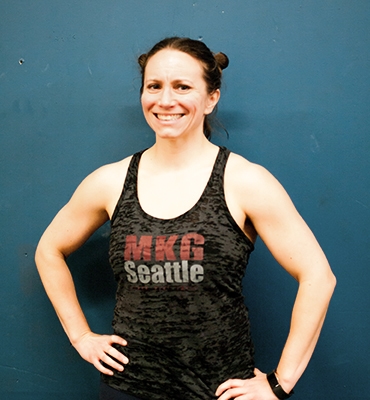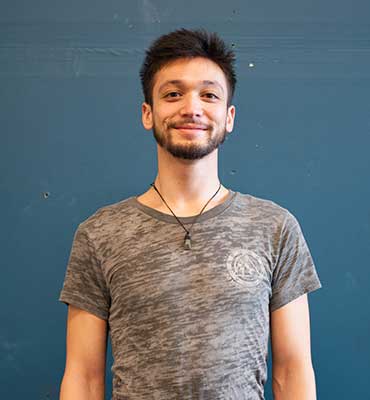 My only experience prior to MKG came from online research and rewinding and playing fight sequences from Bruce Lee films. I told my Dad I wanted to take up the Martial Arts. We both agreed that I should find a school that focused on Jeet Kune Do concepts and in 2007, I found MKG. I love to train all the arts but can't seem to get enough of Jun fan, Panantukan, and Silat.