Request Program Details Below and Current Web Specials
Tammy Wilson - Owner and Head Trainer
In addition to her martial arts interests Tammy has also run 2 full marathons, 4 half marathons and completed the Danskin Triathlon.
Tammy is excited to be an instructor on the MaxFit team so she can promote an active life-style and introduce martial arts to everyone.
For more information on our programs, pricing, schedule and our 3 class trial web special call us at 206-926-8871 or use the form below.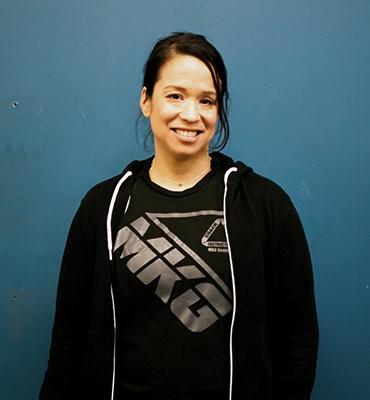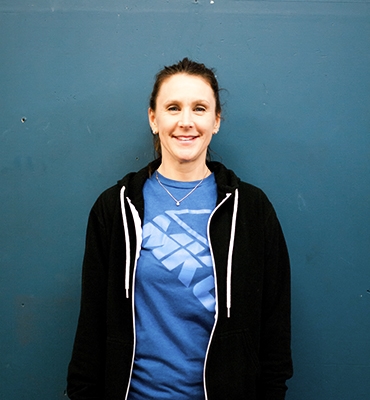 Mary Lang - MaxFit Trainer
Her areas of expertise are: Strength, Core, High Intensity Interval Training, Boxing/Kickboxing, TRX Suspension Training, and Speed/Quickness/Agility Training. Mary also provides support for goal setting, body circumference and body composition tracking, and nutritional counseling. It is Mary's goal to get people excited about fitness by creating a positive and fun atmosphere in her classes, and strives to inspire people to live an active and healthy lifestyle.
Steve Cole - MaxFit Trainer
Classes I teach: Monday 9:30am Kickboxing, Tuesday Strength, Thursday 5:15pm HIIT, 6pm Kickboxing, and 7pm Strength.
Certifications: ACE Personal trainer, Initiator 2 and Silver Glove in Savate, Kru in Thai Boxing Association, and CPR/AED/First Aid
Favorite part about MAXFIT: Being there when a client achieves something for the first time on what they never thought possible. Rather it be a pull up, or 10 push ups straight, or kettlebell swing for 1 minute straight. It's incredible to see what you can achieve when you work for it. 
Best workout move: There are so many but I will have to keep with the good old BURPEE. When life get's you down, do a burpee.
Favorite Food: Steak, Veggies, Rice, and avocado bowl
Something Interesting about you: I enjoy going to comic cons and dressing up as some of my favorite characters.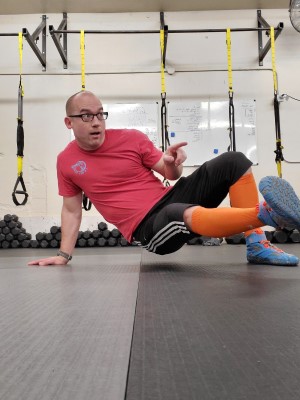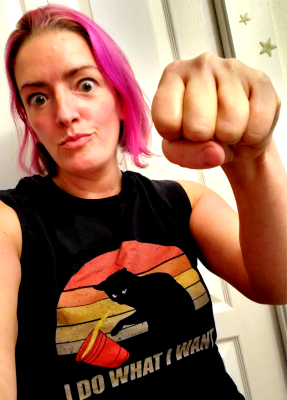 Hannah Rames - MaxFit Trainer
Classes I teach: HIIT, Kickboxing, Strength, and (occasionally) Yoga
Certifications: ACE Group Fitness Instructor, Boxe Française-Savate Initiator 1st Degree under Professor Salem Assli
Favorite part about the MAXFIT program: Awesome participants that keep pushing themselves every day to be better.
Best workout move: Big fan of curtsy lunges, broad jumps, deadlifts, and balance poses.
Favorite food: I never say no to nectarines! I'm a fiend for pistachios, berries, and popcorn too.
Something interesting about me: I'm a
singer in a rock and roll band and I love any
excuse to costume up!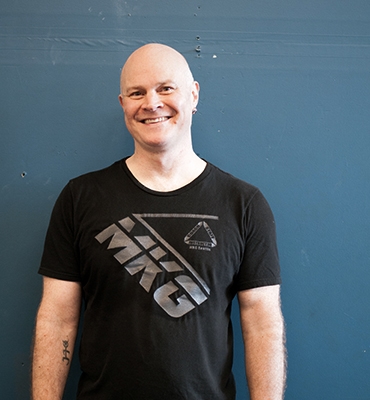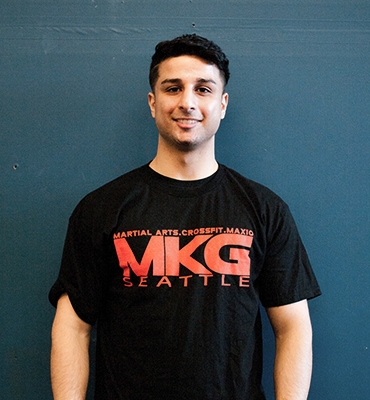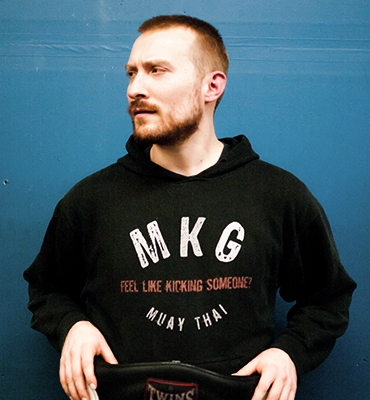 Nigel S.
MaxFit Kickboxing Trainer