ACCESS OUR SCHEDULE & OUR EXCLUSIVE WEB SPECIALS!
Welcome to CrossFit MKG
CrossFit has exploded in popularity and one of the biggest reasons is that it flat out WORKS. MKG Seattle has been training and developing athletes since 2000 and when MKG co-owner Tammy Wilson began CrossFit'ing to supplement her boxing and Muay Thai 7 years ago a unique opportunity revealed itself.
On October 1st, 2012, Tammy and her husband, MKG Seattle founder Andy Wilson, opened their brand new 24,000 sq. ft. martial arts, CrossFit and fitness facility with over 3,200 square feet built out and fully equipped strictly for CrossFit.
You won't find a better or more unique community to train with out there!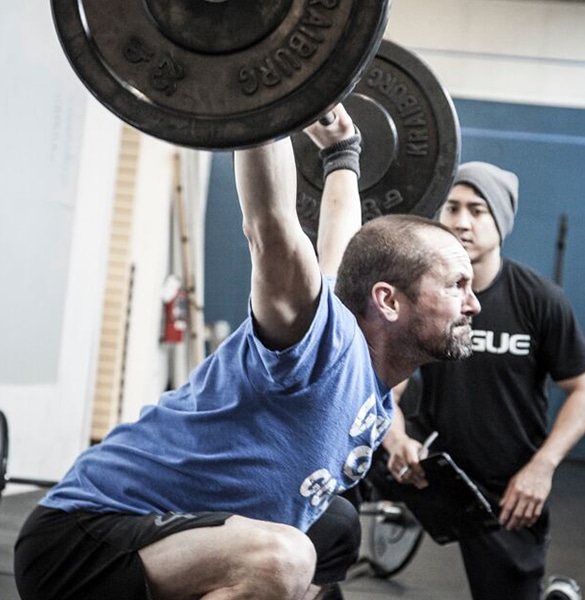 We've got principles
We've designed CrossFit MKG to work for everyone with two guiding principles:
1) Our first priority is that you learn to move efficiently and safely and accomplish YOUR goals. Your safety is paramount. And,
2) We want you to have FUN!!! The environment is welcoming and positive at all times.
You can expect both our On-Ramp and CrossFit classes in our North Seattle facility to be structured with a warm-up, skill or strength demonstration, daily WOD and a cool down or mobility work.
What makes crossfit at MKG different?
First and foremost it's the attitude and the environment.  We strive to create a friendly, egoless environment where you get top notch training, don't get injured and a sense of camaraderie and friendship is carefully cultivated.
Our highly trained and certified coaches discourage unsafe and sloppy technique.  Our trainers are carefully screened to insure they have an experience level that allows them to adapt their instruction to any level of athlete from the absolutely sedentary beginner to the elite competitor. 
It's not a race of who finishes first, it's a matter of working hard.  And that's why at CrossFit MKG we stress the importance of scaling workouts to each individual's ability.  We will introduce you to new things, making you stronger and faster.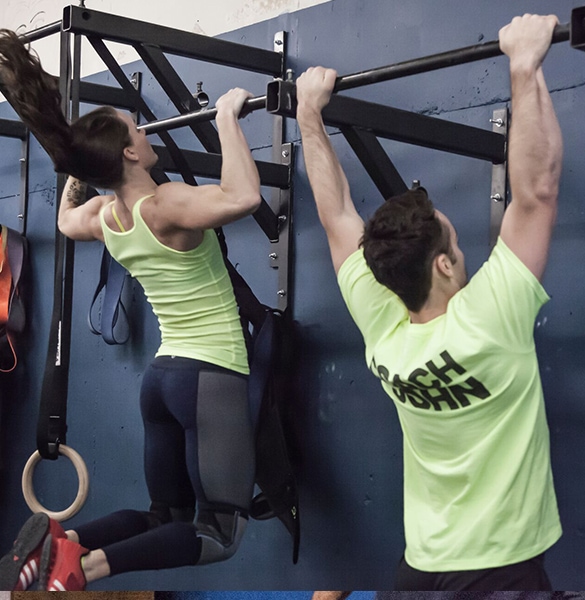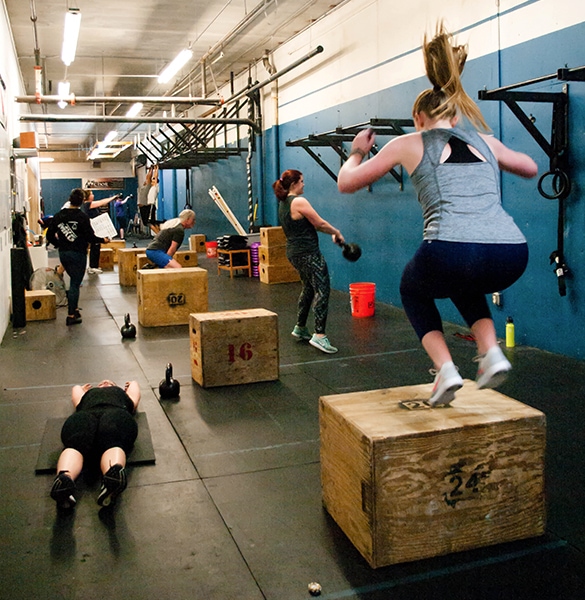 We seriously care about your health
You will not find a gym that CARES more about the value you receive from your investment in CrossFit classes or any program here at MKG. Longevity is the guiding principle at our box. It takes time to make changes and for those changes to stick. If it is unsafe or you feel embarrassed by your performance you will not want to continue. A healthy sense of competition is important but we ensure that everyone supports each other throughout the workouts.
Just remember, it's you against the clock and no-one else. And if you're the first one finished, then help cheer on your peers!
Join the movement
We will challenge you and help you to reach your goals, but it will all be done by ensuring safe and efficient movements while in a fun and encouraging environment!  
You will be part of a larger community of positive fitness enthusiasts working in multiple realms from bootcamp, to martial arts and eventually yoga and other modes of self development. 
CrossFit can stand alone or can be combined with the Martial Arts, Kickboxing or MAX Fitness programs. Replace your other clubs. When you combine the world class facility, open training area, fully certified CrossFit program and coaches and the options available ONLY at MKG and it is clear our programs can't be beat.