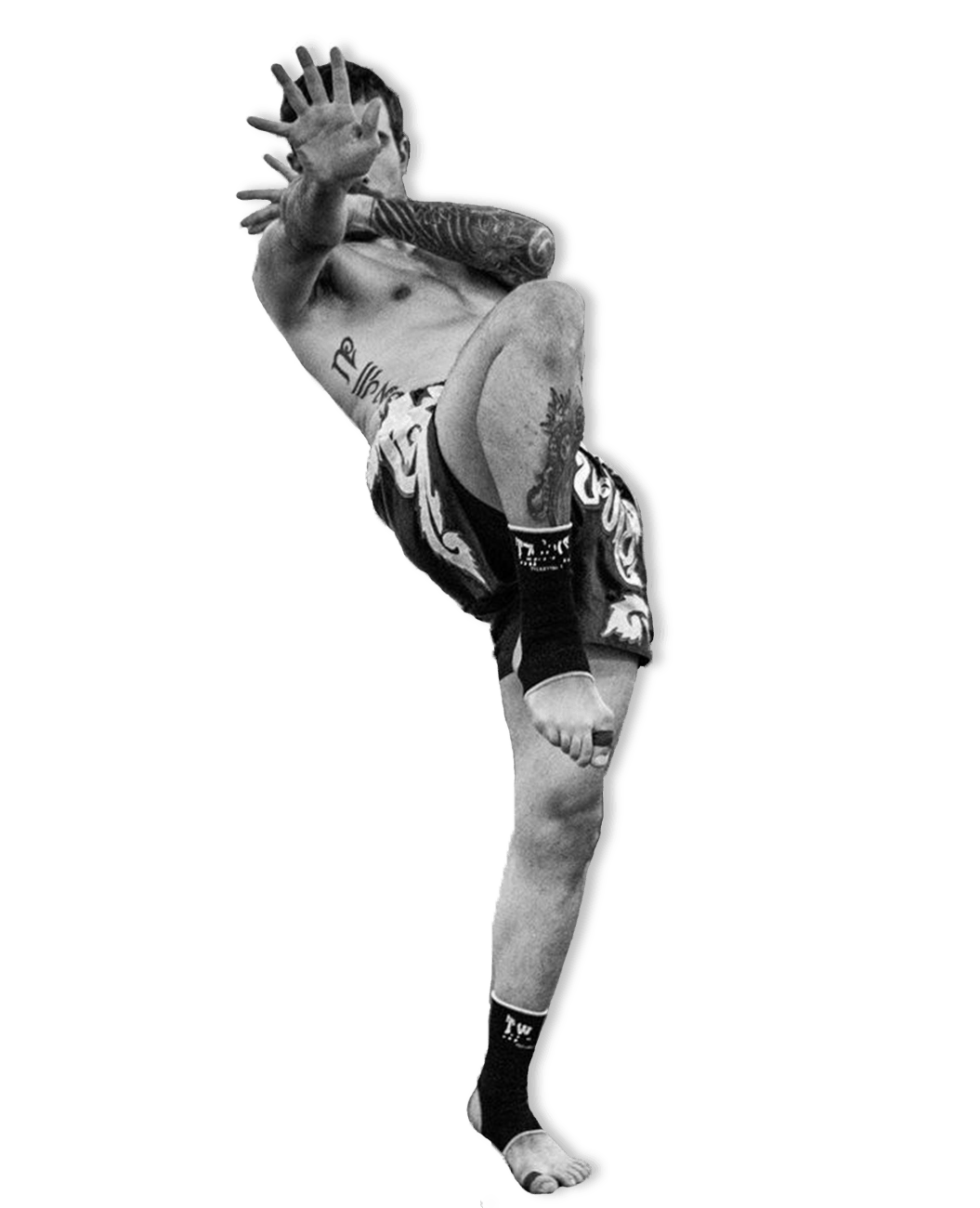 Join our community
Seattle Muay Thai Classes
Whether you are simply a fitness enthusiast who wants to learn kick boxing safely, get in shape and not get hit or you have aspirations to compete you'll love all of our kickboxing classes.
We offer classes in several methods at MKG Seattle including Savate, Jun Fan Jeet Kune Do, STX, boxing, and even fitness classes, but Muay Thai training is by far the most popular.
Things you will learn
Here are a few things you will learn when you take MKG's Muay Thai program

Authentic Muay Thai Training
Designed to accommodate students of all levels, the emphasis is to keep moving, learn the real art, have fun and get a great workout every time. Our Muay Thai classes have the best of everything. Serious, proven, fitness benefits while you simultaneously develop solid kick boxing and boxing skills.
Muscle and Fitness magazine rates aerobic kickboxing as the #1 fat burner with over 800 calories burned in a one hour class! 800 CALORIES!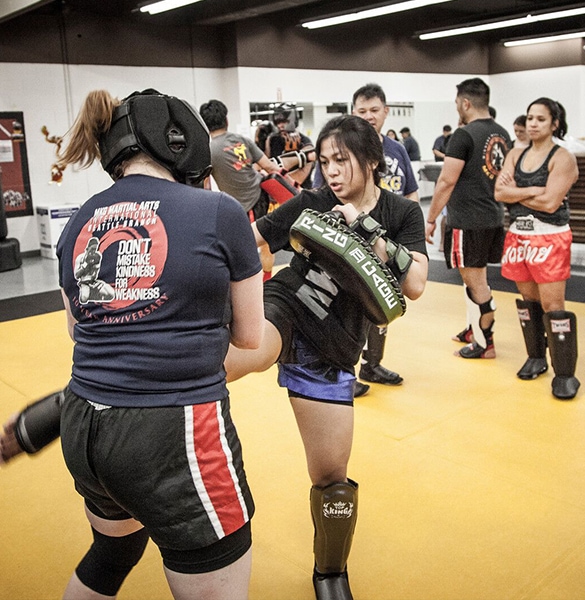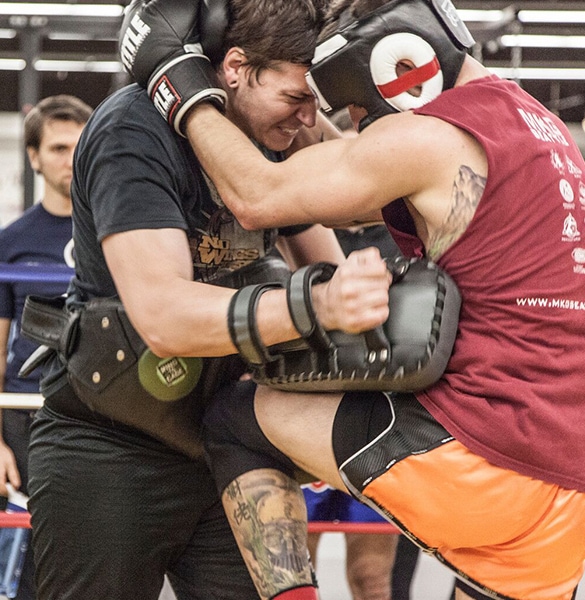 The art of eight limbs
For almost 20 years MKG Kickboxing Seattle has been one of the only schools offering authentic Muay Thai training in the Seattle area.
The national sport of Thailand, the kickboxing art of Muay Thai, will greatly enhance any martial artist's capabilities. Thai boxers have been called "Kings of the Ring" and may strike any part of the body with kicks, knees, punches and elbows. This is why it's called the art of eight limbs.
We care about your health
At the Minnesota Kali Group schools, we train in Thai boxing for three main reasons: to learn the art, to acquire its legendary conditioning, and to ingrain its superior defensive structure and offensive output.
Care is taken to teach students proper form and body mechanics to eliminate injuries while training and gain maximum effectiveness.
Our "go at your own pace" Muay Thai classes and Muay Thai workouts will challenge the beginning student as well as the instructor/advanced level students.  For a sneak peak click here for a class video.
A fun way to work towards your fitness goals, relieve stress and gain personal self defense capabilities.
Although you may take a life-time to perfect your Muay Thai skills, the basics can be taught in just a few months.
Develop effective timing and reactions without risk of injury

The emphasis on discipline and respect helps develop positive character traits in people of all ages.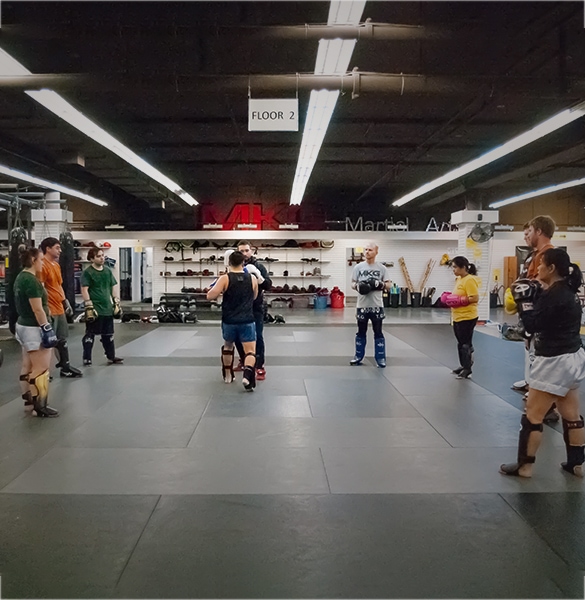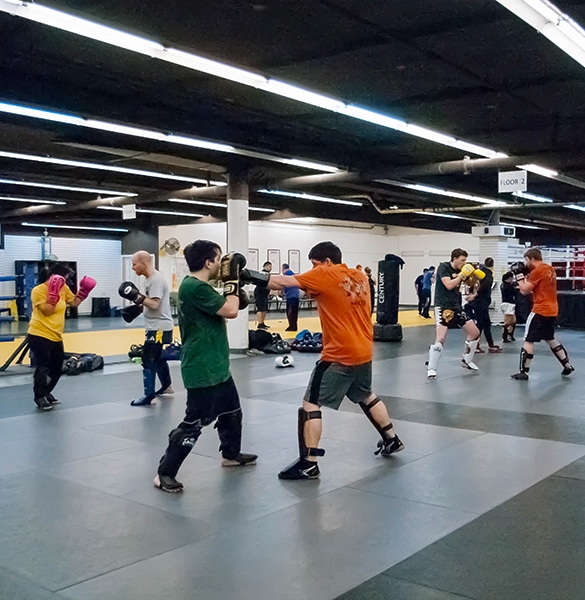 Qualified Instructors of Muay Thai
We are the Seattle Directors for the Thai Boxing Association of the United States.  Our school is home to a Senior Instructor and a Full Instructor in this most prestigious Muay Thai association in the world.  The Thai Boxing Association of the United States, or TBA, was founded by Ajarn Chai Sirisute who first began teaching in 1968. 
Take some time to learn about the different martial arts and Seattle kickboxing classes we offer then register now to learn how to train for up to 30 Days FREE or call 206-641-9854.
What's holding you back?
Sneak Peek at our Muay Thai Classes
If you prefer to watch rather than read, this teaser slide show video is a nice peek inside our Muay Thai program.
If getting in great shape, having great fun with great people sounds appealing let us help you get started.
Just contact us below or at 206-789-2411.