For 30 Days FREE* and Instant Access to eBook and Video Enter Below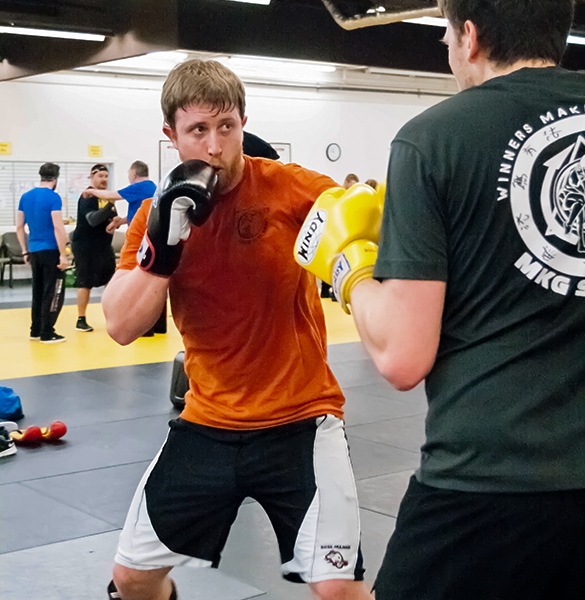 We are about
Community
Confidence
Respect
Health
Improved Reflexes
Spirit
Excellence
Welcome to MKG Seattle Martial Arts / Kickboxing and 'True MMA'. This could be the most fun you will have learning a realistic martial art!
Develop your physical abilities and understanding of martial arts without the limitations of boredom in our safe, friendly, high energy environment. We emphasize training that is enjoyable and yet contains the best and most practical methods available. From day one you will be hitting pads and learning to react to attacks in effective ways. The training is designed to be safe yet realistic. We will get you in great shape as you learn new skills.
Check out our Martial Art Classes
We offer dozens of art specific classes but at MKG Martial Arts we specialize in a signature method of martial arts cross training we have titled: True MMA: The MKG Mixed Arts Phase Program that is a logical and progressive blend of all the arts we teach. We highly recommend you participate in the Phase Program but individual Muay Thai Kickboxing, boxing, Brazilian Jiu-Jitsu, Filipino Kali / Arnis / Escrima, Jun Fan JKD, Silat, Savate and an MMA method called Combat Submission Wrestling are offered as well.
Click on our classes page you can see a quick synopsis of the arts taught at MKG or continue exploring b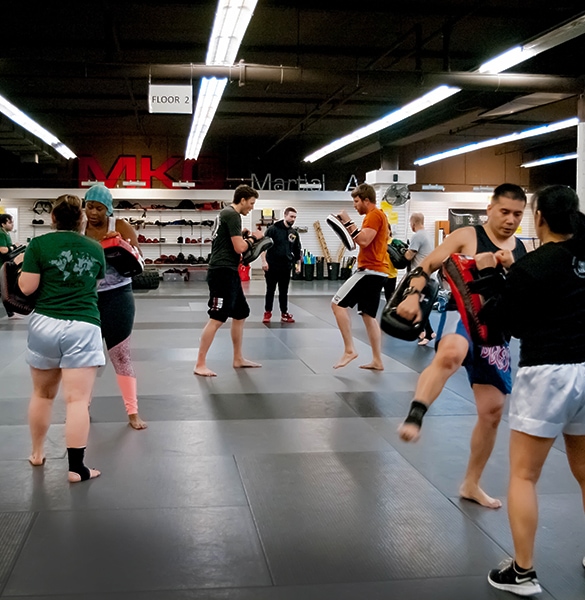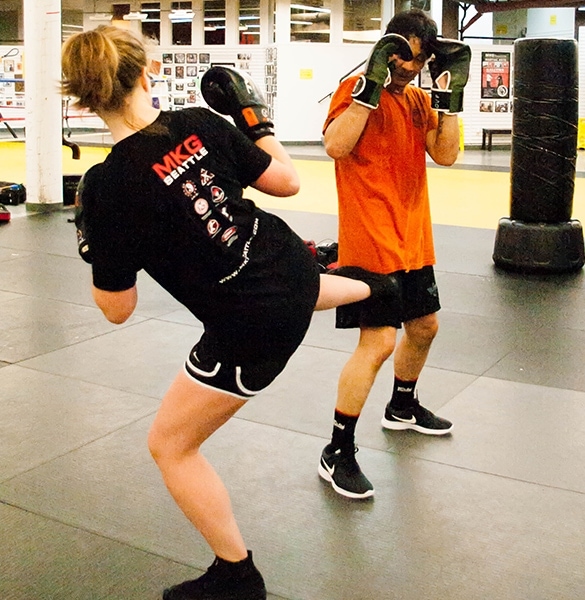 Our classes are for everyone
Young or old, athletic or out of shape, experienced or brand new.  Our classes are scaled for all levels.  No matter what your interest may be – martial arts, fitness, self-defense or stress reduction – our programs and classes focus on personal improvement at your own pace, with the support you need to reach your goals.
No traditional uniforms, no ritual, no weirdness.  Just great training with great people.
Our mission is to 'develop better and more functional people for a better and more peaceful world.'
We also offer fantastic programs for kids of all ages as well as the MKG MAX10 Kickboxing Boot Camp, formerly 10 Week Body Sculpt Challenge, for the fitness enthusiast and our newest offering; CrossFit at MKG.
Take a Sneak Peek!
Our most recent preview video was compiled to show the variety of training methods, diversity of students training and to showcase our facility and community.
If you've been thinking about trying kickboxing or martial arts we've taken away all the excuses.
We recommend starting with our MKG Method / Phase class for all members. 
If you're interested in our programs the first step is as easy as filling out the form below or calling 206-641-9854.