Dear Kid's Martial Arts Parents ,
We hope that you are enjoying the new year as much as we are.  January was a fun month for us as we rolled out some of the changes within the program.
Most of our parents have seen the changes going on, and many have been asking some questions about the specifics, so I wanted to make sure that I shared with  you some of the main details of what is going on with the MKG Kids program in 2013.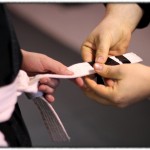 As always, some of the belt tests have been altered to reflect refinements within the curriculum.  If your child is green belt or higher, they should inquire about possible changes to their test.
The first major change that we are including more grappling into our curriculum.   Little Ninjas will now be alternating between Kickboxing and Grappling months.  Juniors and Teens will now have the opportunity to work on Brazilian Jiu-Jitsu (BJJ) in the intermediate/advanced classes.  When we added in BJJ we took out the JKD trapping that we had been doing, as the fundamentals were keeping the classes from being as dynamic as we would like them to be.
Juniors and Teens are now moved away from monthly tip tests, and are doing individual attendance cards.  It is the student's responsibility to ring the cards to a Sifu or Sihing (preferably before class) and get their attendance taken care of for the day.  The cards will be kept in the youth oom, in the holder that we have set up.  We cannot mark students off for any day other than the current day.  Responsibility is a key attribute of a martial artist.
Students can do a make up class by coming to an extra day during the week.  If you are a Monday/Wednesday student, that means that you should come to a Tuesday or Thursday within the two weeks after your absence to make up your classes.  Teens and anyone who cannot come on an alternating day can schedule to meet with Sifu Ryan on a Friday at 5:30 pm.
We have a brand new Youth Wall that has been put onto the wall that is in front of the youth mats.  We will have important information up on this wall: flyers and upcoming events, special information, descriptions of programs, etc.
Anyone who would like to share their thoughts/experiences with the MKG Youth Program, please send and e-mail to info@mkgseattle.com and let me know what you would like to put up.
We have a new Black Belt Excellence assignment out right now that we will be  focusing on for the next few months: Goal Setting.  Making and Achieving a goal isn't  something that can truly be done in a single month, it's a task that can take many months, if not years.  If your child has not received a copy of the new Black Belt Excellence assignment, we have extras in the youth room.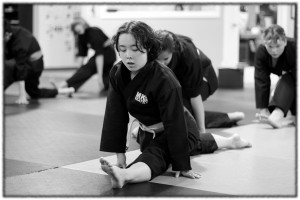 March 2, 2013: "Safety Awareness / Stranger Danger" and "Bully Buster / Self Defense" Workshops.
We will be hosting a pair of seminars to help students focus on being safety conscious.  These seminars will be absolutely free to anyone who wishes to attend them.  Age restrictions are 5+ years old for the Safety Awareness/Stranger Danger seminar, and 9+ years old for the Bully Buster/Self Defense seminar.  Exceptions can be made by instructor approval.
March 29/30, 2013: Black Belt Test.  MKG Youth Program will be hosting it's very first Black Belt Test.  We have two students who have been at MKG for about 7 years, and have shown great skill and focus.  Both will be taking the two day test.  The first day will be a closed test with just instructors.  The second day we invite all of our youth students to join in to watch them complete their test and join in on a potluck!
If you are NOT a student and would like more information on our program please visit this link to get started.

If you have any questions, please let us know.  We are very excited about seeing all of our students continuing to take steps forward in their training.
Sincerely,
MKG Martial Arts Kids Program Staff