Women's Self Defense Workshop April 27, 2013
We are excited to announce that we have nailed down April 27th, 2013 as the date for our FULL Women's Self Defense seminar this year.  We will be flying in Guro Diana Rathborne who is a subject matter expert within the worldwide MKG International Martial Arts organization and has extensive experience instructing the course and working with various law enforcement groups.
Space is extremely limited!  Reserve your spot online at https://www.facebook.com/messages/conversation-id.350880358355519#!/events/226747430803788/ and enroll before April 15th and and save $15.00.  Contact us at 206-789-2411 for further instructions.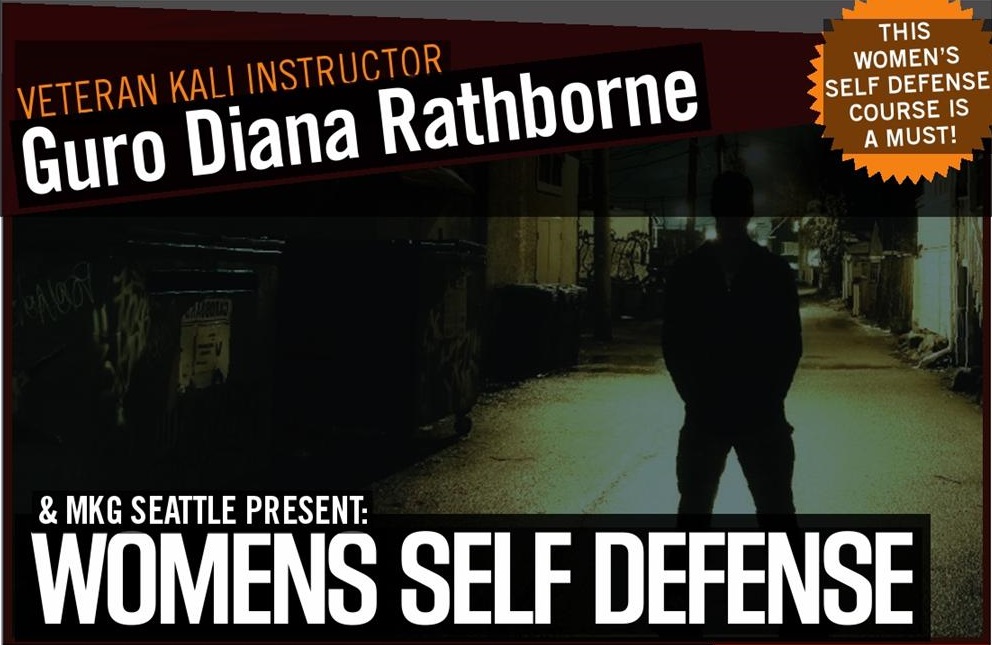 In this course you will learn the entire Women's Self Defense program from the famous MKG International Martial Arts organization.  This most practical, effective and easy to apply course is conducted in Seattle only once per year so DO NOT miss this opportunity.  You will learn the essential awareness and avoidance skills, what works when physical force becomes necessary and actually practice FULL power against an instructor and on equipment.
Empower yourself in this awesome course this April.
Date: April 27, 2013
Time: 11:00 to 5:00 (1/2 hour lunch)
Course: $95.00 if you enroll before 04/15/2013 or $110.00 after.
Suitable for women ages 14 and older.