FREE Northgate / North Seattle Self Defense Training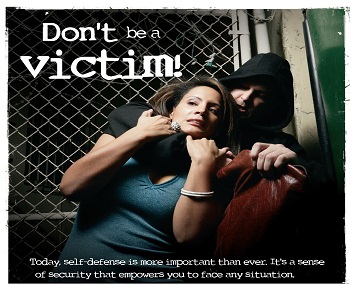 With a few violent crimes or missing persons cases in the north end of the Seattle area we've been contacted by several community members and organizations about our self defense training or workshops.
We will be offering two FREE workshops in the community interest over the next week.
Option 1 – Sunday, March 13, 2016 from 11:30-1:00pm
Option 2 – Thursday, March 17, 2016 from 7:00-8:30pm
Important: We ask that you arrive 1/2 hour early to register so we can start promptly and you don't miss important information or drills.
MKG Martial Arts would like to help the women in our community by empowering them with the tools needed to stay safe.
Join us for these very important FREE seminars to give yourself the skills necessary to protect yourself and your family.
MKG Seattle's Women's Self Defense Program strives to develop the ability for women and girls to gain the knowledge and skills necessary to A) Keep themselves out of harm's way B) Defend themselves during a violent encounter.
The primary focus of the workshop is to develop a woman's ability to detect potential danger and avoid it. The secondary focus is embedding the physical skills needed to survive a physical attack.
The MKG method employs techniques that are easy to perform under stress, are not pain or repetition based and have a proven track record.
This seminar is taught by certified women's self defense instructor Andy Wilson and the self defense instructors team at MKG Seattle.
Absolutely no strings attached and no prior experience is necessary.
Open to women and teens ages 12 and older. Minors must be accompanied by a parent or guardian.
To reserve your spots please use the form below and select 'Other'.  We will contact you via phone or email quickly to confirm and clarify which session you'd like to attend.
| | |
| --- | --- |
| | To Reserve Your Spot Enter Your Name, Email and Phone Below: |
We also have Events created on our Facebook page for both sessions.  SHARE both events if you could.  We'd hate to have any friends, family or other community members miss this important training.
To SHARE Click HERE:  Sunday, March 13
To SHARE Click HERE:  Thursday, March 17