6 WEEK FILIPINO BOXING/PANANTUKAN WORKSHOP + BOOK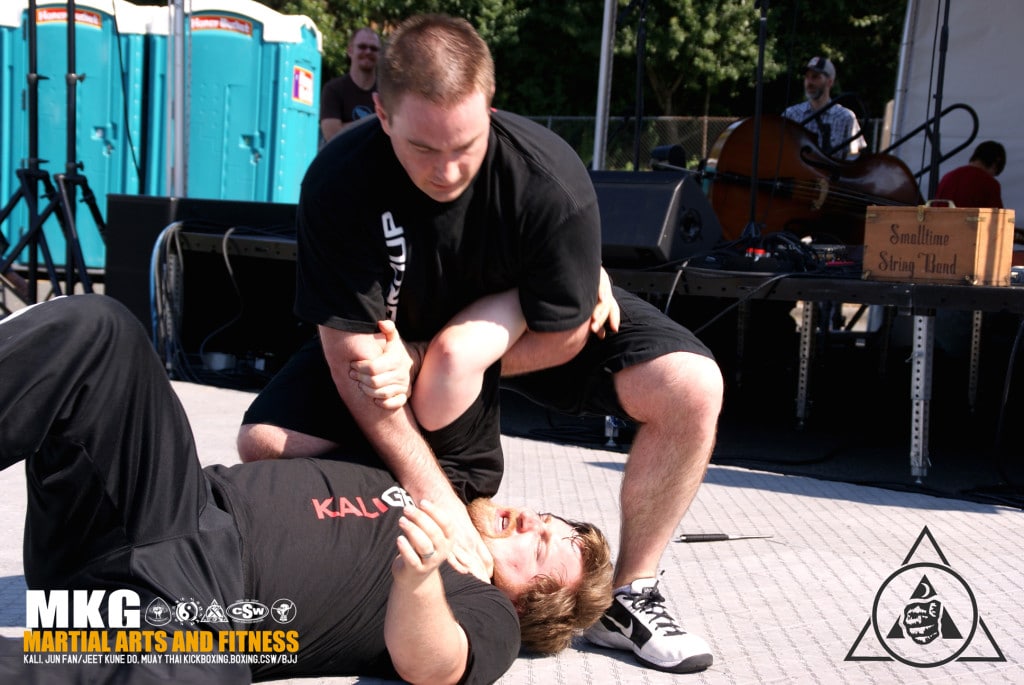 First of it's kind at MKG Seattle!  6 week survey of Panantukan / Filipino Boxing including a copy of the only book written on this art by the the world famous Guro Rick Faye.
Guro Faye has made a special study of Panantukan.  His work and contributions were so respected by his instructor, Guro Dan Inosanto, that he was encouraged to create the first instructor program in Panantukan.
Guro Andy Wilson of MKG Seattle has been a student of Rick Faye and Guro Dan Inosanto since 1987.  In 2000 Andy was one of the first generation of instructors to earn instructor status in this amazing art.
Drawing from the material in Guru Rick Faye's book, we will be exploring and expanding upon ideas expressed in Filipino "Dirty Boxing." This will not only provide a survey of the art but also establish a foundation that can be built upon for all martial arts enthusiasts.
Whats Included:
6 week survey of Panantukan.
Over 9 hours of hands on training
A Guide to Panantukan by Guru Rick Faye
Class plans/handouts for each session
Certificate of Completion
$250 value
for only $100 ($150 for non-members)
The combination of the following unique tactics with solid fundamental boxing skills make this art one of the most fascinating and practical self-defense arts in the world! Learn the same techniques that have been taught to law enforcement and the military by other instructors of the Inosanto Lineage!
Attributes you will gain from the 6 week in-depth analysis of this proven street defense art.
Manipulating the body to hit
Off balancing and sweeping
Use of a greater set of tools
Limb destruction
Breaking and disabling finishes
Angling and lead switching
Sectoring for the next attack
Unique sensitivity drills
Don't miss your opportunity to join us for this one time only course.
Open to Anyone that wants to learn Real Self-Defense!
Dates: January 12 – February 16, 2016
Times: Tuesdays – 7:00 to 8:30pm
Location: MKG Seattle
Limited space! Hurry! Reserve your spot TODAY Click Here!
| | |
| --- | --- |
| | FOR MORE INFORMATION AND INSTANT ACCESS ENTER YOUR NAME, EMAIL AND PHONE BELOW: |