Pekiti Tirsia Kali in Seattle
The Pekiti Tirsia Kali Club in Tacoma, WA is hosting a weekend seminar with the truly legendary Grand Tuhon Leo T. Gaje, Jr. at MKG Seattle this April.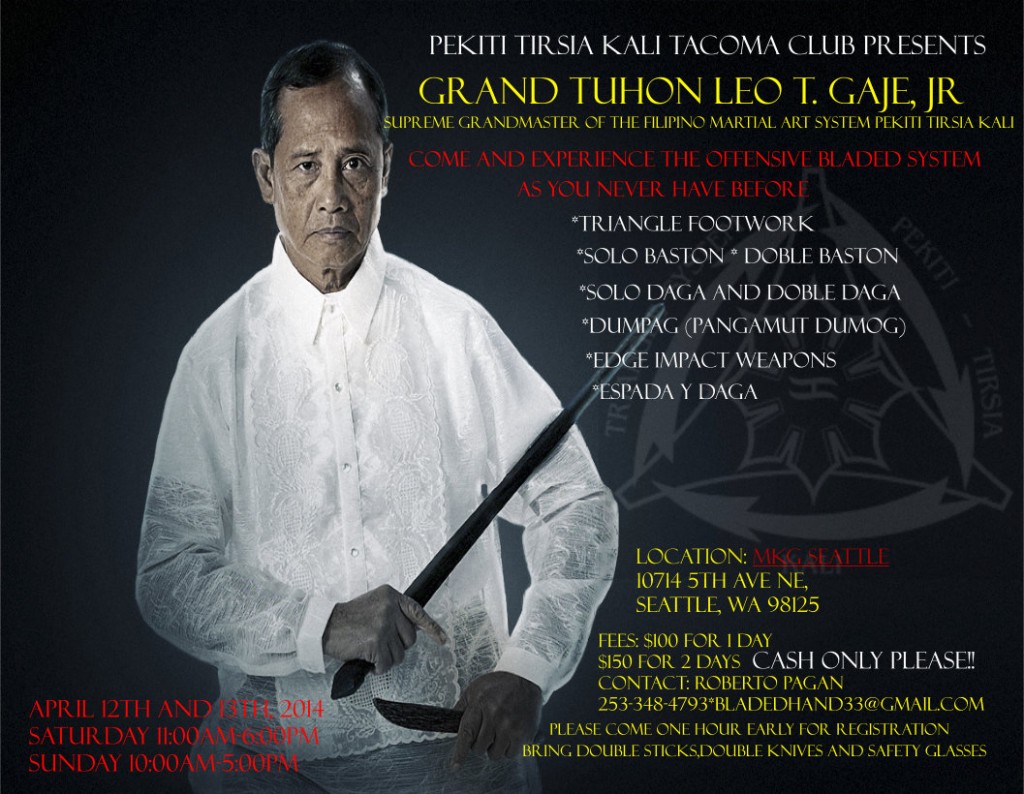 Come and experience the offensive bladed system as you've never experienced it before.
Triangle Footwork
Solo Baston / Doble Baston
Solo Daga / Doble Daga
Dumpag (Pangamut Dumog)
Edge Impact Weapons
Espada y Daga
Bring double sticks, double knives and safety glasses.
April 12th and 13th, 2014
Saturday 11:00am- 6:00pm
Sunday 10:00am-5:00pm
Please arrive one hour early for registration.
$100 for 1 day
$150 for 2 days
Cash only!
Please indicate your attendance on the official event page here: https://www.facebook.com/events/1433185533589117/
Please note that all questions should be directed to the host, Guro Roberto Pagan, of the Tacoma Club.
Contact: Roberto Pagan
Phone: 253-348-4793
Email: bladedhand33@gmail.com