Kali / JKD Seminar in Seattle, WA
Guro Rick Faye returns to MKG Seattle December 7th and 8th, 2013.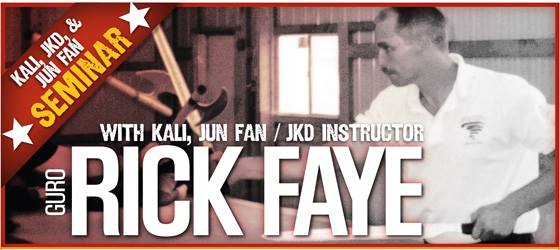 11:30 to 4:30 both days
$140.00 Both days or $85.00 for one.
Please use our Facebook event page to reserve your spot.
https://www.facebook.com/events/385135554952421/
His seminars are packed full of information, logical progression and inspiring to both beginners and advanced practitioners. As always Panantukan, Kali Weaponry, JKD and mixed striking methods will be on the menu.
Guro Rick is among only a handful of Senior Full Instructors under Guro Dan Inosanto in the world and he comes to MKG Seattle twice a year.