MKG Martial Arts Proudly Presents:
Brazilian Jiu-Jitsu with Coach John Will Straight From Australia!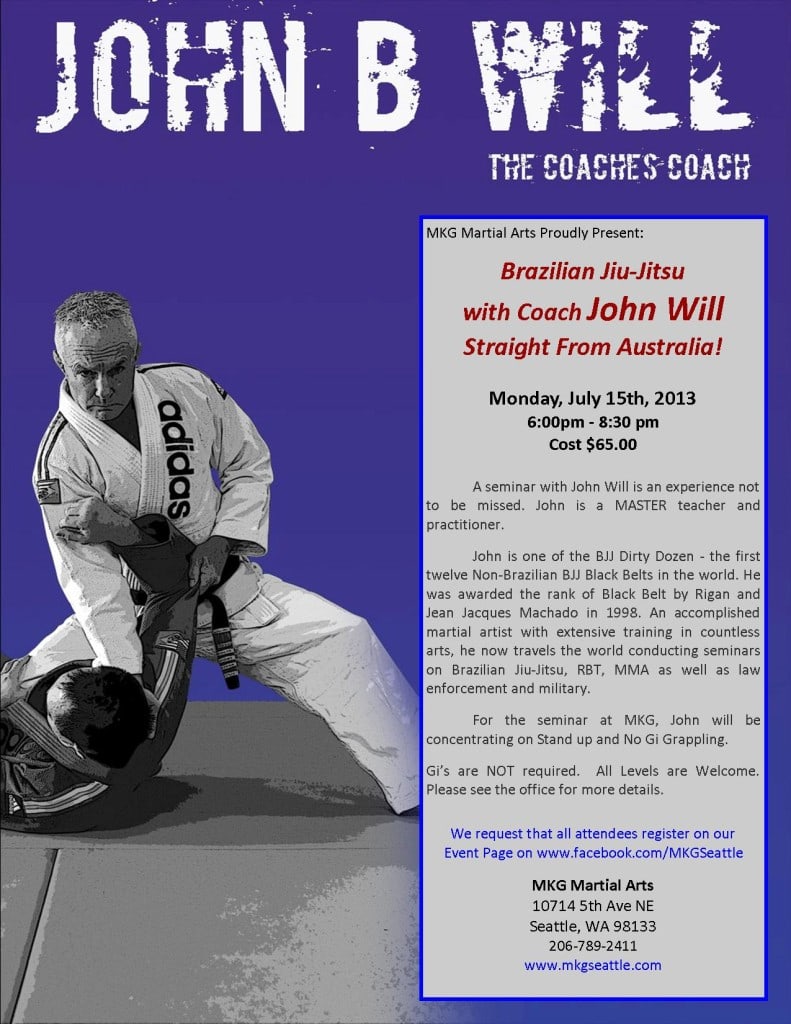 Monday, July 15th, 2013
6:00pm – 8:30 pm
Cost $65.00
A seminar with John Will is an experience not to be missed. John is a MASTER teacher and practitioner.
John is one of the BJJ Dirty Dozen – the first twelve Non-Brazilian BJJ Black Belts in the world. He was awarded the rank of Black Belt by Rigan and Jean Jacques Machado in 1998. An accomplished martial artist with extensive training in countless arts, he now travels the world conducting seminars on Brazilian Jiu-Jitsu, RBT, MMA as well as law enforcement and military.
For the seminar at MKG, John will be concentrating on Stand up and No Gi Grappling.
Gi's are NOT required.  All Levels are Welcome.  Please see the office for more details.
We request that all attendees register on our Event Page at https://www.facebook.com/events/168864873283151/?context=create
MKG Martial Arts
10714 5th Ave NE
Seattle, WA 98133
206-789-2411
www.mkgseattle.com