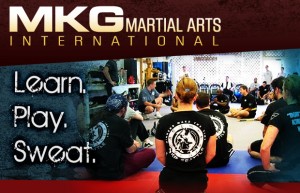 Hello MKG Student and Fans,
We have recently been made aware that some of our e-mails may not be getting to you.  Many of our e-mails come from a third party program called Perfect Mind, and we have been made aware that some e-mail providers see the amount of e-mail coming from Perfect Mind and mark it as a spamming program.  This means that the e-mails aren't being delivered to you, not even to your spam folder.  The e-mail provider is blocking them before they ever get to any filters you can set up.
We do not send email that we would consider to be spam.  We strive to provide content and helpful hints and suggestions rather than simply advertising programs.
We are asking all of our students, including you, to please contact your provider and let them know that you receive e-mails from us that go through a third party (Perfect Mind), and that it is important that they do not block these e-mails from going through.
These e-mails pertain to closures, your account, seminars, and many other urgent matters that you need to know about.  If you have any questions please let us know, and we thank you for your assistance in this matter.
MKG Staff