There is simply no martial artist, past or present, that is like the legendary Guro Dan Inosanto. If you are interested in Kali / Arnis / Escrima, Jeet Kune Do, Silat or reality based systems such as Krav Maga then you simply need to start following Master Inosanto.
Guro Dan Inosanto returns March 22 & 23, 2014 to Seattle.
Note: this seminar is being conducted at the Washington State Criminal Justice Training Center not MKG Seattle.
Date: March 22 & 23, 2014
Time: 12:00 to 5:30
Price: $100 For One Day / $160 For Both (CASH ONLY)
Please use the Facebook event page to confirm your attendance: https://www.facebook.com/events/1395304840733930/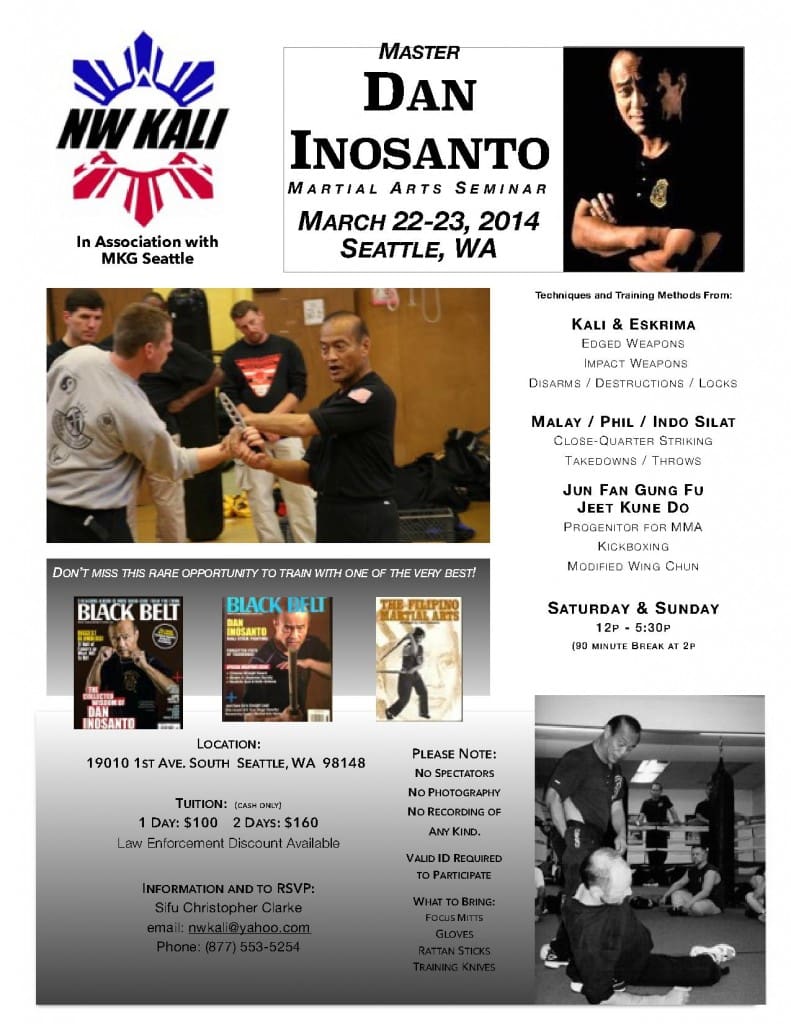 For Questions, Information and to RSVP
Sifu Christopher Clarke
nwkali@yahoo.com
877-553-5254