FREE Classes with Guro Rick Faye on Monday, June 17th for all MKG Students.
(MKG students you've got mail.  Check your inbox)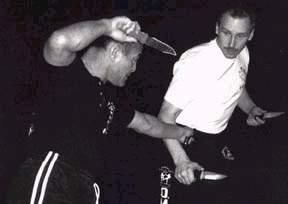 In addition to the seminar this weekend Rick will also teach two classes on Monday evening June 17th.  Our re…gular 6:00 and 7:00 classes will be merged into these two classes.
6:00 to 7:00 MKG Striking
7:00 to 8:00 MKG Phase
Both classes are FREE for all MKG Foundations and CAP students to attend.
Friends from outside MKG are warmly invited to attend.  $20.00 per class or $30.00 for both for non-MKG students.