[ci-box scheme="orange"]Savate / French Kickboxing Seminar in Seattle 2017[/ci-box]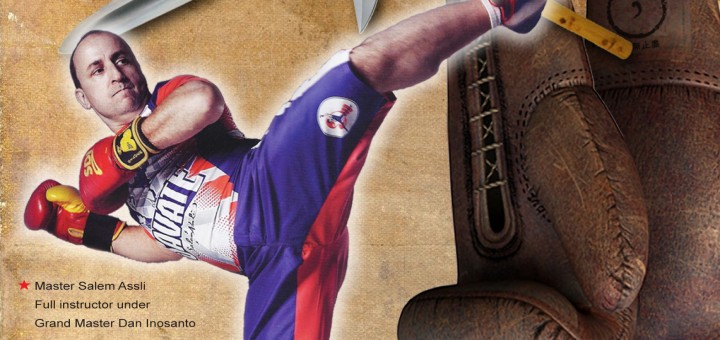 Sept. 23 & 24, 2017
Join us on September 23 & 24, 2017 for a 2 day seminar with world renowned martial artist Professor Salem Assli.  
Savate / La Boxe Francaise is exceedingly rare in the United States and MKG Seattle is one of the few places with an active and thriving Savate program.
Glove testing will be conducted but is strictly for those attending both days. Please inquire.
More details to follow.
Date: September 23 & 24, 2017
Time: 11:30 to 4:00
Price: $150* Both Days
Before 9/1 – $150 Both Days / $90 One Day
After 9/1 – Regular Price – $175 Both Days / $100 One Day
After 9/23 – Late Registration/At the Door – $199 Both Days/ $120 One Day
Testing: Glove testing will be conducted but is strictly for those attending both days. Please inquire.
Reserve Your Space Here: https://www.mkgseattle.com/salem-assli
More About Savate
For those who haven't been exposed to it before there are many compelling reasons to study this art and these are the reasons it is taught at MKG Seattle.
Distancing and Footwork – Savate is a highly mobile art that emphasizes hitting, and not getting hit back, by precise distancing and angling.
Street Applicability – Savate uses a shoe with a hard sole and toe which opens up a few types of kicks and strategies that apply more directly to self defense than other methods
Training Methods – Savate's primary training method are sparring drills trained in range with only boxing gloves.  This allows a student to train safely but experience a 'sparring' feel much quicker than other methods
It's Artistic – Savate looks like a martial ART.  It has the beauty and grace of complex kicking that one would expect and doesn't always concentrate on the knockout.
Combination Kicking – Bruce Lee was right.  When he studied Savate he was attracted by how they 'boxed with their feet.'   Savate integrates hands/feet and chains of kicks, arguably, better than just about any other kickboxing style.
About Professor Salem Assli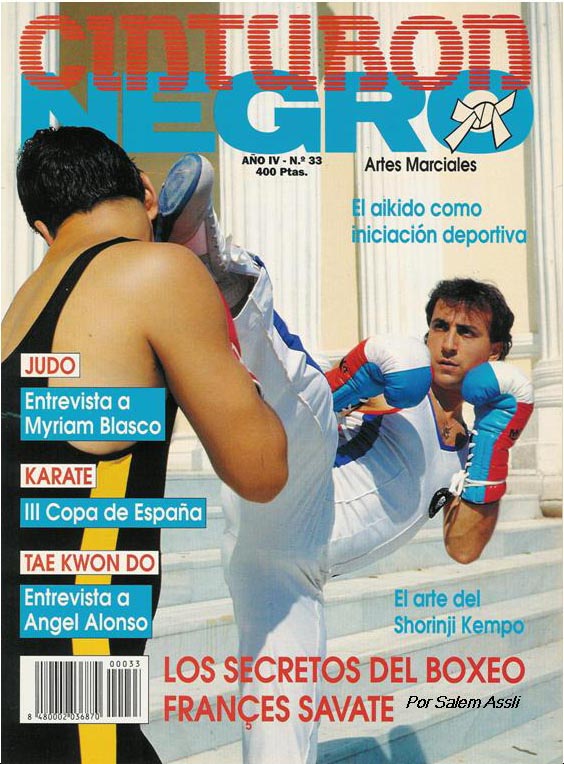 Born on December 2 in Lille (France), Salem Assli started the sport with football and gymnastics, he practiced in competition between 8 and 16 years. Meanwhile, in 1973, he discovered the martial arts films and especially those of Sijo Bruce Lee. Like many teenagers, this discovery would greatly influence his life. He taught himself martial arts until his departure for the United States at the age of 23, to train under the tutelage of his master, Sifu / Guro Dan Inosanto.  He eventually became the first, and only, French graduate certified and Full Instructor in Jun Fan Gung Fu (Jeet Kune Do) and Filipino Martial Arts (Kali-Eskrima-Silat) by the master himself.

He also studied Thai Boxing from Guro Dan Inosanto and Ajarn Chai Sirisute, and very quickly tested and passed the instructor test of the Thai Boxing Association of America becoming the first Thai Boxing instructor of the Inosanto International Instructors Association.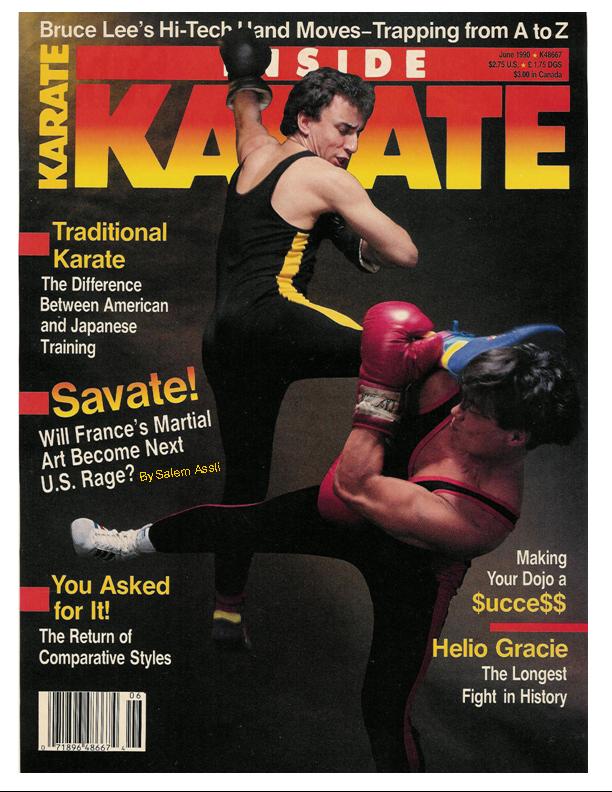 Admiring the quality of his legs techniques, Dan Inosanto suggested he study the French Savate Boxing in order to then teach students the IAMA.  Doing as suggested, Salem, after studying a book given to him by Inosanto, would return from his first return to France with the monitor diploma and silver glove first degree awarded by the National Technical Director at the time, Mr . Bob Alix, finishing first among the fifty students attending the summer course in 1986, but never had an instructor in the discipline.  The following year, he obtained the diploma in Los Angeles Professor of BFS and the Silver Glove 2nd degree with members of the team of France, the famous Richard Sylla and Robert Paturel. Salem will thus become the first professor of French Boxing in the United States.
Today he divides his time between the US and the rest of the world wherehe travels to provide courses and seminars dealing martial arts he has studied and continues to learn.  He teaches in the United States, Canada, Mexico, Japan, China (Shanghai – Hong Kong), Taiwan, Korea, South America (Ecuador, Peru), Australia, Europe (Germany, England, Belgium, Scotland, Spain, France, Italy, Slovenia), and North Africa.
Salem Assli has written and continues to write countless articles for magazines specialized martial arts. His technique reputation earned him to appear on the cover of several American and European journals: Arts and Fights (France)
Black Belt Magazine (United States)
Budo International (Spain, France, Portugal, Brazil)
Black Belt (France)
Cinturon Negro (Spain)
Combat (Australia)
Combat (United Kingdoms) …
Reserve Your Space Here:
For more information about our program click here: Savate Training Classes in Seattle.
[ci-box scheme="orange"]
CAN'T MAKE THE SEMINAR OR NEED MORE INFO

[/ci-box]
| | |
| --- | --- |
| | For More Information About Or Savate Program and Instant Access Enter Your Name, Email and Phone Below: |