TAKE ADVANTAGE OF OUR WEB ONLY SPECIAL
ANY 3 ADULT MARTIAL ARTS CLASSES + FREE T-SHIRT FOR $19.99!
To start out with a level of respect and appreciation for the instruction and service you'll receive we ask that all interested potential members begin with our 3-class trial.  At less than $7.00 a class this is a no-brainer!
TO FIND OUT IF OUR WEB SPECIAL IS RIGHT FOR YOU FOLLOW THESE SIMPLE STEPS
STEP 1 – Check the attached schedule.  Do the class times in North Seattle work for you.
STEP 2 – Can you attend classes 2x a week consistently?
STEP 3 – Are you comfortable with our position as a school not a gym?  Are you coachable?  Interested in learning?
STEP 4 – Is it a good time in your life to start something new?
If you answered YES to all 4 questions you know what to do!  It's safe, fast, secure and no-risk! *
If you answered NO to any of the steps above but want to train with us please call 206-789-2411 to speak with a consultant.
Once you complete your purchase we'll contact you to schedule your first class
REMEMBER WE HAVE SEVERAL ADULT MARTIAL ART PROGRAMS YOU CAN CHOOSE FROM
OUR RECOMMENDATION:  The Phase / MKG Method, mixed arts class is what we believe is the most proven, fun and practical for building your overall fitness, self defense, kickboxing or martial art base.  However, if you have a lot of experience, or very specific time constraints, you may also select from Muay Thai, Bruce Lee's Jun Fan/Jeet Kune Do, Savate, Brazilian Jiu-Jitsu/BJJ or Filipino Martial Arts/Panantukan.
* Terms & Conditions 
All 3 Classes must be used within a consecutive 15 day period.  One trial per person.  Feel free to grab one for friends and family members.  Each class must be scheduled in advance.  Missed classes not cancelled within 24 hours will be counted.  Trial expires 1 year after date of purchase.  No refunds for un-redeemed trials but can be gifted.
MONEY BACK GUARANTEE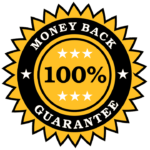 If, immediately after completing your 3rd trial class, you decide MKG isn't for you we'd be happy to give you your money back with no hard feelings.  Stated another way…  'Money Back Guarantee' granted ONLY in person at facility and immediately after the 3rd completed class.(no phone, emails, etc…)