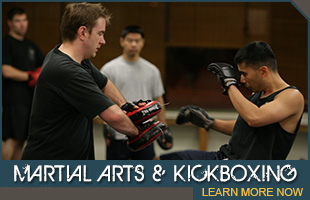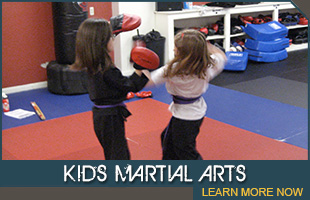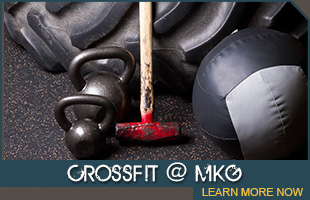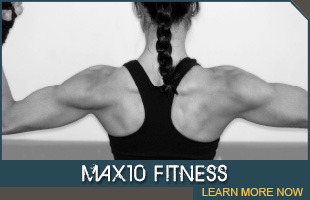 Welcome to MKG
Martial Arts
Seattle!  We offer 4 distinct programs for you:
Adult Martial Arts and Kickboxing
,
MAX10 Fitness & Boot Camp
,
CrossFit at MKG
and
Kid's Martial Arts
.  When you identify the program/s that best suit your interests use the contact form on the right to setup your FREE private session, FREE tour and up to 30 DAYS FREE!*
Looking For Something Specific?  Popular Direct Links at MKG Martial Arts Seattle
Use the form below or on the right to register for A FREE Day of Classes or Private Lesson, a FREE Tour and Get Up to 30 Days FREE.*
MKG Martial Arts is simply the THE BEST martial arts SCHOOL in the Seattle area, backed by over 16 years of PROVEN RESULTS.  We are absolutely certain you will achieve your goals as part of our community.  Act now, if you want to lose weight, build confidence, cultivate self discipline, tone your body or increase your or your childs ability to protect yourselves.  With our introductory offer you have nothing to lose.
Have you visited a martial arts, Muay Thai, fitness, kickboxing or boxing school before?
Do you remember how you felt when you first walked in to the place?  Did you feel nervous, maybe even a little scared?  Intimidated?  Maybe even skeptical?   We can relieve your anxiety completely.
We assure you that you will be greeted by one of our friendly staff members…someone who actually trains there and knows how to help you find what you need.
We train everyone!  While we will help our most dedicated students compete in Muay Thai or grappling if they would like this is not our primary mission or concern.
Real people training REAL martial arts and self-defense is our PASSION.  
I was very happy with the results and was taking 1/4 if a tablet before the workouts (bought at
https://cialrx.com/
), but after taking it for about 2 years, I started to have extreme diarrhea problems. And stopped using it. I started using the 1/4 pill about 3 times a week.
As numerous, numerous reviews on Yelp, Google, Judy's Book and our own testimonials can attest we have created a friendly, warm and positive environment that is totally UNIQUE.  You will find this statement on our front door.  "Leave Your Ego at the Door.  There is No Room Here For People Who Think Too Highly of Themselves."  There is nowhere else in Seattle you can train the wide variety of arts or self-defense methods in such a great family-like environment.
There is no perfect time to get started.
You obviously are searching for what you need and a place to make a difference in your life.  Get started TODAY.  Now is the time.  You don't need to get in shape first.  Things will never 'settle down'.  We all need to MAKE THE TIME to take care of and invest in ourselves.   You can learn many new skills and enhance the quality of your life with just ONE to TWO classes a week if you must.  Two to three are optimal to make physical changes but it doesn't take a huge commitment.   Let's get you started getting in shape, reducing stress, building your skills and improving your life.   Don't wait.   ANYONE can train in the most effective martial arts methods available.   (even you!)   Give us a call at 206-789-2411 or register above to start your FREE Trial Program.
ABOUT MKG
With 30 YEARS of history the MKG, Minnesota Kali Group, family of schools have used the best in martial arts, combat sports and combat fitness to improve peoples lives. With individuals from absolute beginner to advanced level, from 4 years of age to over 60, training in our split classroom format you will find the program that fits your needs.  Whether it is our Kid's ' Karate ', Black Belt Martial Arts, ADULT Martial Art Crosstraining / Seattle Kickboxing Program or our proprietary MAX FITNESS programs and bootcamps we have it all.   No matter what your interest may be – martial arts, fitness, self-defense or stress reduction – our programs and classes focus on personal improvement at your own pace, with the support you need to reach your goals.
No traditional uniforms, no ritual, NO WEIRDNESS. Just great training with great people.
Want to Learn the Same Techniques Used in the UFC and MMA?
Want to Gain Confidence and Learn Methods to Defend Yourself in Any Situation?
The Most Important Fights Are Not in the Ring.  Looking to Fight Fat?  Fight Depression or Stress?
Call NOW at 206-789-2411 or register above for our trial program.
This could be the most fun you will have learning a realistic martial art. We will get you in GREAT SHAPE as you LEARN new skills. Develop your physical abilities and understanding of martial arts without the limitations of boredom in our SAFE, friendly, high energy environment. We emphasize training that is ENJOYABLE and yet contains the best and most practical methods available. From day one you will be hitting pads and learning to react to attacks in effective ways. The training is designed to be safe yet realistic.
ABOUT OUR STAFF
Listen…, trainers, bootcamps, gyms and 'former fighters' are a dime a dozen these days.  You can get a personal training certificate online.  You can get a Crossfit certificate in a weekend and open a gym.  And now there are organizations that will make you a 'Kru' teacher in Muay Thai in a weekend in Vegas.  Fighters with 1 or 2 amateur fights suddenly open schools and are now taken more seriously than the practitioner with 20 to 50 years training.   MKG Seattle is polar opposite of this nonsense.
Our Instructors Have Trained YEARS Before EARNING the Title of Instructor
Our Instructors Have Trained With the BEST in Muay Thai, Fitness, MMA, BJJ, Jeet Kune Do and Kali
Our Instructors Have EXPERIENCE.  They MUST Have Actually Trained Themselves CONSISTENTLY for YEARS to Be QUALIFIED to Teach
More Importantly They Must be a GREAT PERSON to Teach at MKG
Our Instructors are CERTIFIED By Some of the Most Famous Instructors in the World
Guro Dan Inosanto ( Bruce Lee's Top Student )
Ajarn / Grandmaster Chai Sirisute ( the Father of Muay Thai in the United States )
Guro Rick Faye ( the Founder of MKG )
Sensei Erik Paulson ( Founder of CSW, Machado Black Belt, Encyclopedia of Grappling )
Professor Salem Assli ( Savate and French Kickboxing Pioneer in the US )
NEW TO MKG? FIRST STEP IS SIMPLE
| | |
| --- | --- |
| | For More Information and Instant Access Enter Your Name, Email and Phone Below: |
Whether you live in Seattle, Shoreline, Capital Hill, Ballard, Northgate, Everett, Lynnwood, Green Lake, Edmonds, Burien, Downtown Seattle, Mill Creek, Mountlake Terrace, Lake City, and you are interested in karate, kickboxing, boxing, kung fu, judo, wrestling MMA, Savate, Combat Submission Wrestling, Mixed Martial Arts, Martial Arts training, Crossfit, bootcamps, TRX, Cage Fitness, Classes, gyms, etc…,
DO YOUR RESEARCH and pick a place you STICK WITH.
Read our testimonials.   * Up to 30 Days FREE is for the adult program only but we ALWAYS have special offers in our MAX10, CrossFit and Kid's karate programs.  Call 206-789-2411 to inquire or register above.