TAKE ADVANTAGE OF OUR WEB ONLY SPECIAL
TRY 6 WEEKS OF OUR LIFE CHANGING KIDS MARTIAL ARTS CLASSES + FREE UNIFORM FOR ONLY $69.00! *
Discover how our awesome kids martial arts classes give kids the confidence, discipline and focus they need to succeed in school and in life!
Whether you are looking for our Lil' Ninjas program for 4 to 6 year olds, our Juniors program for 7 to 11 or our Teen program for ages 12-15 this UNBELIEVABLE trial offer is the best way to get started.
It's quick and easy!
STEP 1 – Check the attached schedule to see if our lesson times in North Seattle work for you.
STEP 2 –  Is your child able to attend class 2x a week on average?
STEP 3 – If after completing the 6 weeks, and you love the results, is budgeting $120-$160 per month realistic for your family?
If you answered YES to all 3 questions you know what to do!  It's safe, fast, secure and no-risk! *
If you answered NO to any of the steps above but want to train with us please call 206-789-2411 to speak with a consultant.
Once you complete your purchase we'll contact you to schedule your first class
MONEY BACK GUARANTEE *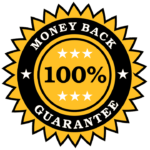 Complete 2 classes per week for 6 weeks and if, immediately after completing your last class in the final week, you decide MKG Kids Martial Arts isn't for you we'd be happy to give you your money back with no hard feelings.
Call with any questions at 206-789-2411 and hope to see you in class soon.
* Terms & Conditions 
All classes must be redeemed in a continuous 6 week period.  One trial per person.  Feel free to grab one for friends and family members.  Trial expires 1 year after date of purchase.  No refunds for un-redeemed trials but can be gifted.  'Money Back Guarantee' granted ONLY in person at facility and after completing 2 classes a week for 6 weeks or the 12th class.  (no phone, emails, etc…