Counting Macros Workshop – December 10th, 2022
$0.00
In stock
Description
What are macros? Why do I want to count macros? How do we count macros? Coach Scott will lead a discussion on macros and how it can play a vital role in achieving your fitness goals through your diet.
This FREE workshop is open to all MKG Seattle members, their family, and their friends.
It is recommended you bring a notepad and pencil/pen to take notes.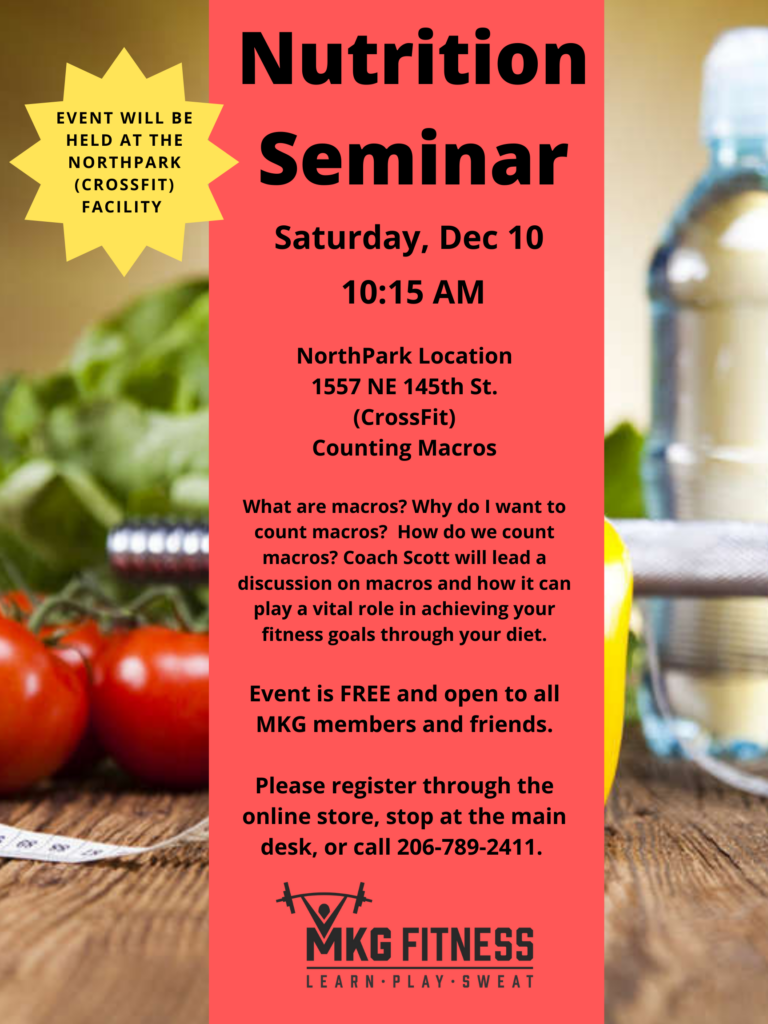 Space is limited, so make sure to register online or at the front desk of our Pinehurst facility.

Location: 1557 NE 145th St, Seattle, WA 98155

Date: Saturday, December 10th, 2022

Time: 10:15 am – 11:15 am