7$ For 7 Days Of Adult Martial Arts & Kickboxing
$7.00
LIMITED TIME ONLY
Get started with 7 days of classes at our Pinehurst/North Seattle Martial Arts & Kickboxing facility.
Description
$7 FOR 7 DAYS FOR ADULT MARTIAL ARTS AND KICKBOXING
This is the perfect way to see if the classes at MKG Seattle are a good fit for you.
Try a little bit of the key classes.
The schedule below is NOT our full class schedule just the classes most appropriate for a potential member to have the best experience. The Essentials class at 7:05 pm on Mon/Wed in particular is designed for beginners. After completing the trial all classes at your level will become available for you.
Simple as that.
Below is the list of classes available for the 7 day trial.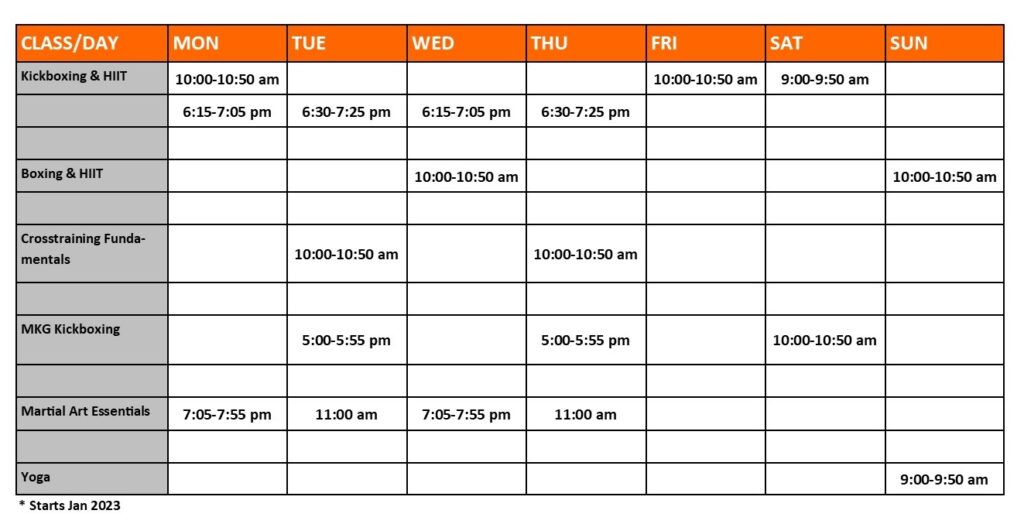 MKG Martial Arts & Kickboxing
11552 15th Ave NE
Seattle, WA 98125
206-789-2411
Terms & Conditions:
* Gloves not included. For new members trying MKG for the first time only or 1 year from last attendance. One per person. Not a replacement for a punch card. Must be redeemed over a continuous 7 day period from time of first class. Cannot be combined with other 7 Day Trial offers. Due to extreme low cost expires 30 days from purchase. No refunds/no exceptions though a full credit will be held towards future purchase or membership if you cannot redeem by expiration date.