MKG SUMMER CAMPS FOR KIDS NOW ENROLLING!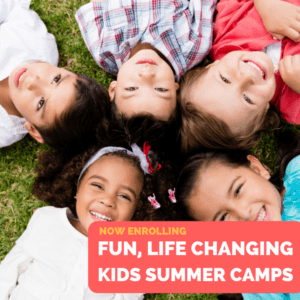 ON SALE NOW: Are you looking for a fun, high energy, and creative way to keep your child active this summer?
MKG Martial Arts has just the thing!
We have come up with four summer camps that will challenge your child to be creative, active and help them form friendships that will last a lifetime.
We all want our children to get out from in front of the television and do things that will help them build skills that will carry over into the next school year.
In our summer camps your child will be working with confidence building and social skills through themed martial art training. In addition, each day will include a short bully defense workshop that will build their ability to overcome bullying in the coming school year.
Choose from one of these four options or do them all and receive a special discount!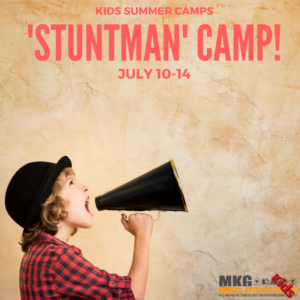 'Stuntman Camp' – 7/10 – 7/14 (Ages 10 and up) : Have you ever dreamed of a career as a movie stuntman or stuntwoman? If the answer is yes than this camp is for you. You will learn how to sell the art of fighting in front of a camera. Being able to sell the hits and falls all while being safe is an essential skill of the stunt-person. Adapt and improvise as you create choreography and bring your characters to life. You do not want to miss this camp!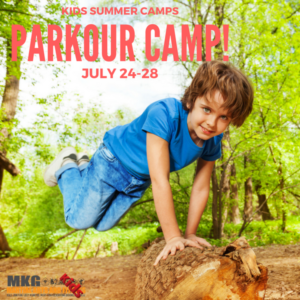 Parkour Camp 7/24 – 7/28 (Ages 7 and up):  Also known as "Free Running," Parkour is the art of movement over obstacles. A mix of martial arts, gymnastics and running, being able to adapt to obstacles ahead of you is essential for a parkour practitioner. During this camp you will learn vaults, wall hangs, and precision jumps then bring all together for high-level obstacle courses.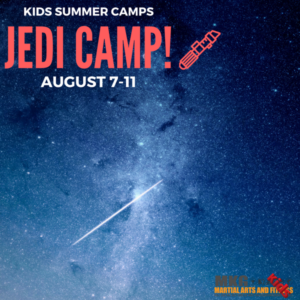 Jedi Camp 8/7 – 8/11 (Ages 7 and up): Take your skills to this next level as you learn to wield the weapon of choice of the Jedi Knights. To start, you'll build your own lightsaber for your training. Then spend the time learning offense and defensive techniques needed to truly become a master of the arts.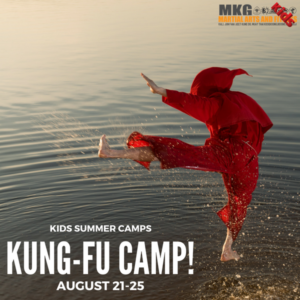 Kung Fu Camp 8/21 – 8/25 (Ages 7 and up): Spend time dreaming of high flying kicks and live demonstration of skill? Perfect! This camp is for you. In this camp learn how to create live performances that truly showcase your skills in the martial arts. Whether you are doing solo performances or a full choreographed show with your peers you will need these techniques to pull it off. No Previous martial arts skills necessary.
Jam pack your kids summer with activities they will never forget! Hurry up though space is limited.
Cost: SALE $189 per camp (reg $299)
SALE $169 per camp if you bundle all four camps! (A $520 SAVINGS)
Times: 8:00 AM to 12:30 PM Monday – Friday
Location: MKG Martial Arts
10714 5th Ave NE
Seattle WA, 98125
206-789-2411
Select your options and checkout below or reserve your spot by clicking here!