SAVATE TRAINING CLASSES IN SEATTLE – LA BOXE FRANCAISE
MKG Martial Arts is the only school in Seattle offering authentic instruction in French Savate Training. We offer 3 classes per week in Savate for all levels. We have been hosting seminars for nearly 10 years with world class trainers from France. Learn precision, flexibility, angling and coordination of upper and lower body!  Our classes feature partner combinations, pad work, heavy bag, shadowboxing and more.  A great workout with a truly martial art look and feel.  Our students LOVE it.
Technically called La Boxe Francaise, Savate employs graceful kicks and effective combinations of hand and foot strikes into a truly unique kickboxing art.  Develop effective timing and reactions without risk of injury. Footwork is king in Savate. Muay Thai, kickboxing and MMA practitioners are really missing an opportunity to expand their repetoire through Savate training.
Our "go at your own pace" classes challengs the beginning student as well as the instructor/advanced level students in a SAFE, fun and positive environment.
A great way to work towards your fitness goals, relieve stress and gain personal self defense capabilities.
The emphasis on discipline and respect helps develop positive character traits in people of all ages.
Certified Savate Training Classes in Seattle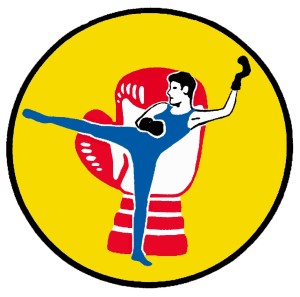 Our school is officially registered as an affiliate with the California Association of La Boxe Francaise Savate in conjunction with our mentor Professor Salem Assli of France.
Since Savate training is a bit rare in the United States so here is a short video of combinations from this art.  We do not wear the tights!
Visit our contact us page to request more information about our Savate Training Classes in Seattle.

FIRST STEP IS SIMPLE – COMPLETE BELOW
| | |
| --- | --- |
| | For More Information and Instant Access Enter Your Name, Email and Phone Below: |