The benefits of ongoing training in the martial arts are truly life changing.  Whether you are interested in martial arts and kickboxing for fitness, self defense or competition we created our Foundations Program to be the perfect entry point. In some respects it's a trial program or beginners martial arts class but that doesn't mean you won't learn the real deal on day one. There are two tracks you can choose from, or do both, it's up to you.  Same ingredients different recipe is an easy way to conceptualize the difference.  
Option 1) Fighting Foundations / Combat Fighting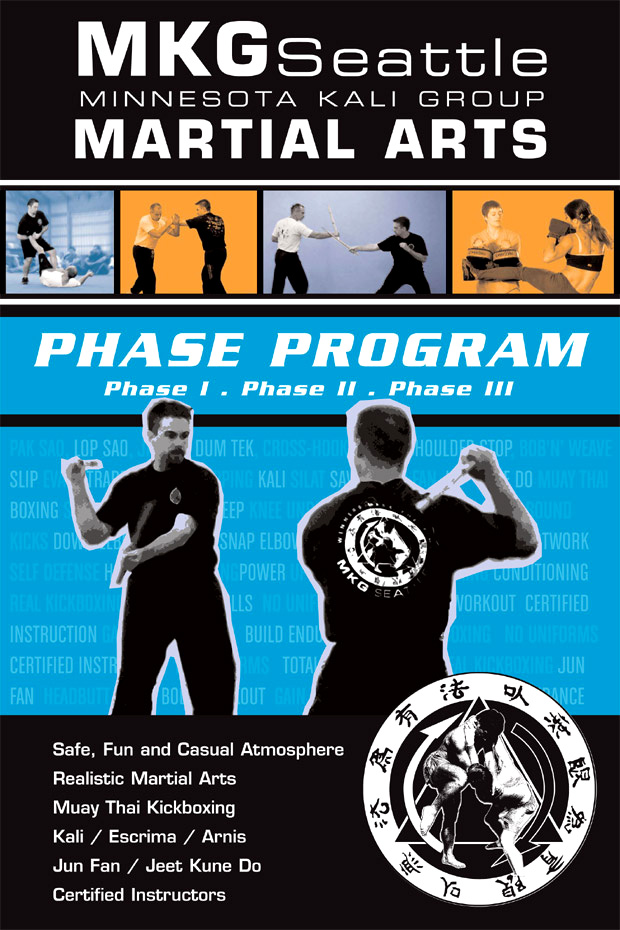 Modeled after the world famous Phase Program, Fighting Foundations is the most comprehensive program and features a balance of delving into the arts themselves, self defense concepts and fitness benefits.  In this program you will learn the basics, the foundation, of Muay Thai, Filipino Martial Arts, Bruce Lee's Jun Fan Jeet Kune Do and more.  This is what we call true mixed martial arts or true MMA.  Rick Faye, the founder of MKG,  describes the concept as 'martial arts mixed just for you.'  You'll get in great shape and learn all the basics you'll need to enter the school and succeed in your goals.












FIRST STEP IS SIMPLE – COMPLETE BELOW
| | |
| --- | --- |
| | For More Information and Instant Access Enter Your Name, Email and Phone Below: |
If most of these statements ring true then this might be the program for you.
I'm fascinated by the martial arts.
If I was forced to use the skills I'll learn it I would envision a self defense scenario vs. a competition.
It would be cool to find a home to train for many years.
I like to be deeply engaged in the learning process.
Option 2) Striking Foundations / Combat Sports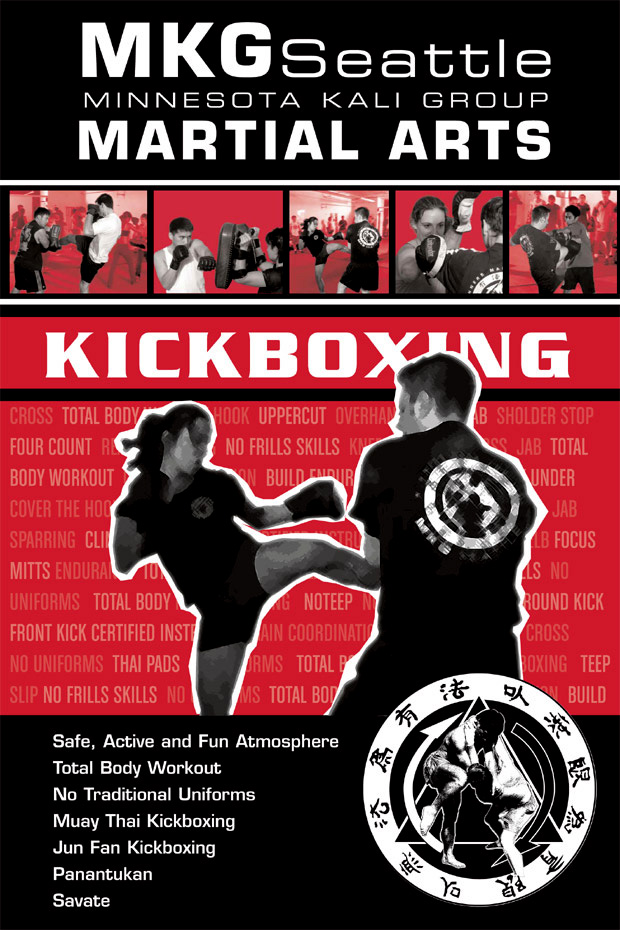 For those primarily interested in kickboxing, boxing and fitness this might be where your interest lies.  If most of these statements are accurate then this is probably the program for you.
I'm primarily interested in kickboxing or boxing.
If I envision using the arts I'll learn at all it is in the gym for fitness or a competition of some sort.
The reason I'd like to train is not overly related to self defense.
I'm really interested in fitness benefits and just not sure about long term study.
We will change your body, your mind and your life through the best training in martial arts by the very best instructors.  Striking Foundations is oriented more towards the kickboxing, boxing, fitness and even MMA aspects.  In this program you will learn the foundational techniques of Muay Thai Kickboxing, French Kickboxing, some elements of MMA and boxing itself.  Please be aware that it is our mission and passion to make these arts accessible to everyone which is extremely rare in other gyms offering these arts.

FIRST STEP IS SIMPLE – COMPLETE BELOW
| | |
| --- | --- |
| | For More Information and Instant Access Enter Your Name, Email and Phone Below: |
Option 3, Full Foundations / Combat Sports AND Combat Fighting
Can't decide?  Do both!  It's only a $30.00 difference to do the Full Foundations program.   We know unless you have an extensive background in martial arts it'll take some time to truly decide if this school is the place where you want to invest your time, energy and hard earned money for the long term.  That's why the Foundations Program is the place to start.