Newswire
MKG Holiday Party and Potluck
November 21, 2016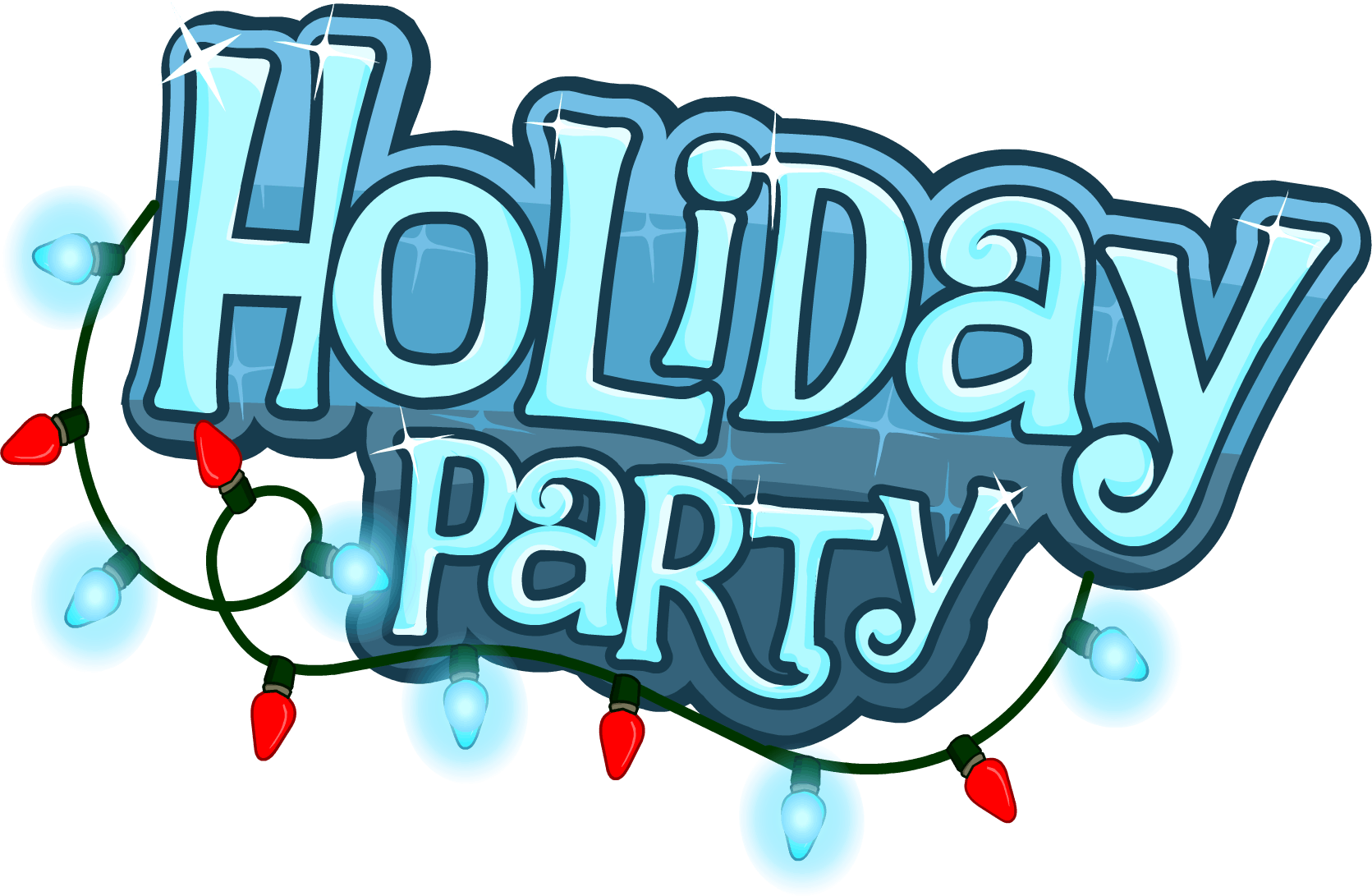 Bring the whole family on December 16th to celebrate the holidays. Each program will be hosting a special 1 hour class open to all levels, then we will bring it together and party with a movie and potluck.
Choose between these classes:
Kids Martial Arts Spin Kick Class
Adult Martial Arts Methods Class
Max Kickboxing
Crossfit
You do not have to be a member to take the class. So bring in Friends or even try another program you have been interested in. The more people the merry classes will be!
Make sure to go to the Facebook page and vote on what movie you would like to watch.
This is a Potluck so bring your best Holiday dish for everyone to share!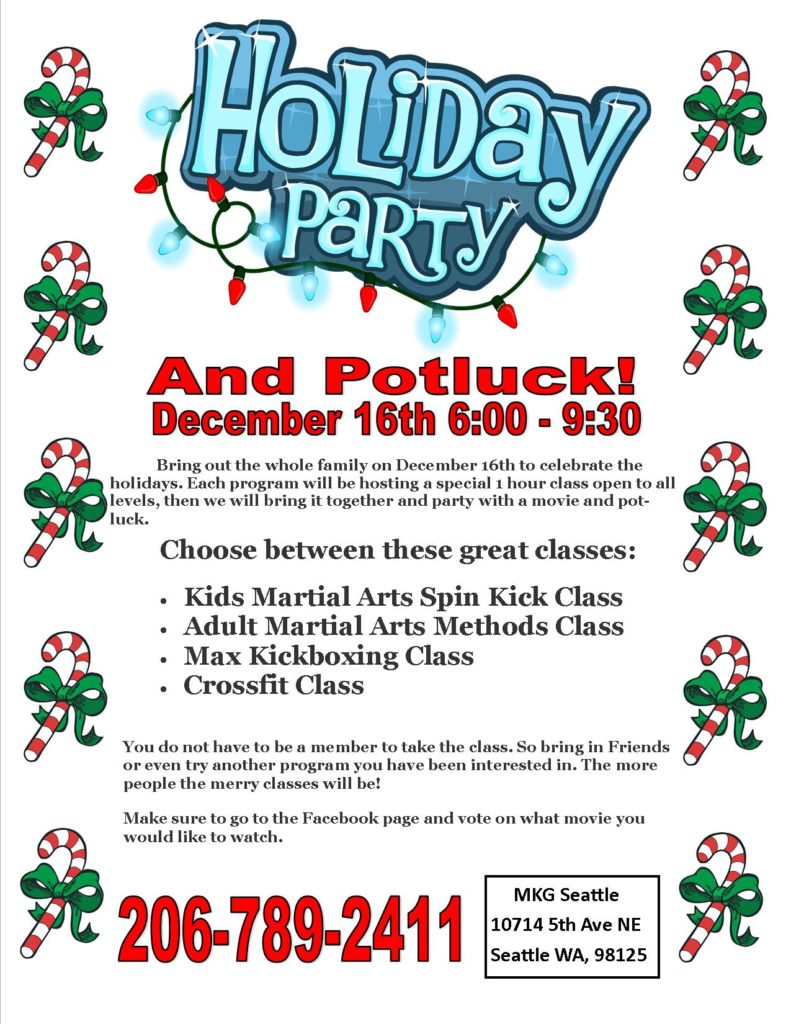 TO LEARN MORE ABOUT OUR SPECIAL EVENTS FILL OUT THE FORM BELOW
| | |
| --- | --- |
| | FOR MORE INFORMATION AND INSTANT ACCESS ENTER YOUR NAME, EMAIL AND PHONE BELOW: |
Guru Jon Escudero LSAI Seminar
October 20, 2016
Intensive Edged and Impact Weapon Seminar 2016
by Guro Jon Escudero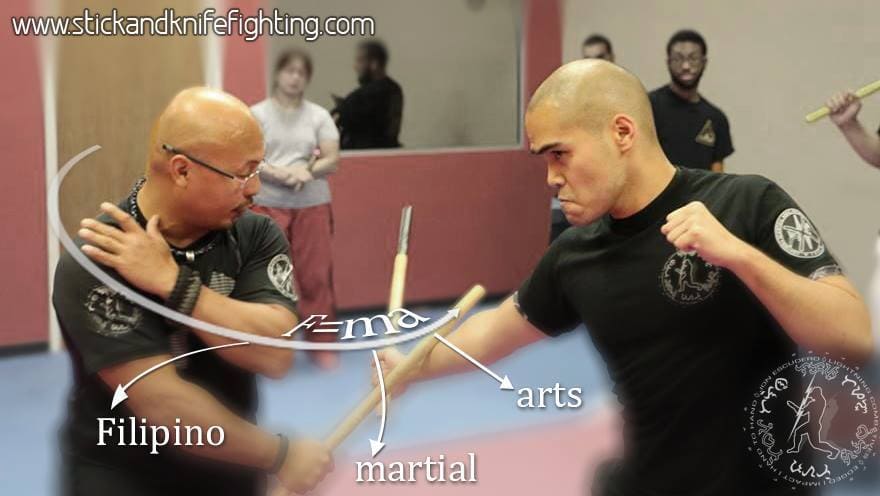 Guro Jon Escudero is traveling across the United States this November to share his expertise on edged impact weapon combatives. This is your opportunity to receive world-class training at one of these seminars in a city near you!
Don't miss this opportunity to experience world-class training using techniques with proven effectiveness in combat. Pre-register today!
All levels of experience are welcome and will learn:
Effective centerline control and defensive tactics
Counter-offensive mindset and techniques
Training and tactics in fighting with edged and impact weapons such as knives, sticks, batons, and empty hand.
Guro Jon Escudero is head of the Lightning Combatives organization and recently received the International Filipino Martial Arts Master of the Year award in the 3rd Philippine Martial Arts Hall of Fame.
30 years of Martial Arts experience, Guro Jon has trained security professionals, active duty law enforcement and military professionals, as well as civilians.
Guro Jon is a Lightning Scientific Arnis Master based in Tel Aviv, Israel. He is a direct student of Grandmaster Benjamin Luna Lema.
Investment: $120 Both Day pre-registration or $160 at the door!
$80 for just one day (No discount for 1 day)
To preregister PayPal Guru Jon directly at
jon.escudero@gmail.com
Date: Nov. 19 & 20, 2016
Location: MKG Seattle
Address: 10714 5th Ave NE
Seattle, WA 98125
Times: 12:00 – 4:30 Both Days
Here is a nice teaser video on Lightning Scientific Arnis, Master Jon Escudero and the FMA programs at MKG Seattle.
Here is one last teaser video of Grandmaster Benjamin Luna Lema and Maestro Elmer Ybanez doing a demonstration at the Inosanto Academy in Marina Del Rey, CA. Hope you can join us and remember to pre-register today.
R
TO LEARN MORE ABOUT OUR SPECIAL EVENTS FILL OUT THE FORM BELOW
| | |
| --- | --- |
| | FOR MORE INFORMATION AND INSTANT ACCESS ENTER YOUR NAME, EMAIL AND PHONE BELOW: |
Savate / French Kickboxing Seminar Oct. 22 & 23
September 15, 2016
Savate / French Kickboxing Seminar Oct. 22 & 23, 2016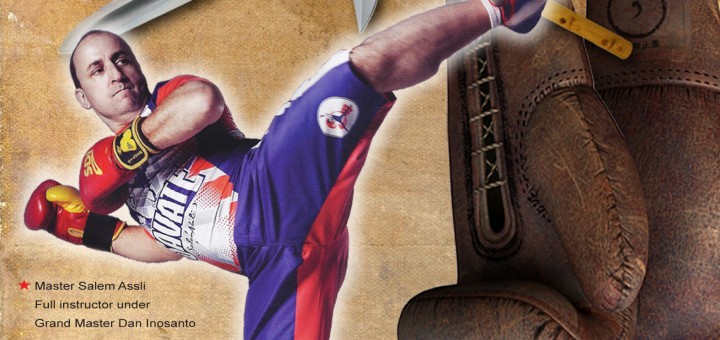 GENERAL INFORMATION
Open to the public and highly encouraged for peers with kickboxing or MMA programs of any type.  MKG Seattle has integrated a Savate / Boxe Francaise component into our martial arts offerings over the last 10 years.  Professor Salem Assli is one of only a handful of Silver Glove level practitioners actively teaching in the United States and has been our sponsor in this effort.
HEADS UP DISCOUNT:  Early Bird Special – the first 30 to commit are $130 then the seminar goes up to regular price at $150.
You do not need to have ANY experience to participate in this seminar and individuals from other schools with a kickboxing interest are encouraged to attend and learn some new tricks and ideas.
IT"S INTERESTING BUT SHOULD YOU ATTEND?
Why would you attend if you already do Muay Thai, MMA, Tae Kwon Do or any other striking art?  If you already train 2-3 days a week why attend a weekend seminar?  Why invest your time, money and resources?
If you're an MKG student the answer is a resounding YES because we wouldn't bother hosting it if it wasn't important.
Outside the MKG community here are some compelling reasons:
This is a seminar where you walk out on Sunday BETTER than when you arrived no matter your art.
This is truly a rare opportunity and isn't widely available in the United States.
In Savate the balance between safety but 'real' stimulus makes training fun but still challenging and builds skill.  You don't have to get black eyes, broken noses and bruised ribs and shins to learn.
In Savate/Boxe Francaise there is an officially accepted curriculum used worldwide that is logical, tested and works.  It will really help you if you're a teacher or trying to improve.
Savate integrates punching and kicking in a more sophisticated manner than typical.  Enhance your own game!
Mastery of footwork, angling and distance is the foundation of the art and can make you harder to hit and your own attacks and counterattacks more successful.
Improve your sparring and fighting ability.  The training and progression in Savate stresses live combinations with a partner and boxing gloves over padwork.  Essentially sparring drills from day one so it translate directly to competency.
Savate, or Boxe Francaise more properly, has two tracks for competition: 1) Technical/Assault and 2) Fighter/Full-Contact.  The 'assault' or light/technical track does not emphasize knocking out or beating your opponent up rather it rewards the more competent practitioner who expresses the art in a more technically sound and artistic fashion.  This means you can spar daily SAFELY and still develop the timing, speed, sense of distance, rhythm and other attributes that you'll need if you need to apply more contact in a self-defense situation or competition in Muay Thai, MMA or other full-contact competition.
Feel free to call us at 206-789-2411 or email us at info@mkgseattle.com with questions.
A preview video, seminar details, clash of styles fight and contact us form are below.
PREVIEW VIDEO
Don't worry!  We always tell people in advance that we don't wear the tights!  Most of this footage of Professor Salem is from the 80's and 90's but this is a pretty informative snippet that will give you a good sense of the combinations, movement, training method and things you may learn.
SEMINAR DETAILS
Date: October 22 & 23, 2016
Time: 11:30 to 4:00 Both Days
Location: MKG Seattle
Price: Early Bird Rate: $130 Both Days (only 30 available)
Regular Price:  $150 Both Days
One Day: $80 (no discounts for 1 day)
Equipment Needed:  Shoes, well padded boxing/bag gloves, notebook, extra t-shirts and water bottle!  You will sweat.  Savate/Boxe Francaise is a shoe based art and are necessary.  Any non-marking, sanitized, smooth soled shoes are fine.  Wrestling, cross-trainers, martial arts are all fine.  Most will have their own gloves but some are available for absolute beginners.
Enroll on the MKG Seattle Store Here:  http://www.mkgseattlestore.com
MY FAVORITE FIGHT
An interesting case study.
I've been taught and stress that all martial arts have something to offer and as martial artists we should ALWAYS be open to learning new things.  At MKG Seattle Muay Thai is our base striking art but Savate, JKD, boxing, Panantukan and STX methods all have something to offer and may suit your own attributes, body type or sensibilities more closely.  There are no superior styles just superior martial artists at a given point in time under certain circumstances.
This is a classic fight between an absolutely legendary Muay Thai fighter in Ramon Dekkers vs. and absolutely legendary Savate fighter in Francois Pennacchio.  It's a give and take fight and both  fighters have some of their tools taken away by the rules. (no clinch/knees/elbows for Dekkers and no shoes for Pennacchio)  But it clearly illustrates how a superior control of distance and timing can neutralize the power and mechanical advantage of Muay Thai and consequently illustrate how adding more footwork and angling would improve it.
FOR MORE INFORMATION ON THE SEMINAR OR OUR PROGRAMS
Visit our contact us page to request more information about our Savate Training Classes in Seattle HERE or use the form below and we'll contact you.  The option below is recommended only if you'd be interested in training with us at some point in the future.
TO LEARN MORE ABOUT OUR PROGRAMS
| | |
| --- | --- |
| | For More Information and Instant Access Enter Your Name, Email and Phone Below: |
Balintawak Seattle – Balintawak Quentada West Coast Training Camp
August 11, 2016
Balintawak Seattle: Balintawak Quentada West Coast Training Camp at MKG Seattle
MKG Seattle Students and Friends – While this is not an official MKG hosted seminar IT IS an amazing opportunity and highly recommended!  Several sections are open to the public.
Our friends at Balintawak Seattle are using our facility to host their West Coast Training Camp at the end of this month.  Yet again one of the best and most famous martial artists on the planet will be on our doorstep.  My highest possible recommendation if you can make it.
If you'd like to attend please go to their event page on the Balintawak Seattle website linked below and contact them with any specific questions.
If you ARE going please be sure you select 'Going' on the Facebook event too so they have an idea of headcount in advance.
Guro Andy Wilson
HERE ARE THE DETAILS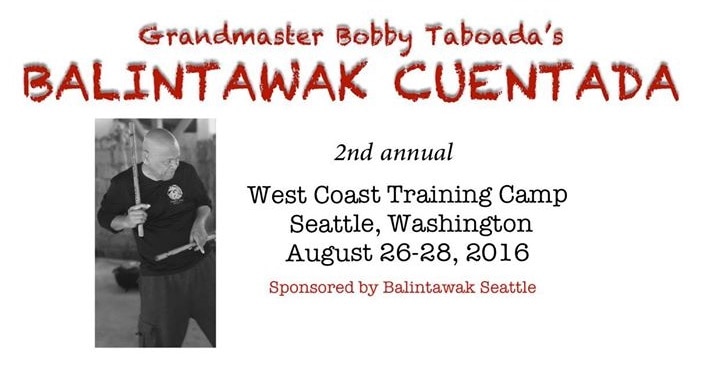 Grandmaster Bobby Taboada's
Balintawak Cuentada
West Coast Training Camp
Seattle, Washington
August 26-28, 2016
Sponsored by Balintawak Seattle
Location: MKG Seattle
10714 5th Ave NE
Seattle, WA 98125
SCHEDULE:
Friday, August 26th @ MKG Seattle
Training Camp 6:00PM-9:00PM
Saturday, August 27th @ MKG Seattle
Training Camp 12:00PM-5:00PM
Sunday, August 28th @ MKG Seattle
Balintawak Cuentada Testing 1O:OOAM-2:00PM
Cost: $140 Friday & Saturday ($160 after July 15th)
$85 One day training ($95 after July 15th)`
Early registration by July 15th
Register Online: http://www.balintawakseattle.com/events
Facebook Event: https://www.facebook.com/events/614286415402562/
All levels and all martial arts styles are welcome to participate in the training.  Everyone is welcome to watch the testing on Sunday.
For questions please contact John Soriano: balintawakseattle@gmail.com
Jeet Kune Do Seminar July 30, 2016
July 13, 2016
JKD | Jeet Kune Do Fans Don't Miss This Opportunity!
An affordable Jun Fan / JKD Seminar on July 30, 2016 for a great cause.  For the first time EVER the Jun Fan Gung Fu Institute, Northwest Kali/JKD and MKG Seattle are teaming up to offer a seminar to the public on Jun Fan / Jeet Kune Do, and the martial arts legacy of Bruce Lee, to the public, together!
This seminar is a fundraising benefit for Sigung Taky Kimura who was one of Bruce Lee's dearest friends and one of only 3 authorized to teach his arts.
Anyone with ANY interest or experience in these arts is warmly welcomed and encouraged to participate in this rare and community building event.  It is now 2016 and we are quickly, and sadly, losing access to these first generation students of Sijo Bruce Lee so don't miss an opportunity that, literally, might be your last.  Learn more below.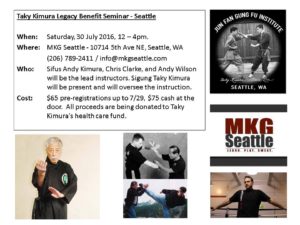 Sifu Andy Kimura, Sifu Chris Clarke and Sifu Andy Wilson will be leading Jun Fan Gung Fu and Jeet Kune Do instruction on Saturday July 30 from 12-4pm at MKG Seattle to support Sigung Taky Kimura's rising health care costs.
Sifu Andy Kimura leads the Jun Fan Gung Fu Institute of Seattle and is the Institute's Senior Instructor under Sigung Taky Kimura.
Sifu Chris Clarke, owner and Chief Instructor of NW Kali, is a full Instructor in Filipino Martial Arts, Jun Fan Gung Fu and Jeet Kune Do under Guro Dan Inosanto.
Sifu Andy Wilson, owner and Head Instructor of MKG Seattle, is a Senior Associate Instructor in Jun Fan Martial Arts and Filipino Martial Arts under Guro Dan Inosanto.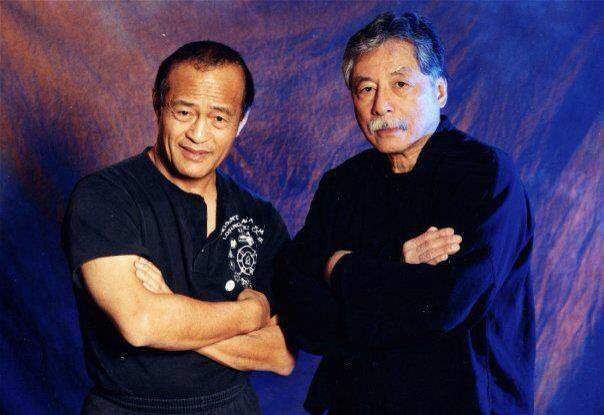 Together they will share their expertise in Jun Fan Gung Fu and Jeet Kune Do to all attendees, under the watchful eye of Sigung Taky Kimura.
Pre-registration, or donation if you cannot attend, can be made at the following official event page.  Click here:  http://www.kimuraclan-jkd.com/taky-kimura-legacy-benefit-seminar-seattle/
Selecting 'Going' on the official Facebook page would also be deeply appreciated so we can predict a head count or equipment need.  Click here:  https://www.facebook.com/events/1731967207080601/
If North Seattle is a convenient location and you are interested in more information on our regular programs you can request more information using the contact form on this page.  Click here: http://www.mkgseattle.com/programs/adult-programs/jun-fan-jeet-kune-do/
Job Opportunity: MKG Seattle Seeking General Manager

Job Opening: MKG Seattle Seeking General Manager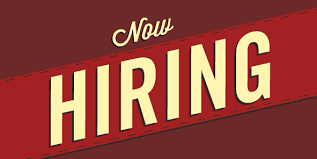 Now Hiring: General Manager
Immediate opening and seeking a General Manager for our 600 member and growing martial arts, CrossFit and fitness facility. The GM will have direct responsibility for facility operation and revenue generation through memberships, sales and marketing, program development, customer service, retention, retail sales, staff training and development. Through exceptional leadership the General Manager will ensure the facility meets or exceeds financial goals while delivering exceptional classes, outstanding customer service and utilizing ethical business practices.
Responsibilities:
Close team/working relationship with owners.
Hiring, training, and development of sales staff, trainers, admin and desk staff.
Monitor and maintain accountability of staff members.
Conduct and/or monitor daily communication with prospective members and existing clients.
Input all contracts, suspensions, and cancellations into CRM and monitor and remedy delinquent accounts
Maintain accurate inventory of pro-shop, margins and reorder items when necessary.
Maintain office and janitorial supplies in cost efficient manner.
Know, understand, follow and enforce all policies & procedures in Employee Handbook and compliance with state and federal law
Understand all facility issues and services offered
Report any equipment/facility issues and/or work to resolve with appropriate persons
Above description is subject to change or alteration at any time
Sales:
Implement, improve and expand client prospecting program leveraging technology and current marketing methods with class and integrity.
Analyze sales reports to identify opportunities and deficiencies and set goals to achieve desired performance
Manage leads, calls, email campaigns, appointments, shows and closing %.
Meet personal production standards/individual goals for GM Position
Order and maintain retail inventory and expand pro-shop sales
Planning/Budgeting:
Ability to develop, document, implement and maintain a systems driven business
Create daily, weekly, monthly and quarterly promotions, events, recruiting and outreach
Meet with department heads daily to monitor and mentor their efforts (Adult Martial Arts, Kid's Martial Arts, CrossFit and MAX10 Fitness managers)
Lead monthly staff meeting to review previous month results, next month plans and identify deficiencies or opportunities
Develop and manage overall budget and meet financial operating expectations
Be aware of all class schedules, attendance
Customer Service:
Create a work environment that allows MKG Seattle to deliver trend-setting customer service
Maintain and improve MKG Seattle's standards for member retention and customer satisfaction
Training and Development:
Conduct daily/weekly/monthly staff meetings and/or training
Provide continuing education for employees as appropriate
Maintain and improve employee performance through recognition, coaching, feedback, reviews or disciplinary action if required
Pro-actively monitor daily, weekly, monthly, quarterly and yearly systems, statistics and budgets and re-train staff as needed
Qualifications:
4 Year degree in business, marketing or sales preferred
3-5 years of management experience overseeing sales, marketing, facility and admin staff
Entrepreneurial background preferred
Exceptional time management skills using a known time management system preferred
Exceptional listening, communication and writing skill and attention to detail
Friendly disposition and enjoy people (working with teams, nurturing clients, managing staff and reporting to owners)
Operate well without direct supervision and possess problem solving skills
Have a passion for helping people, professional development, leadership, and customer service
2-3 Years of experience in martial arts, CrossFit or personal training preferred
High level of computer literacy with experience in the following; Word, Excel, WordPress, Facebook, QuickBooks, QuickBooks POS, InfusionSoft or other internet marketing and CRM products and networks
Exceptional integrity, team building and leadership skills
Outstanding organizational skills
Proven sales experience
Must own reliable transportation
Able to work a flexible schedule including nights and weekends
Compensation and Benefits:
Salary and compensation is negotiable for the right candidate
Base Salary + Monthly Performance Incentives
Paid Vacation
50% of Company Group Medical
Job Location:
Seattle, WA 98125
Required education:
Bachelor's Degree
Required experience:
Marketing: 3 years
Management: 3 years
Sales: 3 years
Required license or certification:
Driver's License
How to Apply:
No calls please.  Send a resume and cover letter to Andy and Tammy Wilson at tammy.wilson@mkgseattle.com with 'General Manager' in the email subject line.
Congrats! Coach Phil Kleffner Earned His Black Belt in BJJ
May 3, 2016
MKG Seattle BJJ Coach Phil Kleffner Earns His Black Belt!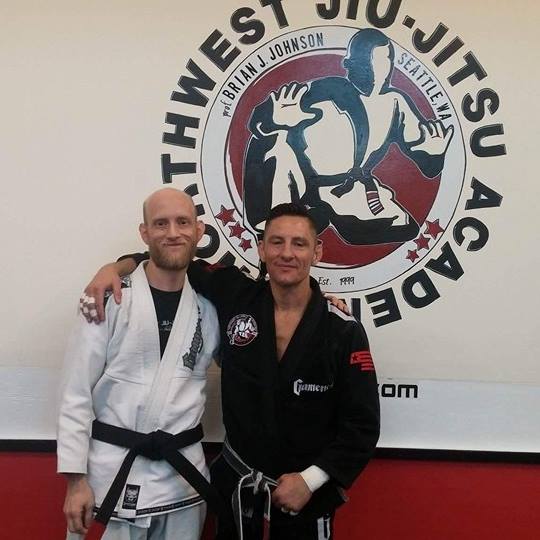 Our head BJJ Coach, Phil Kleffner, was awarded his black belt in Brazilian Jiu-Jitsu by Professor Brian Johnson last week.
Earning a black belt in BJJ is a monumental achievement in the martial arts world.  It usually implies 8-10 years of participation to move from white to blue to purple to brown and finally the coveted black belt.  Professor Brian Johnson of the Northwest Jiu-Jitsu Academy is notoriously stingy in awarding this rank so we are especially proud of Phil for his accomplishment.
Phil has been a part of our teaching staff for several years working with Professor Brian, Coach James Kessenich and MKG Seattle owner Andy Wilson on growing the BJJ program at MKG.  We couldn't be more proud to have him on our coaching staff.
In the last year things have begun to come together with several students moving from white to blue and from blue to purple in large part because of Coach Phil's dedication and attentiveness to his students.
Please join us in congratulating Coach Phil!
We currently have BJJ classes on Mondays, Thursdays and Saturdays and no-gi grappling classes (CSW) on Wednesdays.
Click here for more details: http://www.mkgseattle.com/programs/adult-programs/grappling-bjj-csw/
Come give it a try and say hello, and congratulations, to Coach Phil when he's teaching.
Mother's Day Month of May Promotion
May 2, 2016
Happy Mother's Day From MKG Seattle. We Appreciate All That You Do!

As our way of saying thank you for all of the wonderful things you do, MKG has decided to offer a FREE month of classes in our MKG Essentials Program for all of the moms in Seattle.
During the month of May you can take advantage of these promotions!
A Free Moms and Kids Martial Arts Class on Saturday May 7th from 1:00 – 2:00. You and your child will work as a team and learn some fun partner drills to practice at home as a family!
1 Month in our MKG Essentials Program. Here you will learn all that is necessary to have a great foundation in our Martial Arts Program for self-defense and fitness in a fun laid back atmosphere
To sweeten the deal, If you decide to continue after the month we will throw in a martial arts bundle valued at $80 FOR FREE! This bundle consists of Boxing gloves, Kali sticks, and a MKG shirt.
Please call (206)789-2411, fill out the form below, or stop by the front desk to sign-up for the different Mother's Day promotions. Hurry! Space is limited.
Please enter your information below to get started today, and we will be in touch with you soon.
Kali / JKD Seminar With Guro Rick Faye in Seattle May 14 & 15, 2016
April 8, 2016
Guro Rick Faye Returns For a Kali / JKD / Filipino Boxing Seminar at MKG Seattle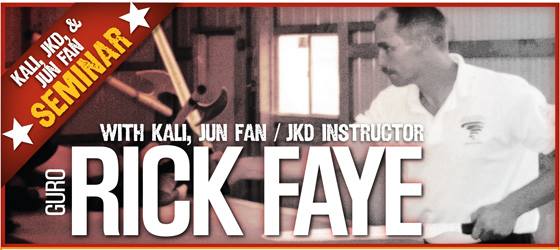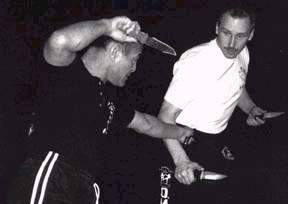 Whether you are an absolute beginner or have decades of experience do not miss this opportunity to train with one of the elite instructors in the martial arts world. Not only is Guro Rick Faye one of the most talented martial artists on the planet he is also one of it's most gifted teachers. The legendary Guro Dan Inosanto once referred to Rick as one of the top 3 instructors he's ever trained.
Rick has a unique perspective on the arts and the path and role of the martial artist. He has a way of shifting your understanding and approach to training that will set you up for success and longevity.
Come find out why.
Guro Rick Faye Seminar
Kali / JKD / Muay Thai / Grappling / Panantukan
DATE: May 14th and 15th, 2016
COST: $140 Both Days ($155 at the door)
$85 One Day ($95 at the door)
TIME: 11:00 to 3:30 Both Days (1/2 hour lunch)
LOCATION: MKG Seattle
REGISTER: – HERE (Please reserve your spot ASAP)
Founder of the world renowned martial arts school, the Minnesota Kali Group, Rick Faye is dedicated to the highest levels of training and individual improvement in the martial arts. In addition to being the MKG owner and head instructor of the Minnesota Kali Group and his instructor development organization, MKG International, Rick is considered one of the top instructors in the JKD family world wide. Rick's impressive reputation for seminars on the art, self-defense and law enforcement topics keep him in demand locally, nationally & internationally.
Rick Faye's credentials include 2 Senior Full Instructorships under Dan Inosanto (Jun Fan/Jeet Kune Do & the Filipino Martial Arts), a 5th level Maphilindo Silat Instructorship under Guro Inosanto. He is a regional director for the Thai Boxing Association, U.S.A. and holds the level of Ajarn (Senior Instructor) in Muay Thai under Grandmaster Chai Sirisute. He also holds instructorships in Wing Chun Gung Fu, Sensei Erik Paulson's C.S.W. curriculum (Combat Submission Wrestling) and numerous other arts. Rick's teaching methods have paved the way for both the fighter, the martial artist and the martial art enthusiast to all thrive and excel in this complex and functional martial art system.
Rick's devotion to the art is evidenced by his belief in constant training of the basics and an impressive attention to detail. This enthusiasm is integral to his teaching and helps his students learn and maintain their excitement. The results of this work ethic are obvious in both his art and his teaching.
FREE Shoulder Mobility Workshop
March 29, 2016
FREE Shoulder Mobility Workshop!
Dr. Raymond Sue will be at MKG Seattle on April 16th hosting a FREE shoulder mobility workshop. During this workshop he will give you the skills needed to improve shoulder mobility to not only improve performance, but also, prevent injury. Learn the skills to keep your aches and pains at bay so that you can continue training like you want for as long as you want.
As an added bonus Dr. Sue will be performing COMPLIMENTARY musculoskeletal evaluations. For those nagging injuries you were afraid to ask about.
SATURDAY, APRIL 16TH 2016
11:00 AM – 12:30 PM
10714 5TH AVE NE
SEATTLE, WA 98125
206-789-2411
Enter your information to speak with our staff!
FREE Women's Self Defense Workshops This Week
March 11, 2016
FREE Northgate / North Seattle Self Defense Training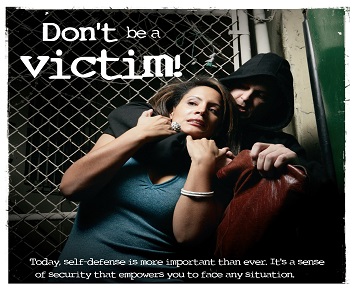 With a few violent crimes or missing persons cases in the north end of the Seattle area we've been contacted by several community members and organizations about our self defense training or workshops.
We will be offering two FREE workshops in the community interest over the next week.
Option 1 – Sunday, March 13, 2016 from 11:30-1:00pm
Option 2 – Thursday, March 17, 2016 from 7:00-8:30pm
Important: We ask that you arrive 1/2 hour early to register so we can start promptly and you don't miss important information or drills.
MKG Martial Arts would like to help the women in our community by empowering them with the tools needed to stay safe.
Join us for these very important FREE seminars to give yourself the skills necessary to protect yourself and your family.
MKG Seattle's Women's Self Defense Program strives to develop the ability for women and girls to gain the knowledge and skills necessary to A) Keep themselves out of harm's way B) Defend themselves during a violent encounter.
The primary focus of the workshop is to develop a woman's ability to detect potential danger and avoid it. The secondary focus is embedding the physical skills needed to survive a physical attack.
The MKG method employs techniques that are easy to perform under stress, are not pain or repetition based and have a proven track record.
This seminar is taught by certified women's self defense instructor Andy Wilson and the self defense instructors team at MKG Seattle.
Absolutely no strings attached and no prior experience is necessary.
Open to women and teens ages 12 and older. Minors must be accompanied by a parent or guardian.
To reserve your spots please use the form below and select 'Other'.  We will contact you via phone or email quickly to confirm and clarify which session you'd like to attend.
| | |
| --- | --- |
| | To Reserve Your Spot Enter Your Name, Email and Phone Below: |
We also have Events created on our Facebook page for both sessions.  SHARE both events if you could.  We'd hate to have any friends, family or other community members miss this important training.
To SHARE Click HERE:  Sunday, March 13
To SHARE Click HERE:  Thursday, March 17
Brian Johnson BJJ/Grappling No-Gi and Gi Seminar
March 4, 2016
Brian Johnson BJJ NO-GI/GI SEMINAR FOR ALL LEVELS
Definitely do not miss this opportunity to train with one of the best instructors and competitors for a fraction of the usual cost. Brian Johnson is a decorated 3rd Degree Blackbelt under the Great Rigan Machado. Your knowledge of Jiu-Jitsu and Self Defense will improve greatly.
The first session is no-gi and will feature a grappling with self-defense emphasis and is a perfect starting point for those new to BJJ and for experienced practitioners to see a different perspective.
The second session is gi based featuring beginner and advanced techniques. ALL LEVELS and abilities are welcome and encouraged to attend. If you don't have a Gi, don't worry, still show up for both and you will still learn a ton.
Brian is open for suggestions about what topics to cover so please chime in with your requests on the Facebook event page!!! https://www.facebook.com/events/1670850516465149/
1-2:30pm (No-Gi with Self Defense emphasis)
2:30-4pm (Gi)
$40 for both sessions for affiliated students and $50 for non affiliates of Northwest Jiu-Jitsu Academy.
Brian normally charges $120 per seminar so this is a steal.
******CASH ONLY****** Please.
Space is limited so register early.
MKG Valentines Sale!
February 8, 2016
Looking for something new this Valentines Day!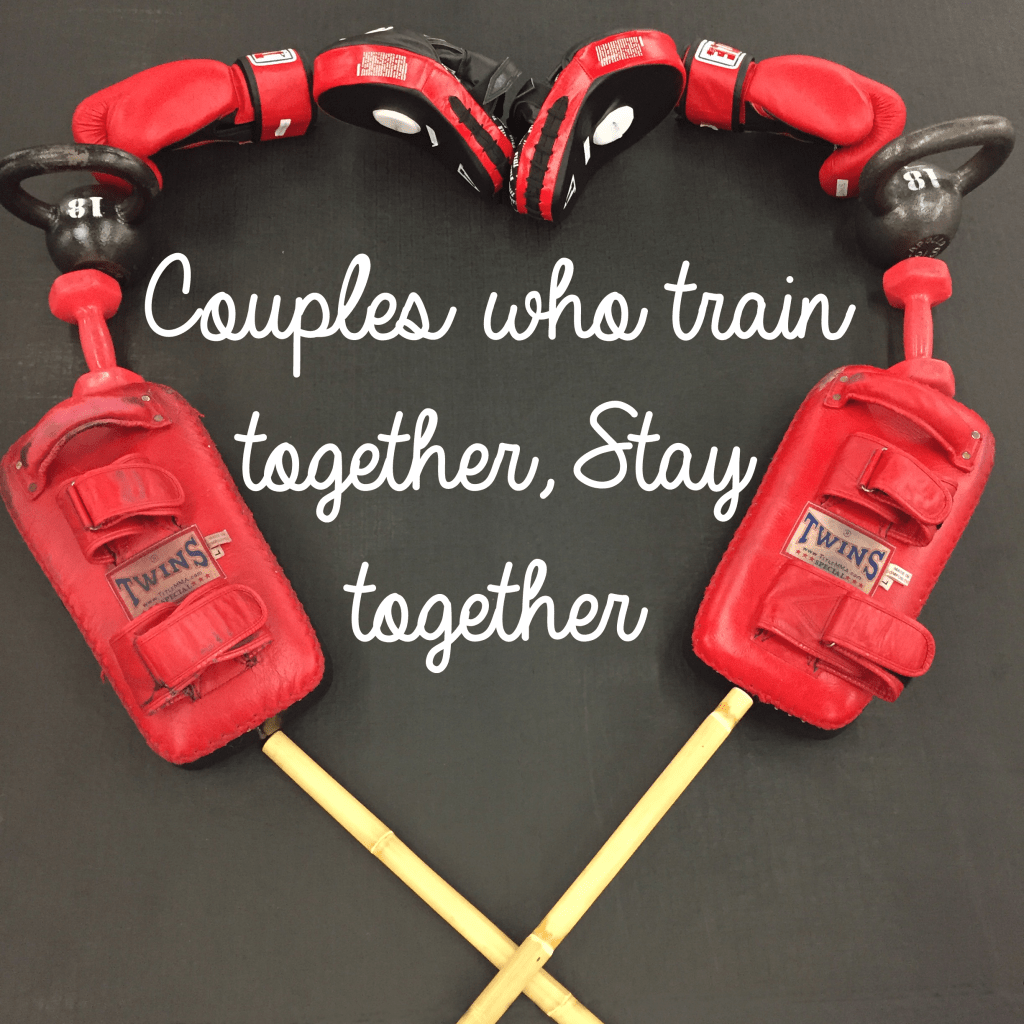 Everything is better when you have a partner to do it with! So this year MKG is extending a special offer for Valentines Day. For the price of $19.99 you and your significant other each get a consultation to set up your martial arts or fitness goals, three classes in our Adult Martial Arts Program or Max 10 Fitness Program and FREE MKG T-Shirts for each of you. This amazing deal is only available for a short period so CLICK HERE to take advantage of this offer!
Offer available from 2/8 – 2/15
Big Red Valentines Sale!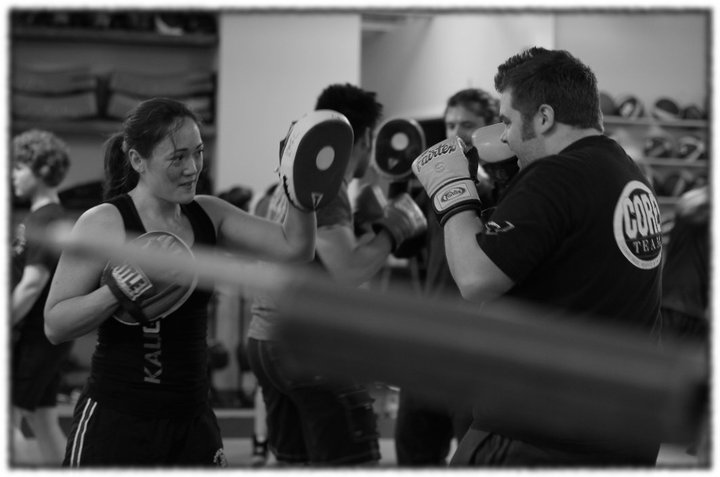 Make sure you make it in to the pro shop from 2/10 – 2/13 for our Valentines Day Sale! All RED items will be on sale. Catch these exclusive offers on MKG branded Sweatshirts and Board shorts, Focus Mitts, Bag gloves and more…
Sale items are available in house only so get there quick before stock runs out!
206-789-2411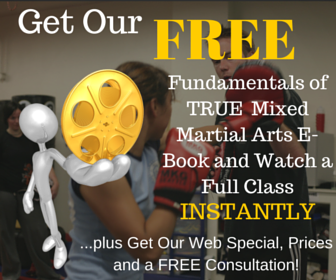 FOR MORE INFORMATION AND INSTANT ACCESS ENTER YOUR NAME, EMAIL AND PHONE BELOW:
Attention: New MKG Adult Martial Arts Schedule 2016
January 11, 2016
MKG Adult Martial Arts Schedule 2016
MKG Current and Prospective Students,
We have officially launched the new MKG Adult Martial Arts Schedule! A lot of time and effort has been put into the structure to encourage and help students take classes before and/or after their favorite classes.
So Whats New?
We are introducing MKG Essentials to help students build fundamentals and the tools necessary to be successful and MKG Method Split Levels (Phase) for more focused training on the Phase level each student is at! Please take advantage of the new enhancements to encourage cross-training.  Let us know what you think.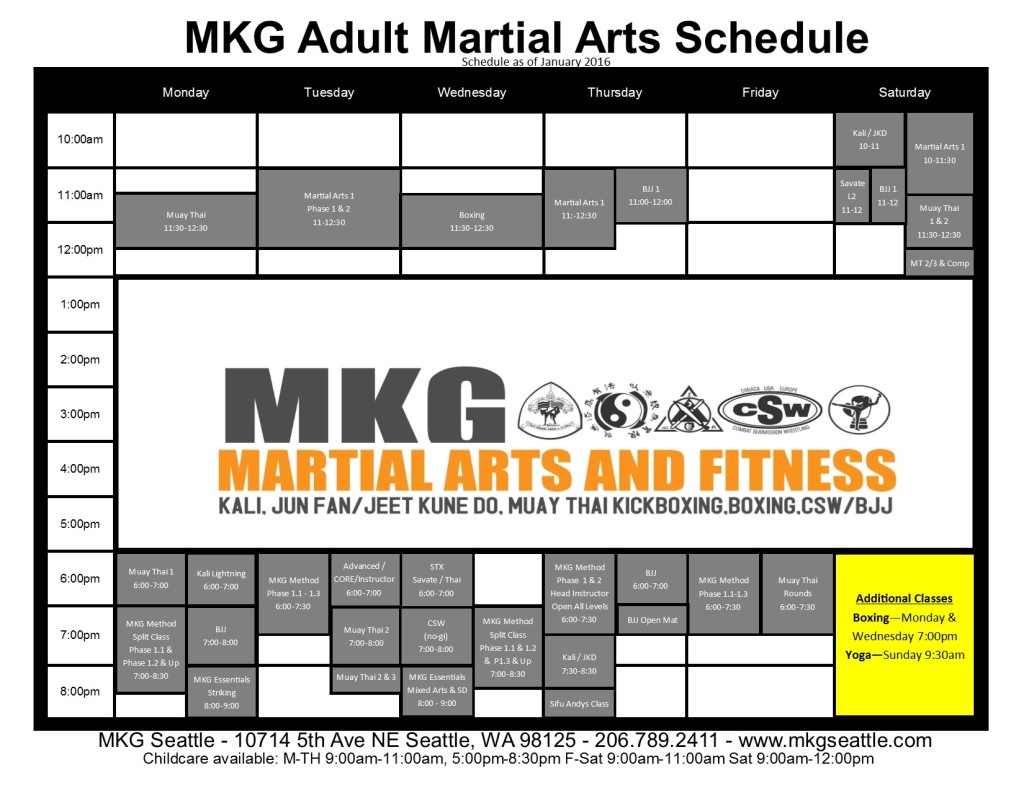 MKG Martial Arts New Years 2016 Promotions
January 1, 2016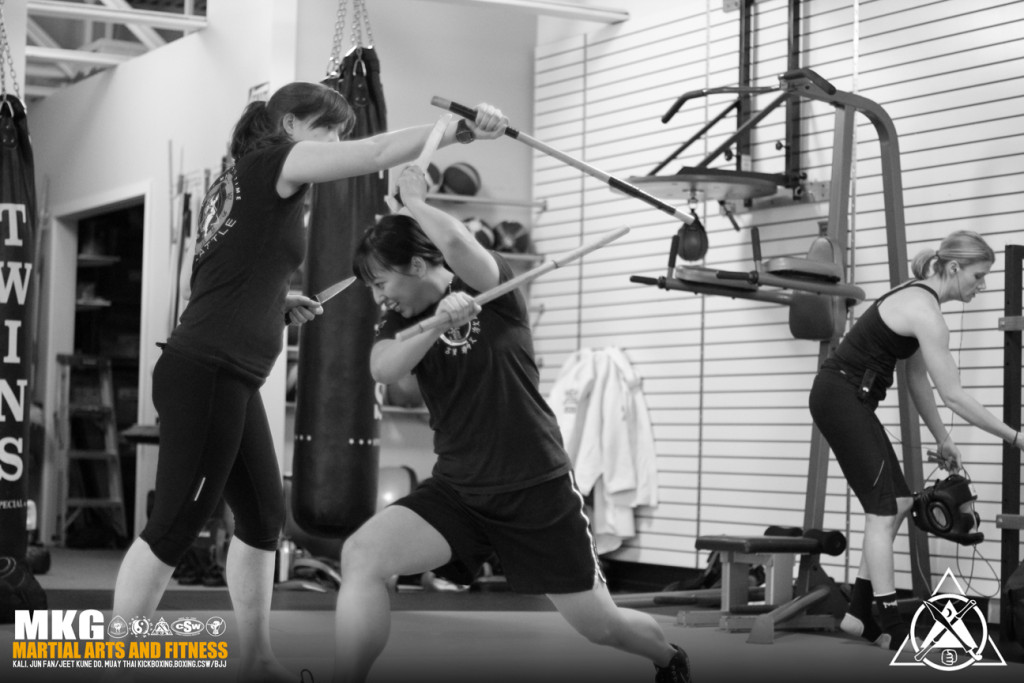 Have you always wanted to learn self-defense or martial arts?
Let 2016 be the year MKG helps you with your New Year's Resolution.  Join our martial arts program and we promise it will be your first great decision of the year! Whether your goals are self-defense, fitness, competition, or to pick up a new hobby, MKG has the perfect program for you.
Why MKG Martial Arts?
Over 20 classes a week are offered for beginners to advanced students in several different martial arts in the largest school in WA.
We pride ourselves in being able to teach individuals of all ages and skill levels.
Classes in Jeet Kune Do, Kali, Filipino Boxing, Muay Thai Kickboxing, Brazilian Jiu Jitsu, Western Boxing, Savate, and Combat Submission Wrestling are offered multiple times a week.
Here are a few great promotions to kick off 2016 and get you motivated!
Purchase our Adult 3 class trial or our Kids 6 week trial and experience our program first hand for only $1.00(Includes a FREE T-Shirt or Kids Uniform) Limited time offer valid through January 4th Click Here to get started.
You are also invited to a FREE Striking and Ground Self Defense Seminar on Jan. 16, from 1 to 3 PM. Open to all Seattle residence. During these 2 hours you will get a taste of the different arts taught here at MKG Seattle! To reserve your spot call 206-789-2411 today!
Finally after feeling the great benefits of our classes we have one more fantastic offer!   Get 50% off your first month with any martial arts membership Sign-up by January 31!
End of the Year Sale!
December 16, 2015
End of the Year Sale! December 17-21
All Seattle residents are invited to the End of the Year Sale! Stop by the MKG Pro Shop and get up to 50% OFF of your favorite MKG apparel and gear in store ONLY. Select shirts, Muay Thai and MMA Shorts, Kali Sticks, MKG branded sweat pants, BJJ Gis, Boxing Gloves and more…
FOR INFORMATION ON BECOMING A MEMBER FILL OUT THE FORM BELOW
| | |
| --- | --- |
| | TO FIND OUT HOW TO GET A MONTH FREE ENTER HERE: |
FREE Martial Arts and Safety Workshop

FREE community event. Our school is literally across the street from the Northgate Mall, Best Buy, Target and much more.
We had an idea a few days ago… Drop and Shop!
Get a few hours of privacy and peace and quiet to finish up last minute holiday shopping while kids 7 to 11 experience 2 & 1/2 hours of enriching and rewarding activities.
Join MKG Seattle Kids Martial Arts instructors Ryan and Bryce for this FREE introductory workshop into martial arts and self defense and see why they were nominated by King 5 News as Seattle's Best Martial Arts School.
This workshop is crammed full of these amazing topics and activities:
– Martial Art Basics
– Bully Defense
– Safety Awareness
– Confidence Building
– Solo and Team Challenges
If you've considered Karate, Tae Kwon Do or martial arts as an activity in 2016 this would be a perfect preview.
This is a great chance for you to get that last minute shopping in across the street at the Northgate Mall while your kid has an awesome time learning new skills, building confidence and making new friends.
December 19, 2015
1:00 PM – 3:30 PM
Ages 7 – 11
Or Call 206-789-2411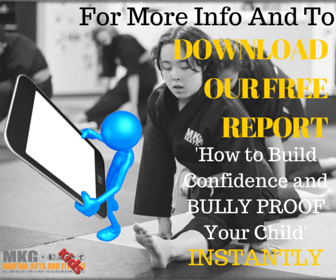 FOR MORE INFORMATION AND INSTANT ACCESS ENTER YOUR NAME, EMAIL AND PHONE BELOW:
Jeet Kune Do / Jun Fan Martial Arts / Wooden Dummy 6 Week Workshop

JEET KUNE DO/JUN FAN MARTIAL ARTS/WOODEN DUMMY WORKSHOP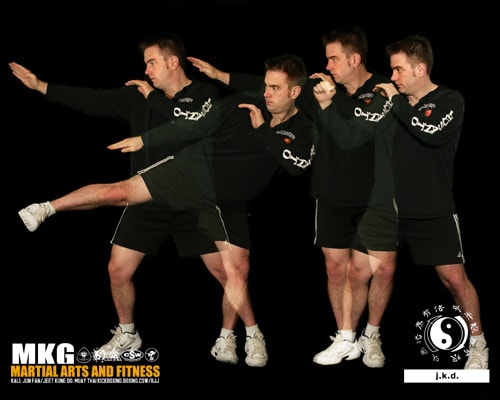 Dive into the art and thinking of one of the most influential martial artists to ever live: Bruce Lee.  A man considered by many as the "the father of Mixed Martial Arts" and for being decades ahead of his time.
Come learn Bruce Lee's personal expression of martial arts over 6 weeks with Sifu Andy Wilson. Sifu Wilson is a Senior Associate Instructor in Jun Fan Martial Arts under Guru Dan Inosanto, the highest ranked JKD instructor under Sijo Bruce Lee, and has been training under him and Guru Rick Faye for almost 30 years.
This workshop will analyze Bruce Lee's philosophy and art of Jeet Kune Do and Jun Fan Martial Arts. You will Learn 2-3 of the rare 'JKD' Mook Jong dummy sets as a training aid for Jun Fan Gung Fu, Jun Fan Kickboxing and the underlying Jeet Kune Do philosophy.
Whats Included
No Membership Required
All Levels Welcome
6 Week Survey of Jeet Kune Do and Jun Fan Martial Arts
Over 9 Hours of Hands on Training
Learn Rare JKD Dummy Sets
Receive Over a Dozen Rare and Out of Print Articles and Documents (electronically)
$250 Value for only $100 ($175 for non-members)
The emphasis will be on the movements contained in the relevant dummy sets, students will build a base of kicking, punching and trapping skills and training methods. We will work with partners, focus mitts and the wooden dummy in each class to accelerate your attribute growth.
Increased sensitivity skills
Develop trapping and infighting techniques
Explore Bruce Lee's philosophy and fighting concepts
Enhance timing, speed and precision
Don't miss your opportunity to join us for this one time only course.
Open to anyone that wants to learn from one of the few authentic instructors in the JKD lineage in Seattle.
Dates: February 23 – March 29, 2016
Times: Tuesdays – 7:00 to 8:30pm
Location: MKG Seattle
Almost sold out! Hurry! Reserve your spot TODAY Click Here!
Or, call now at 206-789-2411 or request a call back by using the form below.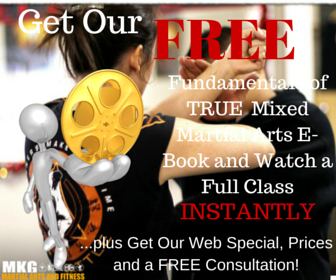 FOR MORE INFORMATION AND INSTANT ACCESS ENTER YOUR NAME, EMAIL AND PHONE BELOW:
Be sure to respond that you're interested in the Bruce Lee workshop after you receive your confirmation email or wait for a call back.
6 Week Filipino Boxing Workshop
December 15, 2015
6 WEEK FILIPINO BOXING/PANANTUKAN WORKSHOP + BOOK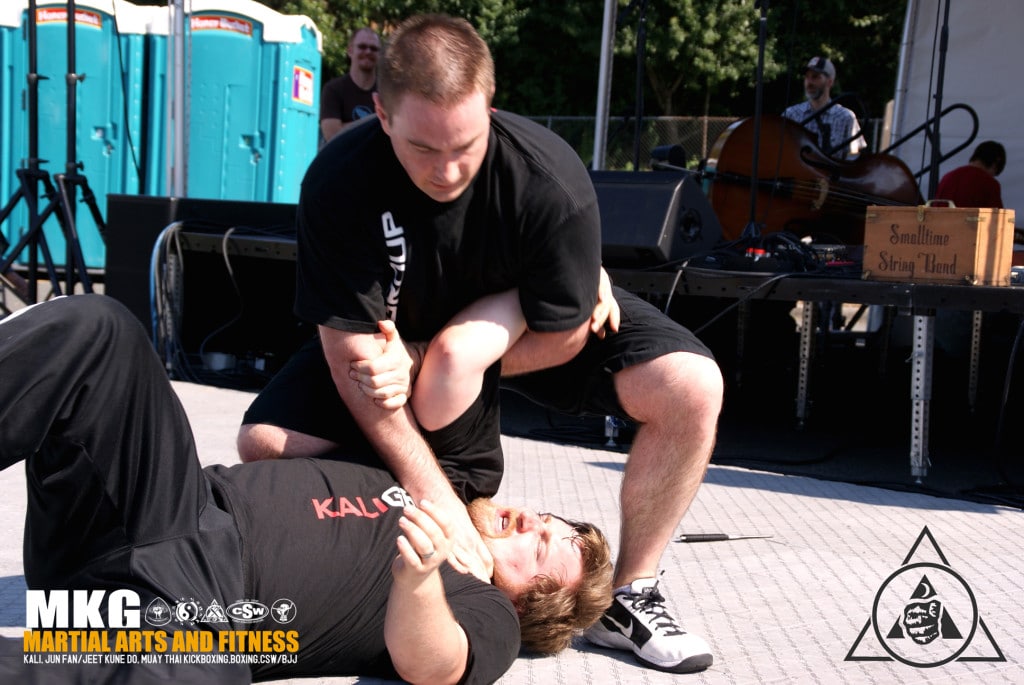 First of it's kind at MKG Seattle!  6 week survey of Panantukan / Filipino Boxing including a copy of the only book written on this art by the the world famous Guro Rick Faye.
Guro Faye has made a special study of Panantukan.  His work and contributions were so respected by his instructor, Guro Dan Inosanto, that he was encouraged to create the first instructor program in Panantukan.
Guro Andy Wilson of MKG Seattle has been a student of Rick Faye and Guro Dan Inosanto since 1987.  In 2000 Andy was one of the first generation of instructors to earn instructor status in this amazing art.
Drawing from the material in Guru Rick Faye's book, we will be exploring and expanding upon ideas expressed in Filipino "Dirty Boxing." This will not only provide a survey of the art but also establish a foundation that can be built upon for all martial arts enthusiasts.
Whats Included:
6 week survey of Panantukan.
Over 9 hours of hands on training
A Guide to Panantukan by Guru Rick Faye
Class plans/handouts for each session
Certificate of Completion
$250 value
for only $100 ($150 for non-members)
The combination of the following unique tactics with solid fundamental boxing skills make this art one of the most fascinating and practical self-defense arts in the world! Learn the same techniques that have been taught to law enforcement and the military by other instructors of the Inosanto Lineage!
Attributes you will gain from the 6 week in-depth analysis of this proven street defense art.
Manipulating the body to hit
Off balancing and sweeping
Use of a greater set of tools
Limb destruction
Breaking and disabling finishes
Angling and lead switching
Sectoring for the next attack
Unique sensitivity drills
Don't miss your opportunity to join us for this one time only course.
Open to Anyone that wants to learn Real Self-Defense!
Dates: January 12 – February 16, 2016
Times: Tuesdays – 7:00 to 8:30pm
Location: MKG Seattle
Limited space! Hurry! Reserve your spot TODAY Click Here!
| | |
| --- | --- |
| | FOR MORE INFORMATION AND INSTANT ACCESS ENTER YOUR NAME, EMAIL AND PHONE BELOW: |
MKG Martial Art's New Membership Sale!
December 8, 2015
MKG Martial Art's New Membership Sale!
Take advantage of our Christmas special and SAVE $197 this Holiday Season! Sign up for a martial arts membership by December 26, 2015 and get your 1st month FREE! Call (206)789-2411 to enroll today!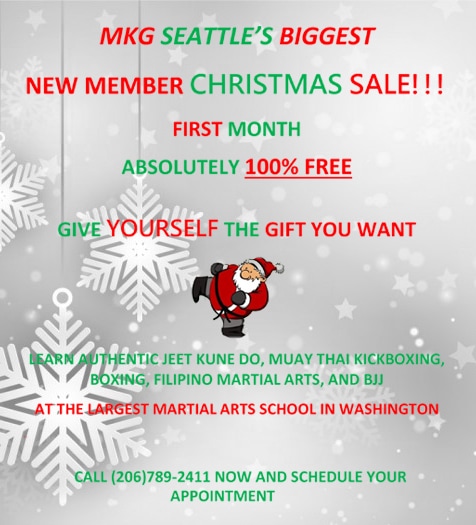 JUST COMPLETE THE FORM BELOW
| | |
| --- | --- |
| | To Find Out How To Get a Month FREE Enter Here: |
Is MKG Martial Arts Right For You?
October 31, 2015
IS MARTIAL ART TRAINING RIGHT FOR YOU?
REAL martial arts and self defense are some of the most REWARDING and IMPORTANT studies imaginable.  It doesn't have to be weird.  It shouldn't be JUST for kids or fighters.  And, it CAN be safe and FUN for EVERYONE regardless of your gender, athleticism or age.  This is what WE do and it's our passion!
Here is why YOU should try it.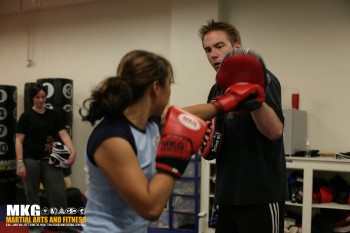 Through the process of learning a martial art you will discover how to discipline your MIND, conquer your fear and stress, learn about and open your HEART to other cultures/people while your body is transformed into a more healthy, functional and capable version of itself.  These mind, body and spirit transformations eventually carry over to every other part of your life.
As each month and year passes the likelihood that you will be successful defending yourself, your family or any other human being INCREASES.
As each month and year passes the likelihood that you will be the cause of violence against any other human being DECREASES.
Martial arts training holds special importance in every society and is COMPLETELY unique as a pursuit.
At MKG Seattle we don't believe ANY single culture or style has a monopoly on the truth.  Fostering cultural appreciation and open-mindedness is part of our mission.  Logically, studying, developing skills using, and learning to DEFEND against kicking, punching, trapping, grappling and weaponry is required to be PREPARED for a self defense situation and to be a well rounded martial artist.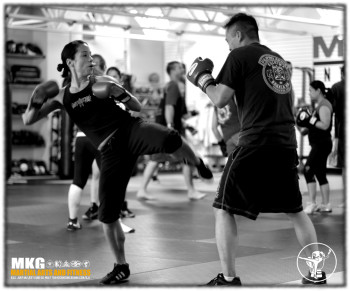 Here at MKG we teach Muay Thai & Savate, Filipino Panantukan, Jun Fan / Jeet Kune Do, Brazilian Jiu-Jitsu/CSW and the Filipino martial arts called Kali/Arnis/Escrima to accomplish the above. Our signature method is a blended approach that advocates a SIMULTANEOUS and progressive education in each art form.
Every SCHOOL is different.
While I personally believe for something to be called 'martial' it SHOULD be practical this is my favorite quote and captures the martial artist perfectly.
"The passion people often have for the martial arts is not about what's practical or normal. It's about expanding a special skill and point of view so far beyond what's normal that it makes us extraordinary. All that time, money and effort put into mastering a martial art are about wringing as much magic and meaning out of human potential as we can." Keith Vargo
Does anyone feel this way anymore?
If NORTH SEATTLE is accessible I would LOVE to have more ADULT STUDENTS who find my description of the martial way to be compelling.
You can call 206-789-2411 or stop by anytime! For new students we are currently offering a FREE private lesson and/or 3 class trial and a FREE t-shirt for only $20 to see if it is a good fit for you. By using the form at the bottom of this page you can also download a 45 page handbook that contains curriculum, relevant articles, terminology, the philosophy of MKG and a 1 1/2 hour online preview class to see EXACTLY what our classes look like.
We also have an AWESOME childrens program and COMPLETELY SEPARATE fitness program that you can find out more about on the same site.
If North Seattle is not practical I encourage you to check out and support any other martial art school near you.
If you don't like what you experience try another school but don't give up!  Each school, art and instructor will be completely different.  Some are traditional and require uniforms and some don't.  Some emphasize self defense and some emphasize sport or artistic elements. Some specialize in just one area and some cover many.
Keep trying until you find one that fits!
If you've read this statement to the bottom I would assume you really care about martial arts or felt compelled by what I've written.
The martial art professional and the practice of martial art in Washington State was specifically targeted in an unfair law earlier this year.
Learn more here: https://www.facebook.com/nosalestaxonmartialartsinwashingtonstate/
FIRST STEP IS SIMPLE – COMPLETE BELOW
| | |
| --- | --- |
| | For More Information and Instant Access Enter Your Name, Email and Phone Below: |