Newswire
Kali/JKD Benefit Seminar in Bellevue, WA
August 23, 2015
Datu Kelly Worden Benefit Seminar
Seattle FMA/JKD Fan's. This is a great opportunity to get some awesome training with some great people and support a great cause! Please consider SHARING this event to get the word out.
As I posted a couple weeks ago Datu Kelly S. Worden is going to be slowing down a bit in teaching due to some lingering injuries from some bad automobile accidents and the ensuing insurance/medical nightmare. Choosing the path of a martial arts instructor leaves you and your life particularly vulnerable when things like this happen. Showing our support would be really nice.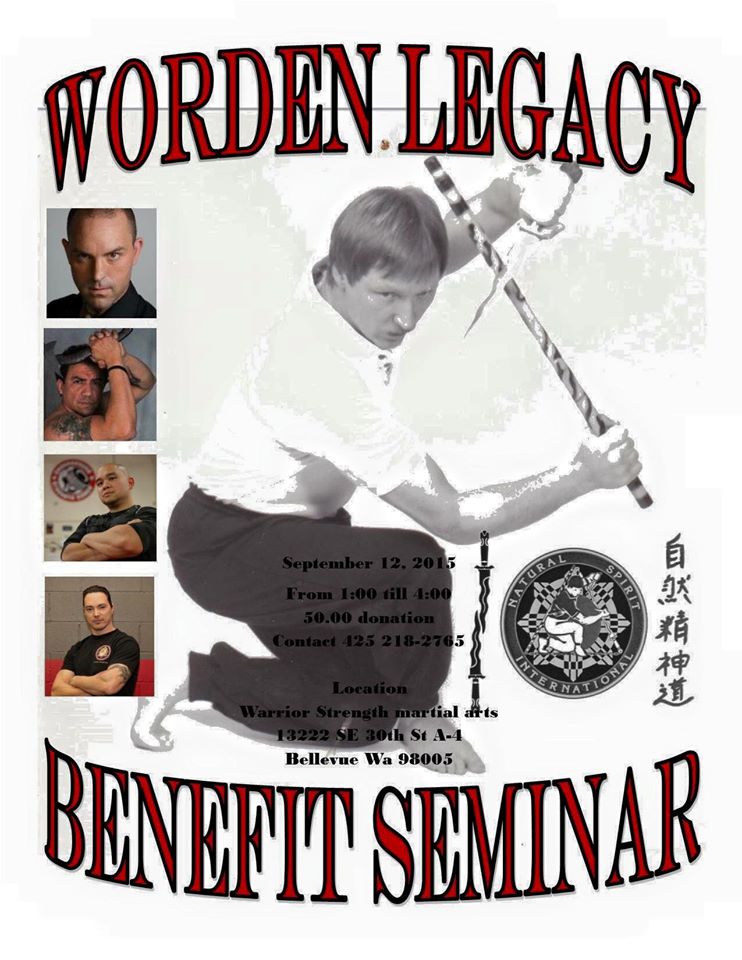 This benefit seminar is being conducted by a handful of Datu Kelly's most senior instructors and a couple of my close friends. All proceeds will be used to help Datu Kelly get through this difficult time. Martin Gonzalez, Belton Lubas and Ian Allen will all be teaching! If you have been influenced, know, trained, attended a seminar, and or have worked with Datu and live in the Northwest….come see what his instructors have to offer. Come out support the seminar by attending, donating, and/or sharing this event!
It's only a $50 donation. Please confirm your attendance if you'd like to go and if you can't, consider making a donation through the Go Fund Me link here: http://www.gofundme.com/zd5w7ynw
Sincerely,
Andy Wilson
MKG Seattle
Get Started For $1 – 72 Hour Sale
August 9, 2015
Bad news and good news.

Bad news first…this promotion ended August 10th. Good news…is our trials are still screaming good deals! 3 Classes for $19.99 AND a t-shirt for adults and 6 weeks and a uniform for kids.

SELECT THE PROGRAMS THAT INTEREST YOU AND GET STARTED FOR $1.00* – 48 HOURS LEFT
Below are four different $1.00 trials to pick from.
We've provided a teaser slideshow if you need more information for each.  Just enter your information and it'll take you to a page to purchase it.
* The only condition is that the trial must be STARTED by September 10th, 2015 or it expires.
Ends tomorrow.
The FIVE questions to help you decide if this is something you want to do are at the bottom.
Hope to see you in class soon!
Here's a quick teaser video to help you understand the program.
| | |
| --- | --- |
| | For Instant Access Enter Your Name, Email and Phone Below: |
MAX10 FITNESS & BOOT CAMP
Here's a quick teaser video to help you understand the program.
| | |
| --- | --- |
| | For Instant Access Enter Your Name, Email and Phone Below: |
Here's a quick teaser video to help you understand the program.
| | |
| --- | --- |
| | For Instant Access Enter Your Name, Email and Phone Below: |
Here's a quick teaser video to help you understand the program.
| | |
| --- | --- |
| [ | For Instant Access Enter Your Name, Email and Phone Below: |
GET STARTED FOR $1.00* – 48 HOURS LEFT
If you know you want to pick up a trial skip this text and scroll back up to the program of your choice.
If you're not sure here's the bottom line…
We do martial arts for adults, fitness for adults and martial arts for kids.
For the next 48 hours we have a $1 trial for 3 Classes & a FREE T-Shirt for adults or 6 WEEKS and a FREE Uniform for kids.
We have NEVER done this before.
This is a crazy good deal and if you are interested it would be goofy not to jump on it.
But is this something you might want to do?
We can help with that.
Answer 4 out of 5 of these questions with a YES and you'll have your answer.
1)  We're located in North Seattle.  Northgate to be precise.  Can you make it here?
2)  Is now a good time to try something new and do you actually want to participate in a martial arts, kickboxing or a fitness program?
3)  At MKG Seattle we're passionate about creating a friendly and ego-less, but hard working and authentic, environment where everyone can accomplish their own goals whether it be self-defense, weight loss, fitness, building confidence/focus/discipline or learning some of the coolest martial arts known to man.
Does this sound like an environment you'd like?
4)  We use various boxing and kickboxing styles to create awesome workouts and progressions in BOTH Martial Arts and MAX10, and even in the Kids program.  If you want to learn, think and gain real skills pick Martial Arts and if you just want the fitness approach pick MAX10.  It's that simple.
Does one of these three programs still sound good to you?
5)  Just for martial arts interest – In our martial arts program we cross-train.  Our signature program is a mixed art method and this is what we do BEST.  It blends Filipino Kali, Muay Thai, JKD, Savate, Filipino Boxing and in later levels MMA and CSW.  You CAN do just Muay Thai or just Kali, you are WELCOME to and we're great at it, but it's missing the boat.
We're a martial arts SCHOOL.  The environment you might be joining has roots back to the legendary Bruce Lee and his descendants.  We are in the lineage and/or certified by LEGENDARY, world famous and pioneering martial artists Bruce Lee, Guro Dan Inosanto, Ajarn Chai Sirisute, Sifu Rick Faye, Sensei Erik Paulson, Professor Salem Assli and more.  This family tree, and the MKG approach, has created some of the finest martial artists in the world and has been taught for over 40 years.
At MKG Seattle we have been open for 15 years and created many instructors in different arts and successful competitors in Muay Thai, boxing and kickboxing. (though we are NOT a competition oriented school by choice)
We are good at what we do and we know what we're doing.
Martial art is about far more than just competing in the ring or whittling down arts to an aggressive bag of self defense tactics.  The martial art journey at MKG will transform your body and your physical capabilities far beyond what you're expecting and will instill a love of physical movement, martial art in general, different cultures and different people.  Each art does something BETTER than the others and when combined they improve and evolve and that helps YOU improve and evolve as well.
We are teachers looking for STUDENTS not gym members.  Can you be coached or do you already know?  Do you want to learn martial arts and are you open minded?
End of the questions…
What do you think?
If you answered YES to those questions a trial is $1.00.
A dollar!
Why wouldn't you?
Only 48 hours left.
Hope to see you in class!
Now Hiring CrossFit & Fitness Coaches
July 22, 2015
Dynamic, Charismatic, Dependable, Coaches, Fitness Instructors, and Interns Wanted For Highly Successful Seattle CrossFit, Fitness Boot Camp and Martial Arts Studio.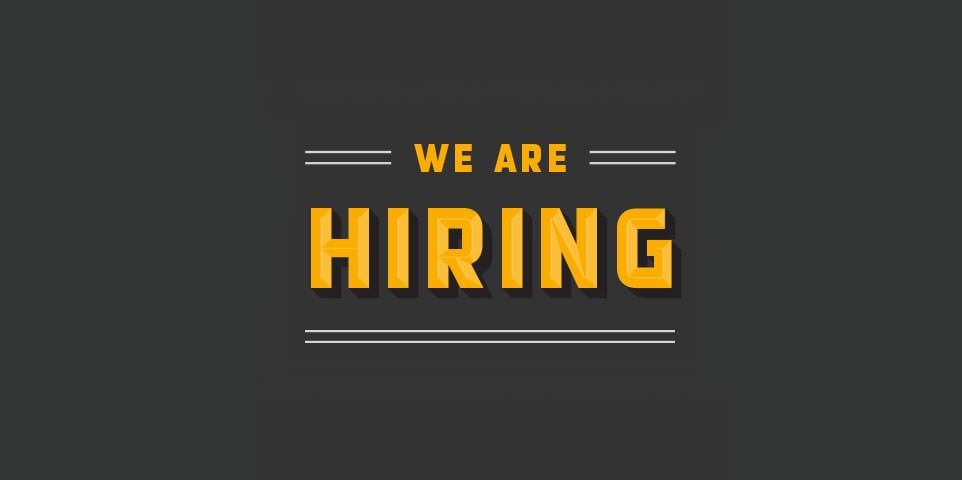 We now have 3 separate opportunities available immediately!  We are primarily looking for
early and/or late morning hours, part-time
.  (this is for our CrossFit and MAX10 Fitness programs NOT martial arts)
CrossFit Coaches and Interns

1)   CrossFit Coaches: Looking for an experienced CrossFit Coach, with Level 1 Certification minimum, to join our great team. Must be reliable, have coaching experience, and great people skills.  Other certifications a plus.
2)  CrossFit Interns: Also able to do internships for those that are new to coaching or just recently passed Level 1.  Available at all times – serious inquires only.

Fitness and Fitness Kickboxing Instructors

3)  Fitness Instructors: We have part time positions in our MAX10 Fitness program.  Fitness kickboxing, fitness boxing highly preferred but strength & conditioning, group exercise, small group and personal training experience will be considered.




Benefits
Benefits include employee status, excellent rate of pay, FREE membership and fantastic work environment. Some opportunity for advancement and additional income for those with motivation and interest.
The Ideal Candidates…
Must have above average energy, extremely reliable, a huge personality, passionate about fitness, a fast learner, a team player, no ego, and possess stage presence.
Criteria
See above, follow the directions on how to apply and MUST have reliable transportation.
How To Apply
Respond to this email with resume and cover letter that lists all certifications, full availability, start date, planned vacations. List strengths you bring to a team and what your 1 and 5 year goals are for yourself? No phone calls please unless the email and attached documents have been sent.
INTERVIEWS NEXT WEEK– email for appointment.
Boxing Clinic With Coach Ricardo Acuna
July 21, 2015
Boxing Clinic in Seattle – MKG Seattle Northgate

Join us on August 8th, 2015 for a 2 1/2 hour clinic on the 'sweet science' of western boxing with Coach Ricardo Acuna.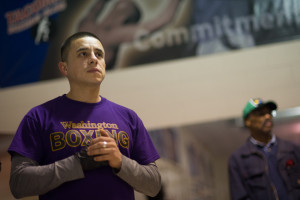 Clinic will cover beginning to advanced boxing including:
Fundamentals
Footwork
Combinations
Defense
Ring Tactics and Sparring Strategy
Ricardo is a former amateur competitor and is currently coaching for the University of Washington and has helped develop an Olympic Team Qualifier, 4 state Golden Gloves champions, 1 Regional Golden Gloves champion, 3 National champions in the NCBA women's division as well as a Northwest Regional champion for the UW Boxing Team.
Coach Acuna became a friend of MKG Seattle when he began coaching MKG owners Tammy and Andy Wilson privately and helping them with their boxing skills.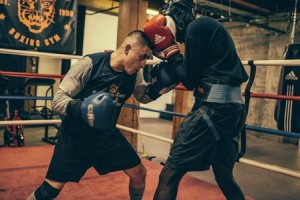 Hailing from Guadalajara, MX Coach Acuna competed extensively in amateur boxing, semi-pro, Muay Thai and Tae Kwon Do before moving to Seattle. With his diverse background and personal challenges with injury he has developed an eye for detail and an ability to work with people of all levels in creative and interesting ways.
The workshop has been designed to appeal to people of all levels and will include both beginning and more advanced material. It is highly recommended for those who'd like to get some details not commonly covered as well as looking for creative drills to improve your skills or your teams.
This clinic will open to all levels and is open to the public.
Date: August 8, 2015
Time: 12:40 to 3:10pm
Regular Web Price: $40 Online
Door Price: $45 at the door
Purchase Online Now: HERE
As a courtesy to Coach Ricardo and MKG after you register please confirm your attendance on our Facebook Event page HERE.
Guro Jon Escudero FMA Combatives Seminar
July 14, 2015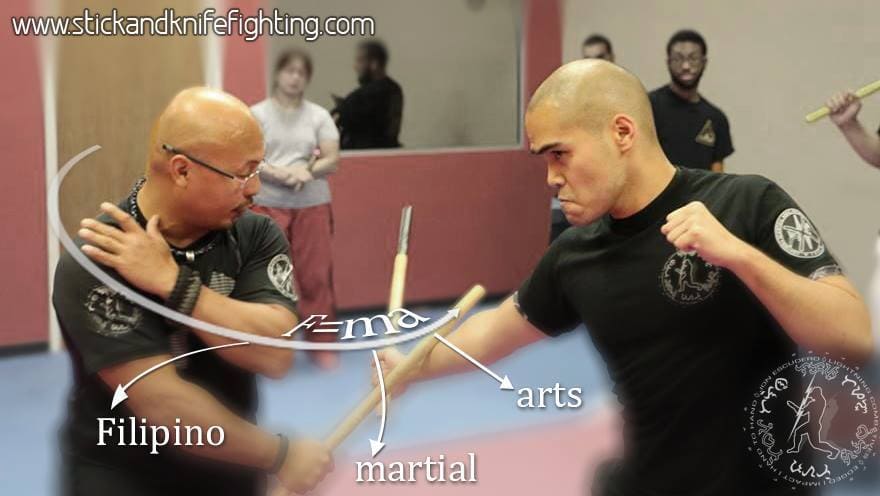 Intensive Edged and Impact Weapon Seminars 2015
by Guro Jon Escudero
Guro Jon Escudero is traveling across the United States this August and September to share his expertise on edged impact weapon combatives. This is your opportunity to receive world-class training at one of these seminars in a city near you!
Don't miss this opportunity to experience world-class training using techniques with proven effectiveness in combat. Pre-register today!
All levels of experience are welcome and will learn:
Effective centerline control and defensive tactics
Counter-offensive mindset and techniques
Training and tactics in fighting with edged and impact weapons such as knives, sticks, batons, and empty hand.
The seminars will be conducted by Guro Jon Escudero and Angelo Garcia.
Guro Jon Escudero is head of the Lightning Combatives organization and recently received the International Filipino Martial Arts Master of the Year award in the 3rd Philippine Martial Arts Hall of Fame.
30 years of Martial Arts experience, Guro Jon has trained security professionals, active duty law enforcement and military professionals, as well as civilians.
Guro Jon Escudero is head of the Lightning Combatives organization and recently received the International Filipino Martial Arts Master of the Year award in the 3rd Philippine Martial Arts Hall of Fame.
30 years of Martial Arts experience, Guro Jon has trained security professionals, active duty law enforcement and military professionals, as well as civilians.
Guro Jon is a Lightning Scientific Arnis Master based in Tel Aviv, Israel. He is a direct student of Grandmaster Benjamin Luna Lema.
Investment: $119.97 pre-registration, $169.97 seven (7) days before event.
Save $50 and pre-register for the event by clicking below!
Date: Sept. 19 & 20, 2015
Location: MKG Seattle
Address: 10714 5th Ave NE
Seattle, WA 98125
Times:  TBA
Register Here: Pre-Register Now!
Here is a nice teaser video on Lightning Scientific Arnis, Master Jon Escudero and the FMA programs at MKG Seattle.
OTHER TRAINING OPPORTUNITIES IN THE UNITED STATES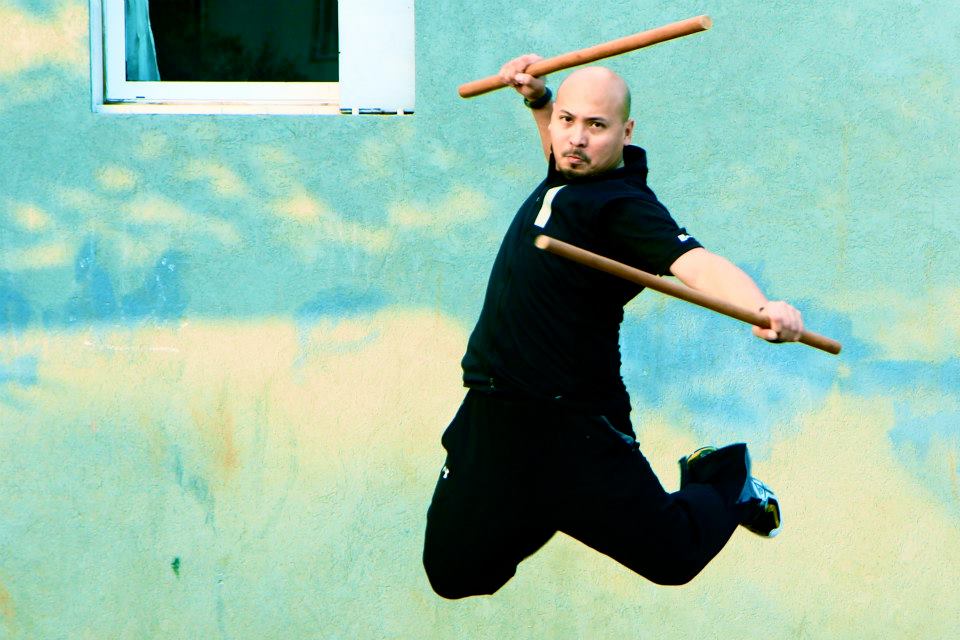 Guro Jon Escudero and Guro Angelo Garcia will also be conducting seminars in Washington D.C., Chicago, IL and Houston, TX.  For more details on these seminars visit the events page on Guro Angelo's DC Lightning Scientific Arnis site:
HERE!
Guro Jon will also be available for private lessons, group lessons, testing and Q & A while visiting each location. Please inquire with Guro Angelo at
info@stickandknifefighting.com
for rates and availability.
Here is one last teaser video of Grandmaster Benjamin Luna Lema and Maestro Elmer Ybanez doing a demonstration at the Inosanto Academy in Marina Del Rey, CA. Hope you can join us and remember to pre-register today.
FOR INFORMATION ABOUT MKG SEATTLE'S REGULAR FMA AND OTHER CLASSES
| | |
| --- | --- |
| | For More Information and Instant Access Enter Your Name, Email and Phone Below: |
Free Bully Prevention For Kids Seminar
April 21, 2015
Free Bully Prevention For Kids Seminar
We're hosting a 100% No-Cost Seminar for our community on May 30th, 2015 from 1:00 to 4:00. And you're invited.
We want to give as many kids as we can (and parents) tools for STOPPING bullies in their tracks.
We'll be giving away our best secrets and tactics that you and your kids can start using IMMEDIATELY. They deal with everything from building confidence & self-esteem to self-defense.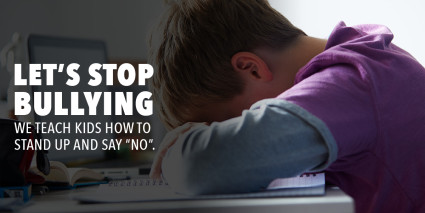 Let's put an end to bullying in our community.
Can we count you in?
Then just use the form below to RSVP. We have limited space available here in our studio, so this time around we can only let 50 people in.
Please respond fast if you'd like to be on that list!
To a safer, funner community for our kids,
Sifu Bryce and Sifu Ryan
Request More Information Below
MKG Muay Thai "Knee Round" Seminar
March 25, 2015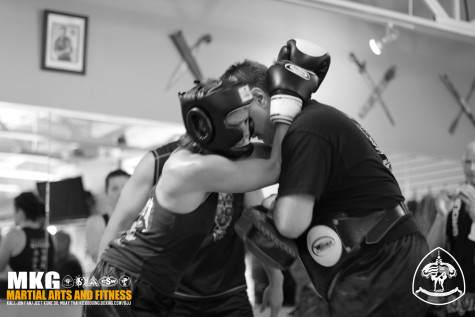 One of the most combative of our training methods the 'knee round' is a specific format used at the MKG branch schools focusing on the knee and clinch ranges in Muay Thai.
Elements and Skills Taught:
Entering to clinch
Entering from punches
Entering from kicks
Pummeling for protection
Long/Middle/Close range knee tactics
Getting out safely
This is an absolute must for our MKG Muay Thai students and students interested in advanced feeding and fighting ability.
April 12, 2015
1:00 to 3:00
$30/$25 MKG Members
Martial Arts Phase Level 4-6 Preview/Prep

See how Muay Thai, Kali Weaponry, Panantukan, JKD, Savate and Grappling are trained and taught together in one of the most complete and well researched curriculum's in existence.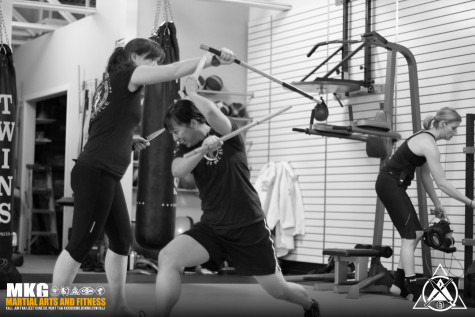 Guro Dan has referred to MKG students as some of the most well rounded martial artists in the world on many occasions and specializing in NOT specializing is something we're quite proud of.
The Phase 2 levels at MKG Seattle would be levels 4-6 on our 12 level progression. Whether you are a new student, just attending from outside MKG or are already an instructor you will get a birds eye view of the the big picture. ALL are welcome regardless of level but please be aware this is an overview seminar and will be lightning quick.
There are 10-12 progressions per level that comprise the testing process at MKG Seattle. We will be demonstrating all 30-36 and allowing you to train and work at one for each section.
Things taught:
Muay Thai Clinch
Knee Counters
Stick & Dagger – Tuo/Wala Abecedario
Largo Mano
JKD Nou Tek Counters
JKD Dummy Set 1-3
Pak Sao Series
Lop Sao Series
Jao Sao Series
Hubud – 7 Basics – 'Generator'
Glove Drills
Lead Hand Sparring
Savate Red Glove Requirements
Take Down Defenses
Shoot Flow 1 & 2.
Punyo Sumbrada energies: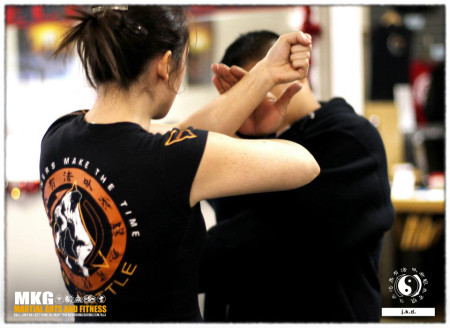 This is a seminar designed for our intermediate to advanced students to see the testing requirements and get pointers and expectations.
Phase 2 testing will need to be postponed until mid-summer.
April 11, 2015
$30/$25 For MKG Students
MKG Students testing for Phase 2 will get a $25 credit on their test fee if they participate.
Double Stick Sumbrada Seminar

Double Stick Sumbrada Seminar
Bruce Lee said "If you want to learn to swim jump into the water. On dry land no frame of mind is ever going to help you."
In the Filipino Martial Arts there exist micro games within categories and ranges of weaponry. It is within this flow that attributes and combative skill can be developed and ingrained safely and progressively. Coming back to Bruce Lee's analolgy the drills are what we sometimes call 'filling the pool' and it is the variables, broken rhythm and choice reaction within the drill that we need to get to. But first we needed to fill the pool.
Sumbrada is one of those training methods and generally starts out with a counter-for-counter structure.
We will be working on our 12 basic contra sumbrada patterns with double sticks then progressively coming back to stick & dagger, single stick, double dagger and single dagger if time allows.
April 12, 2015
10:30 to 12:30
$30/$25 For MKG Students
Guro Inosanto Seattle 2015 Seminar
February 11, 2015
Guro Inosanto Seattle 2015 Seminar
Presented by NW Kali in association with MKG Seattle.
The legend returns March 21-22, 2015.  Don't miss this opportunity to train with one of the very best.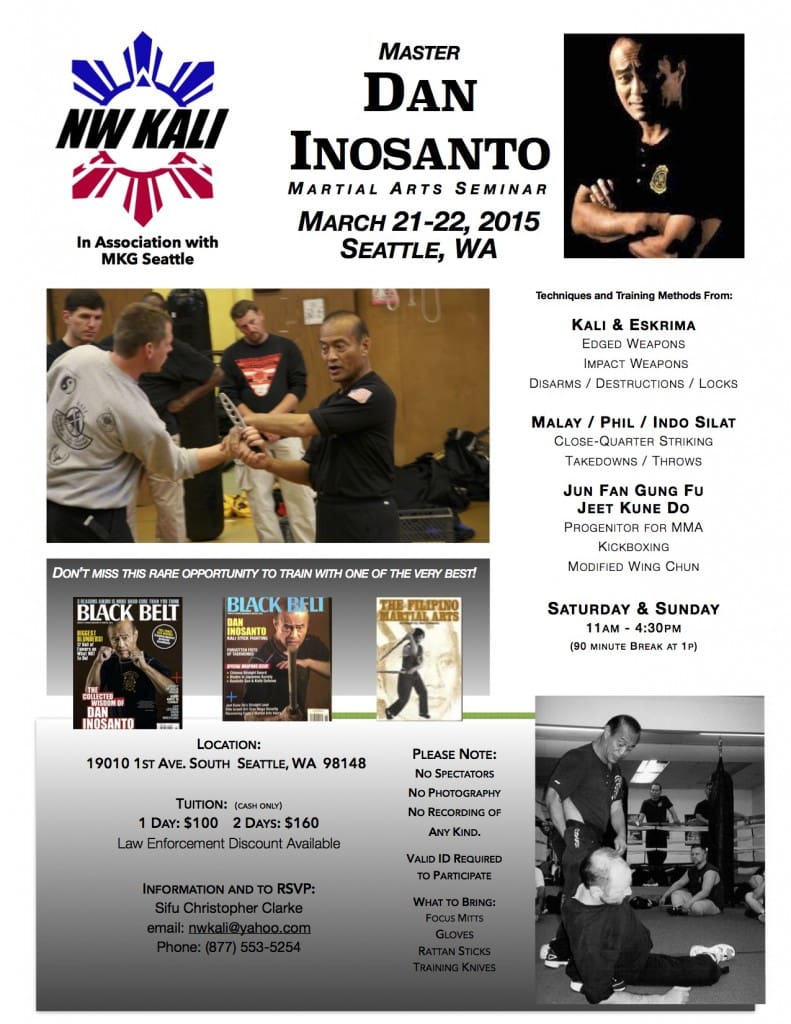 Techniques and Training Methods From:
Kali & Eskrima
Edged Weapons
Impact Weapons
Disarms / Destructions / Locks
Malay / Phil / Indo Silat
Close Quarter Striking
Takedowns / Throws
Jun Fan Gung Fu / Jeet Kune Do
Progenitor For MMA
Kickboxing
Modified Wing Chun
Saturday & Sunday
11:00AM – 4:30PM
Location
19010 1st Ave S
Seattle, WA 98148
Tuition (cash only)
1 Day: $100 2 Days: $160
Law Enforcement Discount Available
Information and to RSVP
Sifu Christopher Clarke
email: nwkali@yahoo.com
Phone: (877) 553-5254
Fighting for Film: This Time We Bring Weapons
January 28, 2015
Seattle Stuntwork Class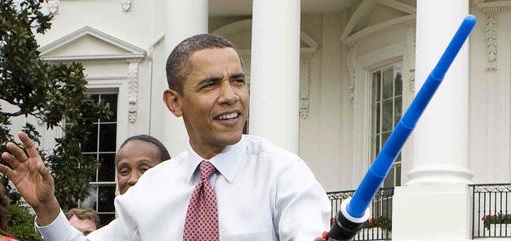 Fighting for Film: This Time We Bring Weapons
Ever watch your favorite action flick, and wonder "How do they do that?" Ever look at the previews for an upcoming film and think, "I want to do that!"?
Well, there's a class for that!
MKG Instructor and Professional Stuntman Rob Bradstreet will be teaching a 4 hour seminar on Fighting for Film: This Time We Bring Weapons. We will be going over the basics for how to put together a fight for film. This time we will be putting weapons basics into the mix. Single weapon techniques and knife techniques will be on the menu.
We will be shooting video throughout the seminar, and will be reviewing footage and getting feedback.
The seminar will finish with everyone learning a piece of choreography and getting to preform it on camera! Bring a flash drive of some sort if you would like to get a copy!
Sunday, March 08, 2015
11:00 am – 3:00pm
$40
All levels and ages welcome
Register Online Here: Fighting for Film: http://mkgseattlestore.com/products/fighting-for-film-this-time-we-bring-weapons
Functional Mobility Workshop
January 14, 2015
FUNCTIONAL MOBILITY WORKSHOP
COMPLIMENTARY MUSCULOSKELETAL EVALUATIONS
PRESENTED BY DR. RAYMOND SUE, AIRROSTI CERTIFIED PROVIDER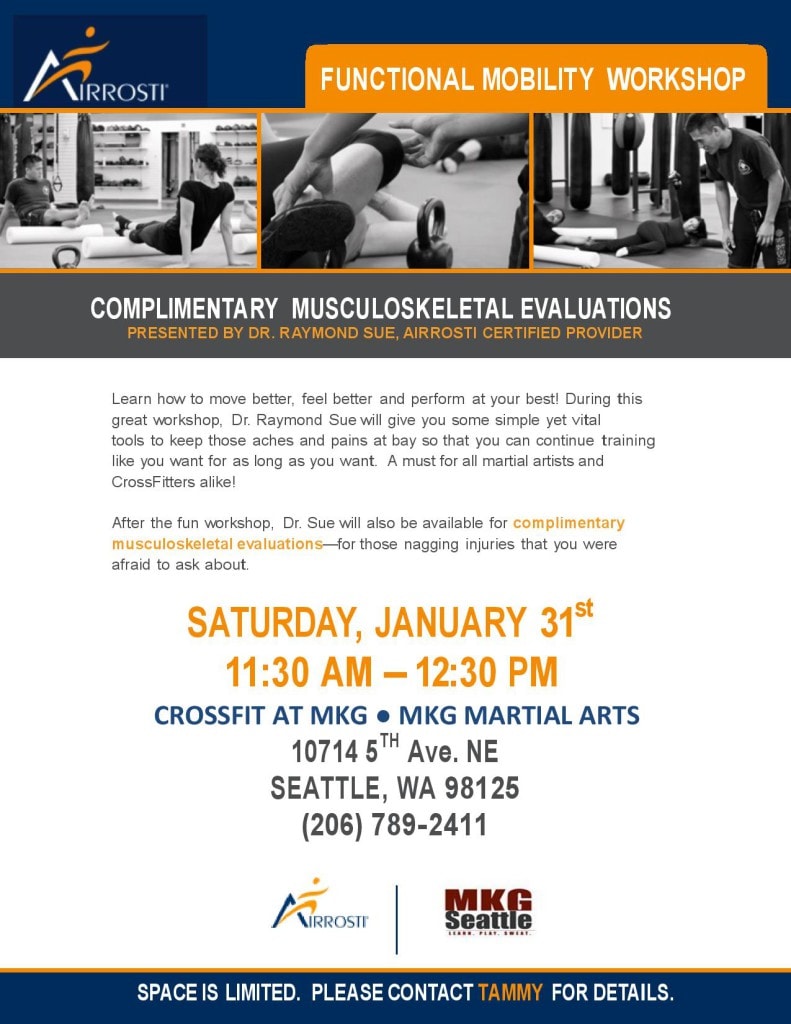 Learn how to move better, feel better and perform at your best! During this great workshop, Dr. Raymond Sue will give you some simple yet vital tools to keep those aches and pains at bay so that you can continue training like you want for as long as you want. A must for all martial artists and CrossFitters alike!
After the fun workshop, Dr. Sue will also be available for complimentary musculoskeletal evaluations—for those nagging injuries that you were afraid to ask about.
SATURDAY, JANUARY 31st 11:30 AM – 12:30 PM
CROSSFIT MKG ● MKG MARTIAL ARTS
10714 5TH Ave. NE SEATTLE, WA 98125

(206) 789-2411
http://www.mkgseattle.com/
Krabi Krabong Seattle Staff Workshop + Staff
December 15, 2014
February 22nd, 2015 – Krabi Krabong Staff Seminar + Staff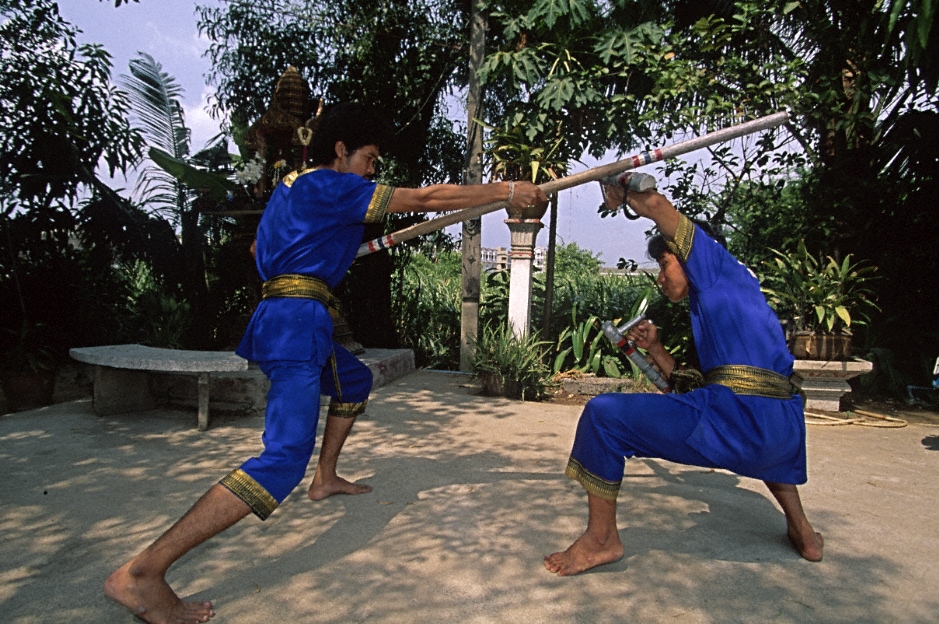 The Filipino Staff Seminar has been replaced by a seminar focusing on the staff method from Krabi Krabong taught by Ajarn Steve Wilson.
The staff is a rarely taught component at MKG Seattle. Staff work begins appearing in our Kali curriculum at Level 2 and features Filipino and Thai methods.
It's a real treat to have Ajarn Steve teach at MKG Seattle again and to focus on the Thai cultural art of Krabi Krabong.
February 22, 2015
10:30 to 12:30pm
This may be one of your few chances to see this material at MKG Seattle so don't miss it!
$75 Including a resin-injected 6ft staff.
$40 Seminar only.
$60 Including a resin-injected 6ft staff.
Purchase online before 01/31/2015 and save $5.00.
http://mkgseattlestore.com/products/filipino-staff-workshop-and-staff
https://www.facebook.com/events/515191541955111/
Knife Defense Workshop + Training Dagger

Join Guro Andy Wilson for a 2 Hour Sunday Seminar dealing with empty hand vs knife tactics. Principles of evasion and deflection will be highly emphasized over disarms in this workshop.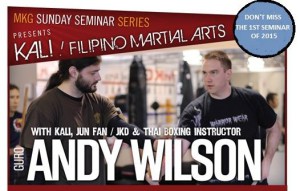 It is suitable for all levels and particularly suited as a pre-cursor to the upcoming Women's Self Defense workshop or as a kickstarter for 2015.
All schools welcome.
January 4, 2015
10:30 to 12:30pm
$50 including a training dagger.
$35 without dagger
Reserve your spot here: https://www.facebook.com/events/359491764226486/
Purchase online before 12/31/2014 and Save $5.00
http://mkgseattlestore.com/products/training-dagger-and-knife-defense-seminar
Seattle Documentary Screening and Nutrition Lecture!

MUST SEE! Seattle Documentary Screening and Nutrition Lecture!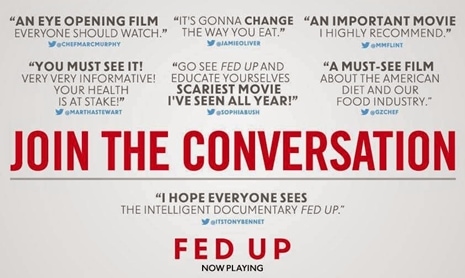 If you haven't seen this documentary it can change your life.  If you have watch it again and join the discussion after!
URGENT: Space is Extremely Limited.
Reserve Sunday morning January 11, 2015 to watch an amazing and powerful documentary about diet and the food industry followed by a short lecture and Q & A with registered dietitian Rachelle Ausmen.
Fed Up! "Everything we've been told about food and exercise for the past 30 years is dead wrong. FED UP is the film the food industry doesn't want you to see. From Katie Couric, Laurie David (Oscar winning producer of AN INCONVENIENT TRUTH) and director Stephanie Soechtig, FED UP will change the way you eat forever."
This is being held in conjunction with the 10 Week Fitness Boot Camp at MAX10 Fitness starting January 5, 2015 but is FREE to the public.(boot camp participants you DO NOT want to miss this event)
This is recommended as a family event and you are welcome and warmly encouraged to bring friends. It can change lives.
10:45 to 12:30 Screening
12:30 to 1:15 Lecture and Q & A
Cost: FREE (no questions asked but we're accepting suggested dontations of up to $10 to cover screening costs, setup, clean up and lecture costs )
Because this is an officially licensed event accurate pre-registration is required. Please let us know if you will be attending and please, please do not select 'Going' and then no-show.
See trailer: http://youtu.be/UVX6_LzX4mM
Please let us know today if you'll be attending by selecting 'Going' on our Facebook Event.
Official Event Page: https://www.facebook.com/events/663542673754124/
Sincerely,
Tammy and Andy Wilson and the MKG Seattle Team
MAX10 Fitness & Boot Camp
10714 5th Ave NE
Seattle, WA 98125
206-457-2101
info@maxfitnessbootcamp.com
http://www.maxfitnessbootcamp.com
Kali / JKD Seminar With Sifu Rick Faye
November 29, 2014
Kali / JKD Seminar With Sifu Rick Faye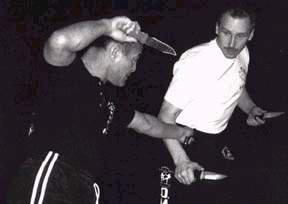 Kali / JKD / Muay Thai / Grappling / Panantukan
May 16th and 17th, 2015
Black Friday Sale: $99 (Usually $150)
Purchase Online: http://mkgseattlestore.com/collections/frontpage/products/rick-faye-seminar
Please Register on Facebook: https://www.facebook.com/events/816494361743797/817941204932446/
11:00 to 4:00 Both Days

Founder of the world renowned martial arts school, the Minnesota Kali Group, Rick Faye isdedicated to the highest levels of training and individual improvement in the martial arts.  In addition to being the MKG owner and head instructor of the Minnesota Kali Group and his instructor development organization, MKG International, Rick is considered one of the top instructors in the JKD family world wide. Rick's impressive reputation for seminars on the art, self-defense and law enforcement topics keep him in demand locally, nationally & internationally.

Rick Faye's credentials include 2 Senior Full Instructorships under Dan Inosanto (Jun Fan/Jeet Kune Do & the Filipino Martial Arts), a 5th level Maphilindo Silat Instructorship under Guro Inosanto. He is a regional director for the Thai Boxing Association, U.S.A. and holds the level of Ajarn (Senior Instructor) in Muay Thai under Grandmaster Chai Sirisute. He also holds instructorships in Wing Chun Gung Fu, Sensei Erik Paulson's C.S.W. curriculum (Combat Submission Wrestling) and numerous other arts. Rick's teaching methods have paved the way for both the fighter, the martial artist and the martial art enthusiast to all thrive and excel in this complex and functional martial art system.

Rick's devotion to the art is evidenced by his belief in constant training of the basics and an impressive attention to detail. This enthusiasm is integral to his teaching and helps his students learn and maintain their excitement. The results of this work ethic are obvious in both his art and his teaching.
Seattle Women's Self Defense Workshop
November 28, 2014
Seattle Women's Self Defense Workshop February 7 & 8, 2014
We are excited to announce that we have nailed down that weekend as the date for our FULL Women's Self Defense seminar this year. We will be flying in Guro Diana Rathborne who is a subject matter expert within the worldwide MKG International Martial Arts organization and has extensive experience instructing the course and working with various law enforcement groups.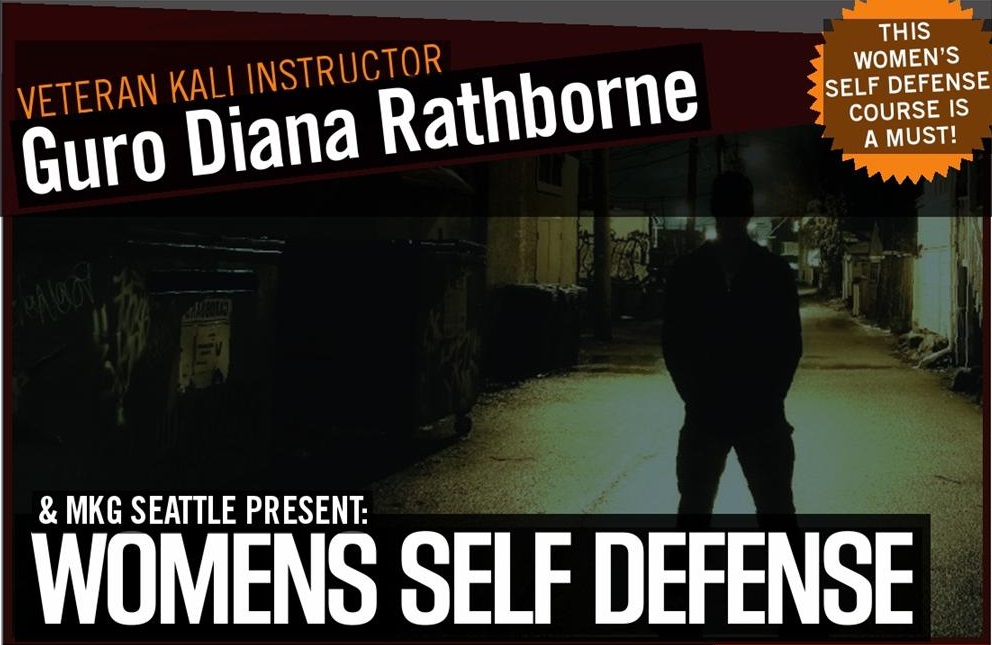 Space is limited!
In this course you will learn the entire Women's Self Defense program from the famous MKG International Martial Arts organization. This most practical, effective and easy to apply course is conducted in Seattle only once per year so DO NOT miss this opportunity. You will learn the essential awareness and avoidance skills, what works when physical force becomes necessary and actually practice FULL power against an instructor and on equipment.
Empower yourself in this awesome course this coming February 2015.
Date: February 7 & 8, 2015
Time: 11:00 to 3:30 (1/2 hour lunch)
Regular Price: $150
Special Price: $75 if you enroll online as part of our Black Friday/Cyber Monday special before Dec 3, 2014.
http://www.mkgseattlestore.com/
Suitable for women ages 14 and older.
More questions use this form below.
Open House, Exhibitions, Community Event! Nov 15.
October 22, 2014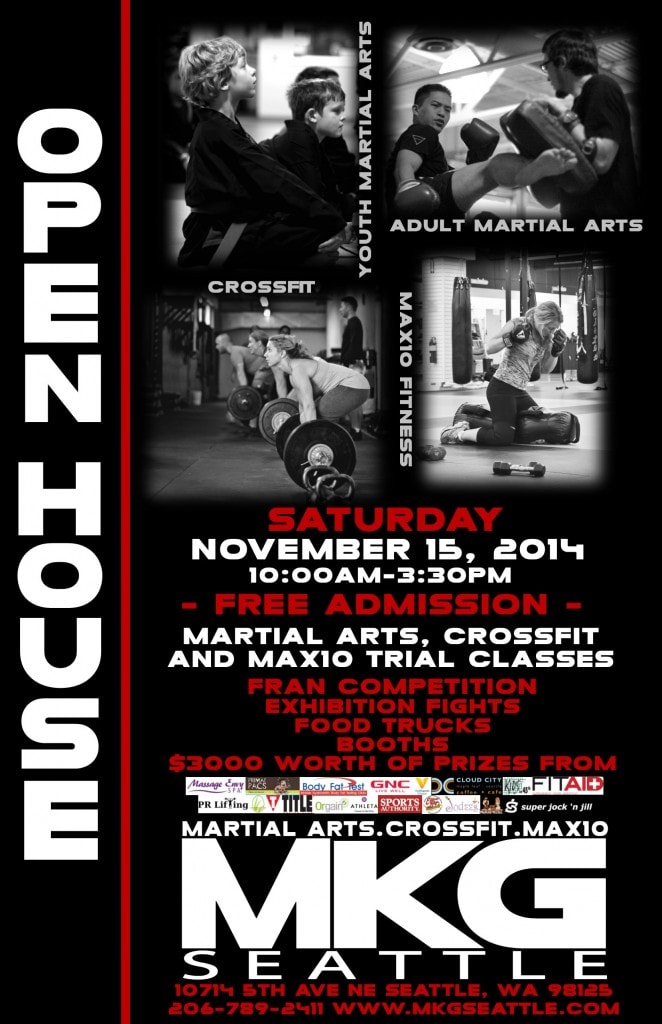 MKG OPEN HOUSE
Satuday, November 15th 10am – 330pm
@ MKG Seattle | 10714 5th Ave NE Seattle 98125
– FREE ADMISSION –
MARTIAL ARTS | CROSSFIT | MAX10 | KID'S MARTIAL ARTS
DEMONSTRATIONS, EXHIBITIONS, TRIAL CLASSES, FRAN COMPETITION
FOOD TRUCKS, LOCAL VENDORS, $3,000 WORTH OF PRIZES
You can RSVP to our Facebook Event and share it with your friends!!
 Here is the schedule for the day.
10:00am – Classes
Mat 1- Max Strength
Mat 2- Panantukan
Mat 3- Kids Board Breaking
CrossFit- FRAN Competition
Back Mat- Stretching Techniques
10:45am – Raffle
11:00am – Classes
Mat 1- Bag Combat
Mat 2- Basic Kali
Mat 3- Kids Bully Defense
CrossFit- FRAN Competition
Back Mat- Stretching Techniques
11:45am – Raffle
12:00pm – Classes
Mat 1- Fusion
Mat 2- Muay Thai
Mat 3- Kids Spin Kicks
CrossFit- FRAN Competition
Back Mat- Stretching Techniques
12:45pm – Raffle
1:00pm – Demonstrations
Mat 1- Throwing/ CSW
Mat 2- Kali
Mat 3- Kids
Back Mat- Jeet Kune Do
1:30pm – Raffle
1:45pm – Exhibition Fights
3:15pm: Grand Prize Drawing

New to MKG? Register Here!

Guro Jon Escudero Fall 2014 Arnis Seminar

Arnis Seminar in Seattle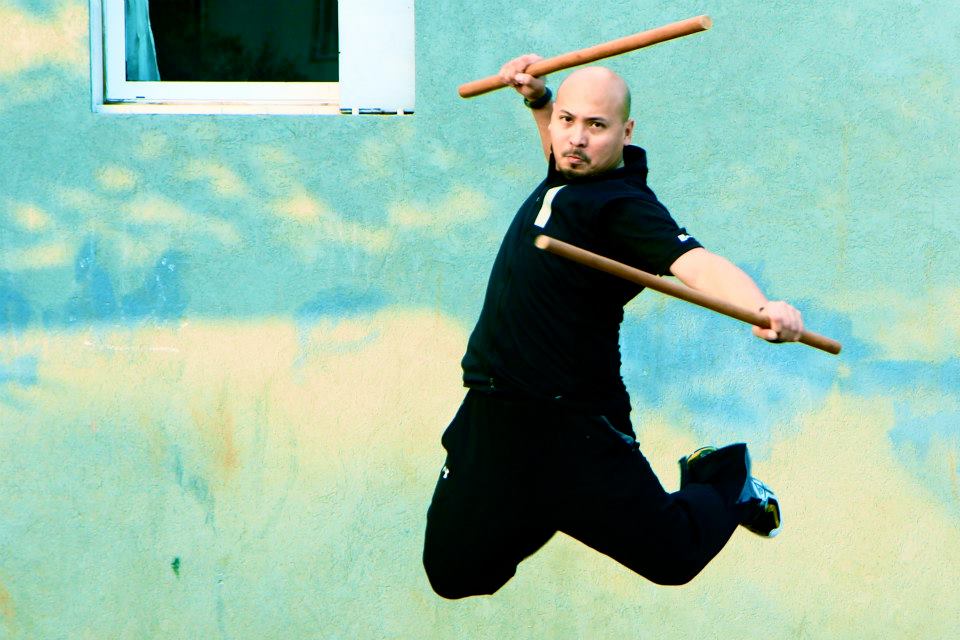 Join us for a 2 day seminar with Guro Jon Escudero in Seattle on Lightning Scientific Arnis this October 25 & 26, 2014. Master Jon will be flying in from Israel to update his students here in Seattle, WA and Washington D.C.
A system founded in 1937 by Grandmaster Benjamin Luna-Lema. The system is composed of the Tercia, Cadenilla, Serrada and Espada Y Daga styles. It is known for its powerful, fluid, and fast strikes; its preference for "blind-siding" the opponent; and its focus on the stick and knife. An important principle in Lightning is closing with the opponent and 'blanketing' them with multiple strikes. Grandmaster Lema …would say, "If he gives me one strike, I give him fifteen. Even if he does not give me one strike, I give him fifteen."
Equipment Needed: 2 Sticks and a training dagger.
Guro Jon may be available for private lessons between the 23rd and 26th. Please inquire. Guro Jon is a popular guest instructor here at MKG and his seminars are known for being practical yet fun and full of humor.
Please visit and register on our Facebook Event page to reserve your spot.  https://www.facebook.com/events/615658075210335/
October 25 and 26, 2014.
12:15 to 4:15 Both Days
$110 Two Day
$75 One Day
(discounts available for MKG Students attended/attending Professor Salem Assli or Ajarn Chai Sirisute)
Please inquire.
Schedule Changes Sept. 19-22
September 10, 2014
Schedule Changes Sept. 19-22
We will be amending our class schedule for the weekend of September 19-22, 2014 due to the seminar with Salem Assli.  As always this is something that every adult martial art student should be attending so we will be suspending some classes.
Friday, Sept 19 – The Rounds Class Will Be Held in the Private Training Area
Saturday, Sept 20 – 11:00 Classes Cancelled (Phase/Savate)
Sunday, Sept. 21 – No changes
Monday, Sept. 22 – No Monday Adult Martial Arts Classes – All Cancelled
Hopefully you are all going to be there.  This will be amazing.
https://www.facebook.com/events/247621522112006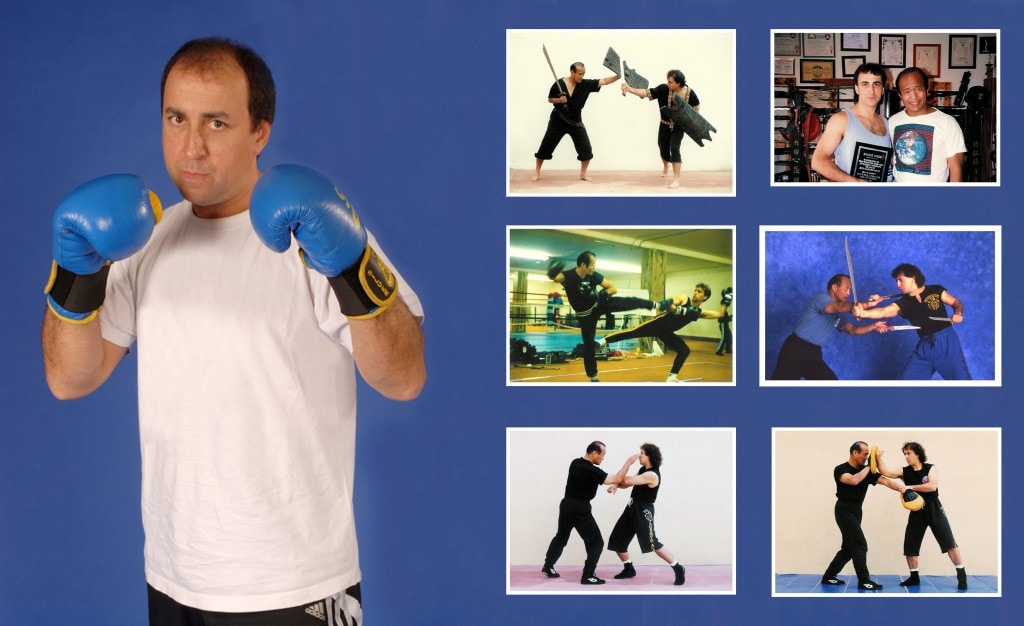 Muay Thai With Ajarn Chai Sirisute
August 6, 2014
2014 Muay Thai Seminar With Ajarn Chai Sirisute at MKG Seattle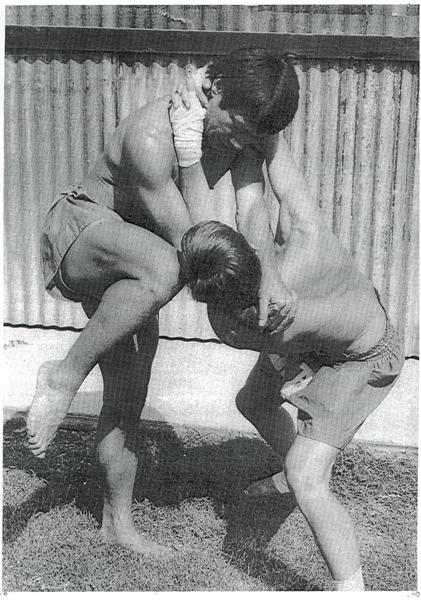 We are excited to announce that the Godfather of Muay Thai in the United States, Ajarn Chai Sirisute, has confirmed a seminar for Seattle on November 8 & 9, 2014.
It is open to people of all skill levels from any school.  Beginner friendly!
More details and event page to follow but reserve the weekend now.